10 Movies to Watch This Easter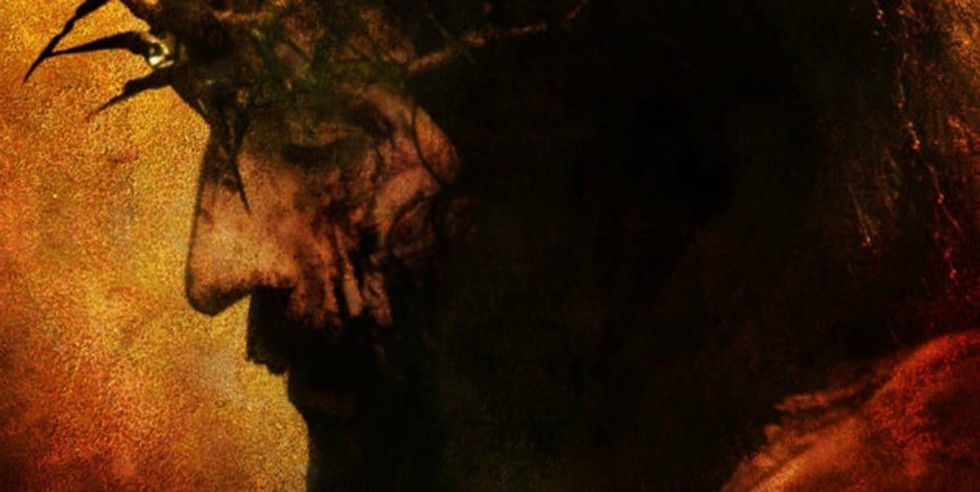 As we approach Easter, we are once again confronted by the wonder of Christ's resurrection. The knowledge that an all-powerful Savior came to earth as a man, then gave himself to be crucified, is staggering to consider. The Easter celebration is a time when we look to the promises of the gospel, recounting its message of hope, joy, mercy, and profound love. So when the Sunday services are over, and the family is relaxing after a good meal, consider revisiting these lessons in the form of a movie.
While not the most expansive of holidays, Easter still has several terrific films to its name. Are you looking to witness the last trials of Jesus? Perhaps you'd prefer something lighter for the children?
Either way, here are the top 10 movies for Christians to watch this Easter!
1. The Passion of the Christ

Slide 1 of 10

Arguably the most famous Christian movie in existence, The Passion of the Christ captures every moment of fear, pain, and resolve surround the crucifixion of Jesus. Though controversy still dogs this violent film, Jim Caviezel delivers a stunning performance that's still acknowledged to this day. Filled with raw emotion and gruesome brutality, The Passion of the Christ is not for the faint of heart. However, those viewers who can endure its onslaught will step away with a new understanding, and a new hope, in the resurrection of Christ.

*Image Credit: Icon Productions

2. Risen

Slide 2 of 10

A recent addition to the list, Risen takes a rather creative approach to the events surrounding Easter. Instead of retelling the story of Christ and his disciples, Risen follows a Roman Centurion who is charged by Pontius Pilate to investigate the disappearance of Jesus' body and quell a Jewish uprising. As the search leads him across Jerusalem and into the path of Christ's disciples, the truth behind the mystery proves even more fantastic than he imagined. By viewing the resurrection through the eyes of an outside, Risen brings new life to a familiar narrative.

*Image Credit: LD Entertainment

3. VeggieTales: An Easter Carol

Slide 3 of 10

Who can resist the hijinks of Bob the Tomato and Larry the Cucumber, especially when Rebecca St. James joins the fun as an angel named Hope? Based on the work of Charles Dickens, An Easter Carol follows everyone's favorite vegetables as they attempt to persuade the cranky Mr. Nezzer from destroying St. Bart's church to make way for his new amusement park. Safe for children, and fun for adults of all ages, An Easter Carol teaches the viewers the true meaning of Easter with plenty of laughs and silly songs to boot. Christian parents couldn't ask for a better movie.

*Image Credit: Big Idea Entertainment

4. Son of God

Slide 4 of 10

Created by Mark Burnett and Roma Downey, Son of God is an adaption of their record-breaking miniseries The Bible. The feature film expands upon the ministry of Jesus, chronicling his life from birth to resurrection. What makes this movie so unique is that it gives audiences a panoramic view of Christ's intentions. Easter is no longer simply an "event" which concluded Christ's time on Earth, it was the moment his entire life had been building toward. With fantastic acting and beautiful scenery, Son of God is truly a miracle to behold.

*Image Credit: 20th Century Fox

5. The Greatest Story Ever Told

Slide 5 of 10

The name pretty much says it all. The Greatest Story Ever Told lived up to its reputation by being a project of truly biblical proportions. The cast includes veteran actors like Charlton Heston, Angela Lansbury, and Max von Sydow, who for years after was the face of Jesus. Standing at nearly 4 hours long, this movie is a serious undertaking. Still, if viewers are searching for a deep and comprehensive look into the life of Jesus, they won't find a better story.

*Image Credit: United Artists

6. Ben-Hur

Slide 6 of 10

Whether it's the classic version or its recent remake, Ben-Hur mixes the best of Biblical history with Christian storytelling. After the Jewish prince Judah Ben-Hur is betrayed by a close friend and sold into slavery, his thirst for vengeance leads him into the deadly sport of Roman chariot racing. However, behind the scenes, events are taking place which Ben-Hur doesn't truly understand. Who is this mysterious prophet with whom he keeps crossing paths? What plan has God laid out for him and his family? A great film in every aspect, Ben-Hur should not be overlooked.

*Image Credit: Paramount Pictures

7. It's the Easter Beagle, Charlie Brown

Slide 7 of 10

Sometimes you just need a movie to help you smile, and who better to do that than Snoopy and the Peanuts gang? In its 12th prime-time television outing, Linus tries to convince his friends that the Easter Beagle will make a holiday appearance when he arrives on Sunday morning. Given his previous tale about the Great Pumpkin, Charlie Brown and company are more than a little skeptical. Thankfully, everyone's favorite puppy decides to step in and save the day!

*Image Credit: 20th Century Fox

8. The Gospel of John

Slide 8 of 10

Though not the most compelling Christian film in the genre, The Gospel of John nonetheless earns a place on this list for its unwavering commitment to scripture. The movie is a word-for-word reenactment of Jesus' ministry with no additions or subtractions. This attention to detail is truly striking, and it's impressive the cast were able to pull off such a difficult feat and deliver solid performances at the same time. Plus, former Lost fans will get a kick out of watching Henry Ian Cusick (AKA: Desmond) portray the Son of God.

*Image Credit: Visual Bible International

9. Easter Parade

Slide 9 of 10

Though it certainly falls outside the traditionally faith-filled conversation surrounding Easter, this upbeat musical is still worth a view thanks to good, old-fashioned nostalgia. Fred Astaire stars a dancer suddenly deprived of his partner when a former colleague sweeps her away for a solo career. Luckily, he finds a replacement in a lovely chorus dancer played by Judy Garland. Overflowing with color and classic songs, Easter Parade is for everyone looking to get dressed up and dance on a wonderful Easter morning.

*Image Credit: Metro-Goldwyn-Mayer

10. The Robe

Slide 10 of 10

One of the oldest movies on this list, The Robe has still retained its luster over time. Richard Burton portrays a military tribune named Marcellus Gallio who wins the robe of Jesus in a dice game. Haunted by his role in the crucifixion, Gallio slowly comes to understand what Jesus was trying to accomplish with his death. After converting to Christianity, Gallio must face the scorn of his peers and the madness of his emperor, leading to a climactic ending viewers won't soon forget. Brimming with the message of God's grace and eternal love, The Robe is an Easter movie guaranteed to touch your heart.

To read the original article, follow this link!

*Image Credit: 20th Century Fox