Now What? Life after Easter
Victoria Riollano

2019

24 Apr

COMMENTS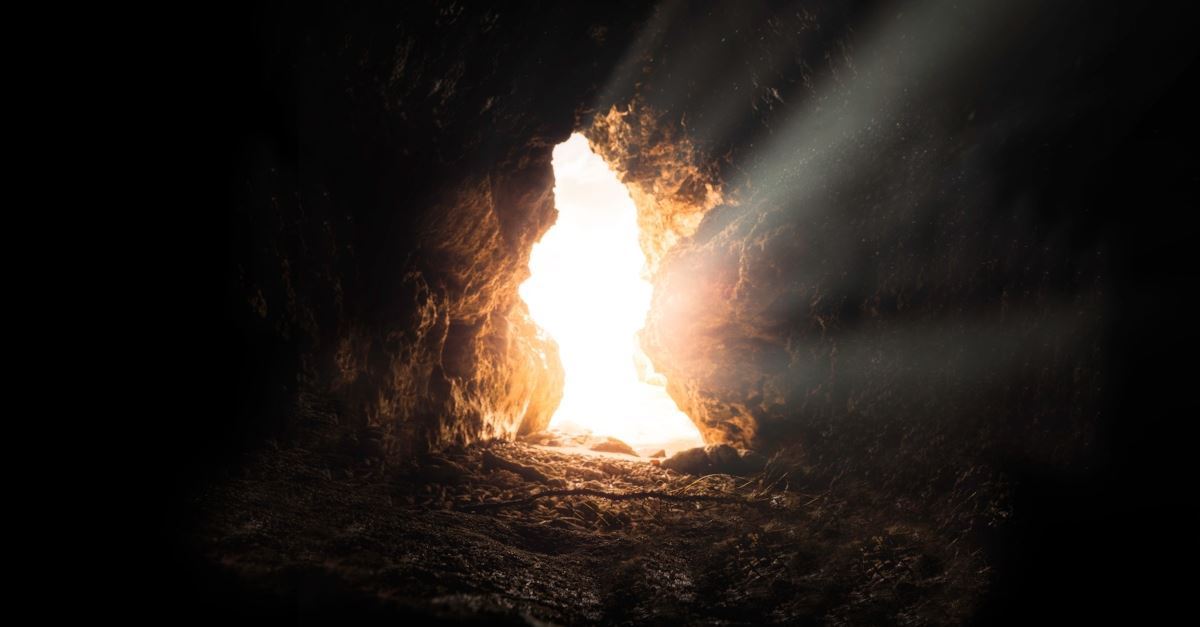 Yesterday, I stood in line to go into a church.
Not only me, but hundreds of others waited to go into church and celebrate the resurrection of Jesus. Needless to say, the service was well worth it. Seeing the hundreds of families in their perfectly coordinated outfits made my heart leap with joy. The worship was phenomenal and the message was enough to make anyone recognize the hope of who God is.
While there, I was fully aware that some only made it out because....well...it was Easter.
Though this may frustrate some, my heart was thrilled at the idea that someone could hear a message that would revolutionize their life. Sure enough, at the end of the service over 50 people stood up to say they accepted Jesus into their heart! And what a celebration that was!!
They came to church out of tradition but were met with hope and the love of God.
Oh yes...that was worth the wait!
But I can't help but wonder...now what?
What's next for those who heard the message of the stone being rolled away? What's next for those who stood in line to hear about Jesus? Even more so, what was next for the disciples when they realized Jesus had risen just like He said He would?
What do we do NOW?
What is the response that follows such an intense event?
Don't Stop at the Resurrection
The truth is, some will hear the message and go on with business as usual. They will forget the message, post their Sunday morning pictures, and experience little heart change.
Others will do something about it. Others will stand up and say, "I don't want this Jesus all for myself, I have to tell SOMEONE!"
I've learned that many Christians find it convenient to stop at the resurrection. It's easier to end on the high note of the Gospel.  Yet, they gloss over the final instructions of Jesus.
"Go therefore and make disciples of all nations, baptizing them in the name of the Father and of the Son and of the Holy Spirit, teaching them to observe all that I have commanded you. And behold, I am with you always, to the end of the age" (Matthew 28:19-20). 
In other words, GO TELL everyone you know and will meet about what you've seen here. Teach them what you've learned and trust that Jesus will be with you. Yet, many of us never do so. The truth is, Christianity has become so associated with hypocrisy and hate, many choose to keep it to themselves. They are afraid to be seen as a "Bible Thumper" or a "Holier than thou Christian."
Christians have chosen to become hoarders of Jesus.
Yet, this was not the response of the disciples when they heard the news and saw Jesus in His resurrected state. Their response was excitement. They were on a mission to do something! And guess what...they didn't have to be perfect to do it. Peter, the one who betrayed Jesus three times, would be the very one to take the lead. He took sharing the Gospel seriously and was on a mission to tell as many people as he could.
"Those who believed what Peter said were baptized and added to the church that day—about 3,000 in all" (Acts 2:41). 
3,000! This was before social media, text messages, vehicles, and the telephone. Does this mean we need to stand in the streets and preach to thousands? If God calls you to, of course! But, in the practical sense, it means we need to be intentional about sharing Jesus. We must remember those who encouraged us to get where we are. What if we were a vessel of hope for someone else?
Choose a Response that Will Set Others Free
What if We Rethought Easter?
What if we saw it as a yearly reigniting to tell the world about our Savior?
What if we showed love relentlessly and lived lives that made people want to know "what's different about them"?
This is the response that will set many free. When we choose to look beyond what others may think and our own insecurities, we can let our guard down to share Jesus. I've found that it's not a burden but an honor. The great news is that you can do this through your personality and giftings. You aren't required to be exactly like someone else.
If you are a baker, serve your customers well and make extra for those in need.
If you are a teacher, pray over your students every night.
If you are an advocate, speak with truth and love.
If you are a mother, share God's message with your children.
If you've had a trial, share your testimony of how God restored you.
Seek every opportunity to bless others and pray for them. After all, you never know who will be in heaven because you truly lived out the Great Commission.
Love well. Live authentically. Share the message with intentionality. 
And he said to them, "Go into all the world and proclaim the gospel to the whole creation" (Mark 6:15)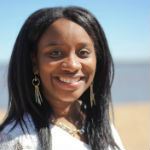 Victoria Riollano is an author, blogger, and speaker. As a mother of six, military spouse, Psychology professor and minister's wife, Victoria has learned the art of balancing family and accomplishing God's ultimate purpose for her life. Recently, Victoria released her book, The Victory Walk: A 21 Day Devotional on Living A Victorious Life. Her ultimate desire is to empower women to live a life of victory, hope, and love. She believes that with Christ we can live a life that is ALWAYS winning.You can learn more about her ministry at victoryspeaks.org.
This article was originally published on victoryspeaks.org.
Photo Credit: Unsplash/Bruno Van DerKraan