25 Inspiring Father's Day Bible Verses to Bless All Dads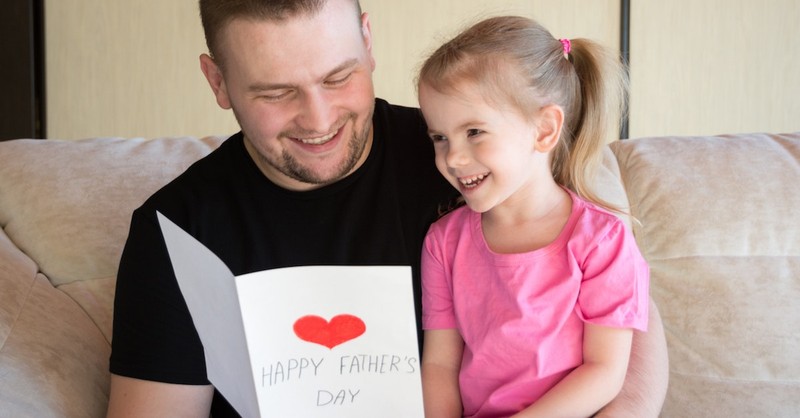 Whether written in a card or spoken during a family meal, these Father's Day Bible verses offer a beautiful tribute to dads. On this Father's Day, take time to show true appreciation to the men in your life - whether it's your biological dad or a father figure who has been there for you. Let's take time to thank God for the men who have loved us and nurtured us.
Scripture is filled with examples of Biblical men who show us by example how to live faithful, godly lives. If you are hurting today and feeling emptiness from the loss of your father or a distant father, know that God is with you. You can celebrate your heavenly Father and experience His peace and strength in your brokenness. The Bible reminds us of God's power and that he's holding us in his arms. You can find comfort from the Comforter and experience joy because you belong to Him.
May these Bible verses for Father's Day provide inspiration and encouragement as you remind your dad how loved he is.
Bible Verses About Fathers
The father of a righteous child has great joy; a man who fathers a wise son rejoices in him. - Proverbs 23:24
Children are a heritage from the LORD, offspring a reward from him. Like arrows in the hands of a warrior are children born in one's youth. Blessed is the man whose quiver is full of them. They will not be put to shame when they contend with their opponents in court. - Psalm 127:3-5
These commandments that I give you today are to be on your hearts. Impress them on your children. Talk about them when you sit at home and when you walk along the road, when you lie down and when you get up. - Deuteronomy 6:6-7
But while he was still a long way off, his father saw him and was filled with compassion for him; he ran to his son, threw his arms around him and kissed him. - Luke 15:20
Fathers, do not provoke your children to anger, but bring them up in the discipline and instruction of the Lord. - Ephesians 6:4
Start children off on the way they should go, and even when they are old they will not turn from it. - Proverbs 22:6
Whoever fears the LORD has a secure fortress, and for their children it will be a refuge. - Proverbs 14:26
The righteous lead blameless lives; blessed are their children after them. - Proverbs 20:7
And have you completely forgotten this word of encouragement that addresses you as a father addresses his son? It says, "My son, do not make light of the Lord's discipline, and do not lose heart when he rebukes you, because the Lord disciplines the one he loves, and he chastens everyone he accepts as his son." Endure hardship as discipline; God is treating you as his children. For what children are not disciplined by their father? - Hebrews 12:5-7
As for me and my household, we will serve the Lord. - Joshua 24:15
It is the greatest joy of my life to hear that my children are consistently living their lives in the ways of truth. - 3 John 1:4
My son, do not despise the Lord's discipline, and do not resent his rebuke, because the Lord disciplines those he loves, as a father the son he delights in. - Proverbs 3:11-12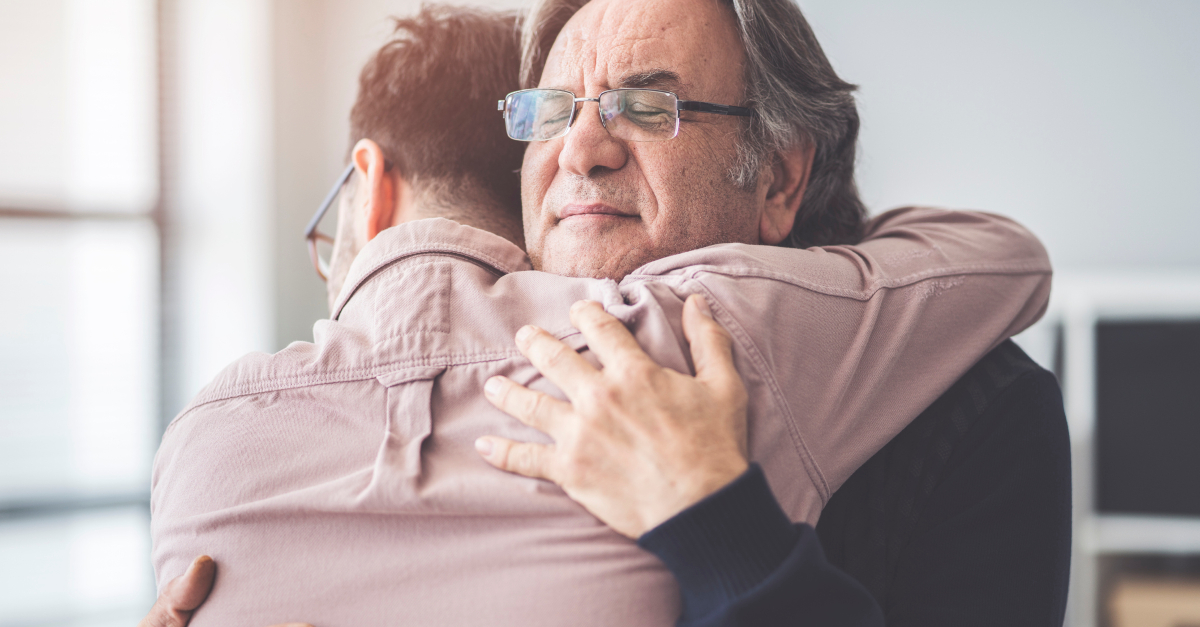 Encouraging Bible Verses for Men of Faith
Have I not commanded you? Be strong and courageous. Do not be afraid; do not be discouraged, for the LORD your God will be with you wherever you go. - Joshua 1:9
Be on your guard; stand firm in the faith; be courageous; be strong. - 1 Corinthians 16:13
But you, man of God, flee from all this, and pursue righteousness, godliness, faith, love, endurance and gentleness. Fight the good fight of the faith. Take hold of the eternal life to which you were called when you made your good confession in the presence of many witnesses. - 1 Timothy 6:11-12
Therefore, my dear brothers and sisters, stand firm. Let nothing move you. Always give yourselves fully to the work of the Lord, because you know that your labor in the Lord is not in vain. - 1 Corinthians 15:58
In the same way, you who are younger, submit yourselves to your elders. All of you, clothe yourselves with humility toward one another, because, "God opposes the proud but shows favor to the humble." - 1 Peter 5:5
For physical training is of some value, but godliness has value for all things, holding promise for both the present life and the life to come. - 1 Timothy 4:8
Blessed is the one who does not walk in step with the wicked or stand in the way that sinners take or sit in the company of mockers, but whose delight is in the law of the LORD, and who meditates on his law day and night. - Psalm 1:1-2
Above all, love each other deeply, because love covers over a multitude of sins. - 1 Peter 4:8
Let love and faithfulness never leave you; bind them around your neck, write them on the tablet of your heart. Then you will win favor and a good name in the sight of God and man. - Proverbs 3:3-4
He has told you, O man, what is good; and what does the LORD require of you but to do justice, and to love kindness, and to walk humbly with your God? - Micah 6:8
Show yourself in all respects to be a model of good works, and in your teaching show integrity, dignity - Titus 2:7
How can a young man keep his way pure? By guarding it according to your word. With my whole heart I seek you; let me not wander from your commandments! I have stored up your word in my heart, that I might not sin against you. Blessed are you, O Lord; teach me your statutes! - Psalm 119:9-12
But as for you, O man of God, flee these things. Pursue righteousness, godliness, faith, love, steadfastness, gentleness. - 1 Timothy 6:11
A Father's Day Prayer
Dear God, We thank you for the gift of Dads in this life. We thank you that you are the greatest Dad ever, Abba Father, and we know that you cover us in your great love.
We pray for your blessing, favor, and strength over every Dad in this world, for those who are seeking to walk closely with you in a dark world, and for those who just need to be reminded that you are real. We ask for your renewed courage, for your boldness, for your Spirit to fill them. Make them always aware and alert of the schemes of the enemy. We ask that you would keep their footsteps firm, and guard their way. We ask that you would help them to always stand strong, to be men of faith, to say "no" to what is wrong and to say "yes" to what is right. We ask that you would fill their hearts with love, compassion, joy, faithfulness, and cover their lives with great peace.
Lord, we pray that you would raise up mighty men, godly men, in this generation, those who would know and honor you with their entire lives. We pray that they would stand firm in the faith, walk wisely, and follow hard after you. May they grow in their love and passion for you, for their families, and in the calling to follow you above all else. Thank you for dads who fight for their families, who do battle in prayer over those they love.
Thank you God that your Word is true. We hold fast to you today, we choose to immerse our lives in your Truth. We know that you are with us always and cover us in your power and strength.
In Jesus' Name, Amen. (Debbie McDaniel)
Read more: Father's Day Prayers and Blessings