7 Fresh Ways to Re-Engage with the Celebrating Halloween Debate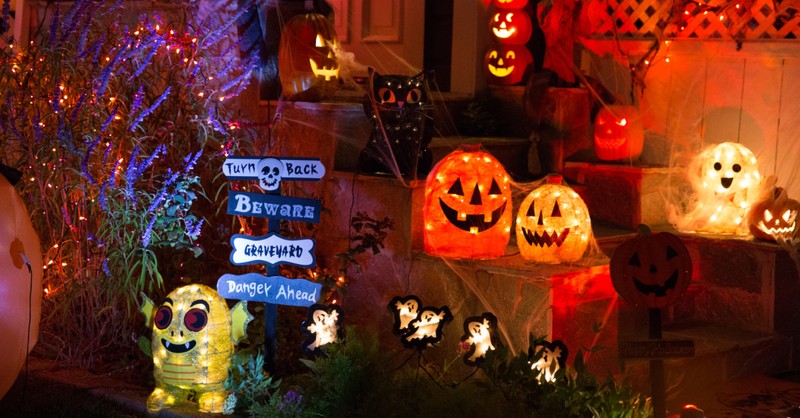 Spooooooky! Depending on what you think about Halloween, you either did or did not smile just now. Halloween makes October an especially awkward month for Christian communities. To celebrate or not? Why or why not? People have questions, others have concerns. Some folks simply enjoy the candy. Then there are those who enjoy the genre of horror, from movies to books, to dressing up as otherworldly creatures. There are Christians on both sides of the issue.
Let's be honest from the onset - I'm a horror fan. Most movies I watch fall into the genre, along with some of the books I read, and yes, I've dressed up too. In 2019, during Kings Dominion's Haunt season, I was selected as one of the Monster of the Year recipients. This award was granted to scare actors who exhibited the most passion, versatility, and growth during the job. On the other hand, candy isn't my thing!
While my opinion on horror and the Bible is obvious, having an opinion doesn't make me right. The same is true for someone who disagrees with Christians celebrating Halloween. Everyone has verses they will cite, plenty of anecdotal evidence, and an opinion they'll call fact. Maybe one of us is wrong or maybe both of us. Having effective dialogue with someone who disagrees requires at least two things on our part: a willingness to listen and speak. And love – seeking the best for the other person through word and deed. Only then we can come together to sharpen one another and move ourselves that much closer to truth. With these two traits in mind, let the debate commence.
"Iron sharpens iron, and one person sharpens another." (Proverbs 27:17)
There will always be Christians on both sides of the issue. Here are 7 fresh ways we can re-engage with the celebrate/don't celebrate Halloween debate this year.
Photo Credit: ©Getty Images/Vzphotos 
---