6 Teen-Friendly Halloween Movies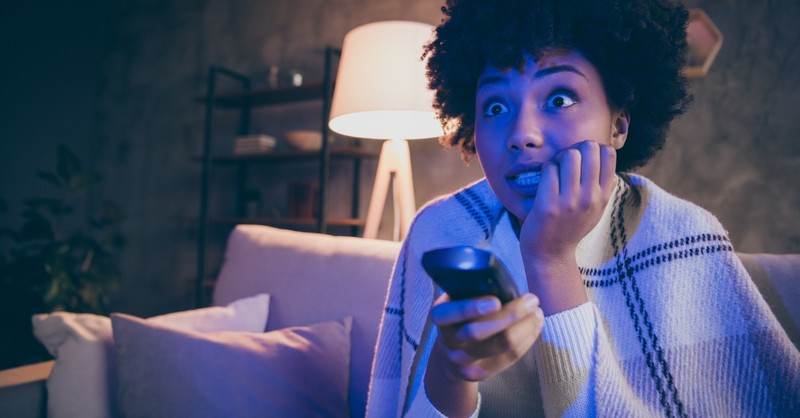 Looking for good Halloween movies for your teen's party without the blood, the gore, the horror, and the obnoxious villains determined to slay every person in the entire film? Believe it or not, there are some fun films out there that most teenagers will enjoy—if not really like.
I grew up on the Scream and the I Know What You Did Last Summer franchises. The scary films of today have notched it up quite a bit, so you'll probably want to avoid many of them that dabble in the occult, realistic violence, and very real-to-life paranormal activities. But don't be disheartened. You can still have a freaky Friday of a Halloween.
Here are a few movies to get you and your teen started:
1. Muppets Haunted Mansion – PG – Disney+
Your teens may or not be familiar with the Muppets. It's frightening for me even to say such a thing. My pre-teen curled her lip and gave me a "what are Muppets?" when I brought this movie up. So, I believe it should be required viewing for all teenagers this Halloween season, if for no other reason than to bring up the next generation of Muppet viewers.
Travel into a haunted mansion with the Muppet Gang as the Great Gonzo must spend a night there, surrounded by the ever-frightful ghoulish personas of Kermit, Miss Piggy, and other familiar faces. Filled with song, terrifying comedy, and cameos from various celebrities, your teenagers can safely view this movie without the fear of nightmares—or without the sound of dying victims screaming from your television.
2. Girl vs. Monster – PG – Disney+
In good Disney form, this 2012 flick takes teenage girls with their teenage boy heartthrobs into the thrill and fun of a monstrous adventure. When the main character, Skylar, discovers her parents are monster-hunters and there's a monster on the loose, she must rise to the occasion to save her parents from threat.
A little bit creepy, a lotta bit fun adventure, with all the teen angst and fantasy that comes with a good Disney flick, your pre-teen, and early teenage girls will love this as a center show for their Halloween party or sleepover. Just remember, the scariest part may be for parents as their daughters swoon over Disney actors and their shaggy-headed boy looks.
3. Love and Monsters – PG-13 – Hulu
A simplistic theme of finding a lost love is enhanced with sarcastic side characters, CGI monsters, and a cheesy storyline perfect for a monster apocalypse. Older teens will laugh and maybe jump a few times in this frightening and yet comedic adventure.
When monsters overtake the world, a young hero is separated from the girl he loves, and he vows to be reunited. Insert a Crocodile Dundee sort of character, a young girl that resonates Dora vibes, an adorable dog, and some great one-liners, and you've got a movie that is a recipe for Halloween party success. It will also add that adventure element teen boys will want along with humor that all will find funny.
4. Victor Frankenstein – PG-13 – Hulu
A new twist on an old tale, Victor Frankenstein is filled with all the monstrosities that come with the Frankenstein name. Older teens will like this not-quite-horror but not a dumbed-down kids movie as they watch Harry Potter's Daniel Radcliffe bring Frankenstein's Igor to life in a new way.
As is a must with any good flick, the chemistry between Radcliffe and well-established actor James McAvoy brings with it some great off-the-cuff lines, a lot of thrill, and some gore that is tolerable for teens and too much for young ones. They are, after all, bringing to life a creature pieced together from various parts of various dead people, so you cannot escape a bit of gross realism. But the good news is, no one is chasing after anyone with a chainsaw that leaves many massacred, nor are they making masks out of murder victims.
A classic story. A great cast. A lot of fun adventure. It offsets horror and brings it into a thrilling movie that is a fun Halloween watch teenagers will enjoy but not die of fright.
5. Night books – PG – Netflix
Younger teens will enjoy this haunting tale of entrapment from Netflix. When two friends need to tell scary tales every night in order to escape a magical apartment, they embark on an adventure that keeps viewers on their toes and stories tantalizing at every turn.
A fun and wild ride through the storybook world, this is a great kid's thriller movie, complete with a lot to jump at, things to scream at, and enough twists that will make a teen a bit afraid of the unknown magical world of storytelling. Definitely not a film for easily frightened kids, this movie is thrilling, edging on kid-horror, and will make it a Halloween to remember for the young teen in your life! Netflix does not disappoint with this new release, and there's a good chance it will be watched more than once.
6. A Babysitter's Guide to Monster Hunting – PG – Netflix
A movie where Monsters, Inc., meets Adventures in Babysitting, meets a bit of Beetlejuice, and you have Netflix's release meant for a teenager's Halloween. In short, a babysitter accepts a job sitting for a young kid who swears they see monsters every night. The trouble comes when, in proper form, the kid isn't only not telling tales but living them.
This movie proceeds to be a contagious adventure with thrills and mystery, enough slimy monsters to make you squirm, and a diverse cast that brings life to this storyline. A bit quirky, a bit freaky, and a whole lotta Halloweeny, you'll have teens entranced with this movie, and you might even need to clean up some popcorn after they jump and scream a few times.
Halloween and being scared can be a lot of fun if you take the time to find movies that are scary but not too scary, funny but not too raunchy, and adventurous but not too risk-taking. Be sure to add in those Halloween treats to munch on during the movie. You know the ones. Popcorn, candy, cookies, and soda - you'll be the most popular Halloween teenage party on the block. And, you won't have to be afraid that your kids are watching stuff that really should be left at the hostels, or strung up on Elm Street, or maybe even buried at the pet cemetery.
See what we did there? Don't be afraid to jump into the scary movie genre with your teenager. Just be sure to find ones that won't have your teenager sleeping by your bed at night—because, let's face it—as parents, we put in enough time to get our kids to sleep at night. We don't need Halloween horror movies helping them regress into childhood bad habits.
Happy Halloween and spooks to you!
Photo credit: © Getty Images/Deagreez
Jaime Jo Wright is the winner of the Carol, Daphne du Maurier, and INSPY Awards. She's also the Publishers Weekly and ECPA bestselling author of three novellas. The Christy Award-Winning author of "The House on Foster Hill", Jaime Jo Wright resides in the hills of Wisconsin writing suspenseful mysteries stained with history's secrets. Jaime lives in dreamland, exists in reality, and invites you to join her adventures at jaimewrightbooks.com!