5 Uplifting Scriptures and Prayers to Motivate You for the New Year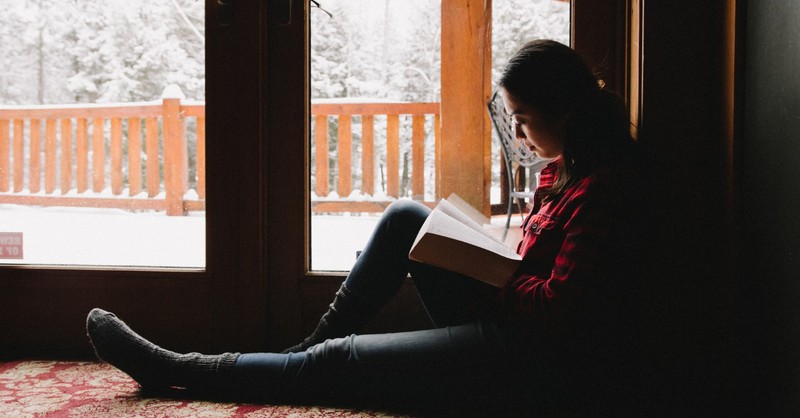 With the arrival of a new year, some are sad to see the old year go. Others feel a huge sense of relief after a difficult season in their lives. The feeling of a weight lifted from the past 365 days may bring eyes wide with excitement for what lies ahead.
We gain a grander understanding of His mercies which are new each morning (Lamentations 3:22-23). We have better vision for God making all things new (2 Corinthians 5:17). We stop and reflect on our lives and the areas of growth from last year, as well as those we desire to see change in the future (Psalm 139:23-24). Today we are going to pray in the new year together with Bible verses. Today, I hope that these Scriptures and prayers will motivate you for what lies ahead.
Isaiah 43:18-19 "Forget the former things; do not dwell on the past. See, I am doing a new thing! Now it springs up; do you not perceive it? I am making a way in the wilderness and streams in the wasteland."
Lord,
Just as You did a new thing in the time of Isaiah, we ask boldly that You would do a new thing within us and through us this year. We confess that we failed you, ignored you, and sinned against you last year. Forgive us for the ways that we go and the choices we make that are not of you. Heal us from our past mistakes, renew us with your refining fires, and open our eyes that we may see Your glorious working power in our lives. Help us to not focus on the past, but to look at the present as we stand in the forgiveness of Jesus. Make a way in the wildernesses that will be ahead. You guarantee that there will be trouble in this world, but you also promise that you have overcome the world. Help us to take heart in that truth. Be a stream for us in the wastelands ahead. Help us to seek you daily through Your Holy Spirit and grow in our love for you.
Amen.
Ezekiel 11:19-20 "And I will give them one heart, and put a new spirit within them. And I will remove the heart of stone from their flesh and give them a heart of flesh, so that they may walk in My statutes, and keep My ordinances and do them. Then they will be My people, and I shall be their God."
Savior Jesus,
Thank You for giving us a new spirit. We were once dead in our sins, but You have brought us back to life. You have taken dry bones and breathed new life into them. This year as we see the newness of a calendar year, may we remember the renewal that all who believe and profess in Jesus have through His sacrifice for us. Please remove any hard-heartedness that we have and soften out hearts towards You and others. Enable us to walk in Your ways and live obedient lives to You as our Lord. Thank you for always having the best for us even when we cannot see it. Thank you that You have called us by name, and we are Yours. Thank you that we are Your people and You are our God.
Amen.
Psalm 96:1-6 "Sing to the LORD a new song; sing to the LORD, all the earth. Sing to the LORD, bless His name; proclaim His salvation day after day. Declare His glory among the nations, His wonderful deeds among all peoples. For great is the LORD, and greatly to be praised; He is to be feared above all gods. For all the gods of the nations are idols, but it is the LORD who made the heavens. Splendor and majesty are before Him; strength and beauty fill His sanctuary."
Glorious God,
You tell us to sing a new song. As we enter this new year, may we sing a new song unto You with our voices and our lives. We bless Your name because there is only One who is Yahweh. Help us to share our salvation through You each day. Help us this year to tell of You to the nations so they might see Your glory. You are great and worthy of our praise. Help us to fear You and You only. Forgive us for our idolatry and fear of false gods. Renew us with Your truth to put You first and respect and honor You and Your name. You created all and You are majestic and powerful. May Your beauty and strength fill our churches and may we not neglect meeting with each other this year, but join together to celebrate You and encourage each other.
Amen.
Revelation 21:1-5 "Then I saw 'a new heaven and a new earth,' for the first heaven and the first earth had passed away, and there was no longer any sea. I saw the Holy City, the new Jerusalem, coming down out of heaven from God, prepared as a bride beautifully dressed for her husband. And I heard a loud voice from the throne saying, 'Look! God's dwelling place is now among the people, and he will dwell with them. They will be his people, and God himself will be with them and be their God. He will wipe every tear from their eyes. There will be no more death or mourning or crying or pain, for the old order of things has passed away.' He who was seated on the throne said, 'I am making everything new!' Then he said, 'Write this down, for these words are trustworthy and true.'"
Father,
Thank you for the reminder of a brand new year. It feels fresh to get a new start. May this propel us to prepare for the coming of the new heaven and new earth. Thank You that this is a glimpse of the glory that is on the way. As we prepare for Your return Jesus, help the body of Christ be beautified in You. Thank you that You sent Your Holy Spirit to those who accept Jesus and You already dwell with us. We look forward to seeing You face to face. Thank you that You call us Your people and that You are our God. There will be tears this year like every year, but help us to know that these are temporary and one day You will wipe away every tear from our eyes. Thank you that one day there will be no more death, mourning, crying, or pain. Thank you that You will make all things new and when you tell us this, you are trustworthy and true.
Amen.
Psalm 51:10-13 "Create in me a clean heart, O God, and renew a right spirit within me. Cast me not away from Your presence; take not Your Holy Spirit from me. Restore to me the joy of Your salvation, and sustain me with a willing spirit. Then I will teach transgressors Your ways, and sinners will return to You."
God,
Thank You for creating clean hearts within us by Your Spirit. Please renew us this year. Help us to draw near to You because You promise that You will draw near to us. Restore the joy of our salvation. Give us endurance. Help us to have willing spirits. Empower us to teach other people who are also sinners of the hope that they can have in You through Your death and resurrection. Help us to love those who have rebelled and pushed away from faith. Help us to point them back to You in love and in truth. Use us this year for Your glory, not our own. In Jesus' name,
Amen.
More from this author
Jesus' Birth Shows Us That He Welcomes Both the Poorest and the Richest
How the Holy Spirit Is Doing a Home Makeover on Our Hearts
How Can We Glorify God through Sisterhood?

Photo credit: Unsplash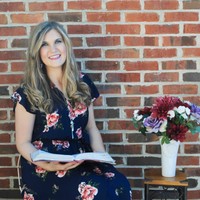 Emma Danzey's mission in life stems from Ephesians 3:20-21, inspiring young women to embrace the extraordinary. One of her greatest joys is to journey with the Lord in His Scriptures. She is wife to Drew for over two years and mom to baby Graham. Drew and Emma serve with Upstate CRU college ministry in South Carolina. Emma is an avid writer for Salem Web Network and provides articles on the Bible, life questions, and on the Christian lifestyle. Her article on Interracial Marriage was the number 1 viewed article on Crosswalk for the year 2021. All the glory to the Lord! She had the joy of hosting Her Many Hats podcast where she explored the many roles that women play while serving One God. Most recently, Emma has released her first Bible Study Book, Wildflower: Blooming Through Singleness.
Emma enjoys singing/songwriting, fitness classes, trying new recipes, home makeover shows, and drinking tea! During her ministry career, Emma recorded two worship EP albums, founded and led Polished Conference Ministries, ran the Refined Magazine, and served in music education for early childhood. Emma also had the privilege of having been a national spokesperson for Mukti Mission based out of India. Mukti has been working to restore shattered lives in India for over 120 years. You can view her articles through her blog at emmadanzey.wordpress.com and check out her Bible Study videos on Instagram @Emmadanzey.