10 Graduation Bible Verses to Encourage Students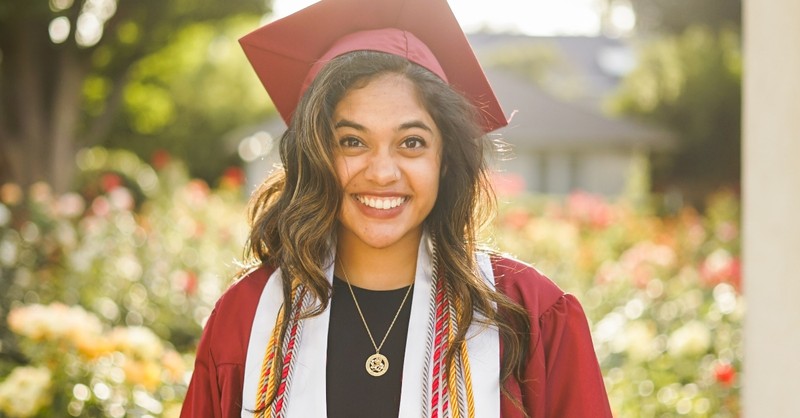 Graduation is such a wonderful milestone in a young person's life. It is a time for reflection on both the past and the future. While graduation represents achievement and growth, it is a transition, and transitions can feel scary. While growing up and launching out can feel exciting, it also brings an element of angst. No matter how well we plan, the future holds a bit of uncertainty. However, the Bible is filled with comforting and encouraging graduation Bible verses. First, though we need to consider what the Bible says about growing into adulthood.
What the Bible Says about Growing into Adulthood
Part of God's plan for humanity is that children grow up and mature into adulthood. While times of transition into adulthood can feel daunting, they can also be seasons of great personal and spiritual growth. The Bible has quite a bit to say about seasons in our lives. The writer of Ecclesiastes wrote profoundly, "There is a time for everything, and a season for every activity under the heavens: a time to be born and a time to die, a time to plant and a time to uproot, a time to kill and a time to heal, a time to tear down and a time to build, a time to weep and a time to laugh, a time to mourn and a time to dance, a time to scatter stones and a time to gather them, a time to embrace and a time to refrain from embracing" (Ecclesiastes 1:1-5). This passage sets out a profound truth for us. God works through rhythms and seasons of life. There are periods when we are children and seasons when we are called to grow up and become adults. Every season calls us to new adventures and new challenges, and though they can be anxiety-producing, can also result in growth.
In 1 Corinthians 13:11, the Apostle Paul reminds us that we are to continue growing into maturity in Christ. Paul writes, "When I was a child, I talked like a child, I thought like a child, I reasoned like a child. When I became a man, I put the ways of childhood behind me." In other words, it's okay to talk and act like a child, when you are a child. However, there is a time and a season to put away childish things and grow into adulthood. This is part of God's design for our lives.
The writer of Hebrews echoes this concept writing, "Therefore let us move beyond the elementary teachings about Christ and be taken forward to maturity" (Hebrews 6:1). God's call in our lives is to be continually growing into more maturity.
In light of this calling, graduates will be reassured with the following graduation Bible verses:
10 Encouraging Graduation Bible Verses
Joshua 1:9 – "Have I not commanded you? Be strong and courageous. Do not be afraid; do not be discouraged, for the Lord your God will be with you wherever you go." This verse is such a beautiful reminder that even when we feel anxious or afraid, we can choose courage. Joshua reminds us that God Himself goes with us wherever we go. He is the God who will never leave nor forsake. What a comfort for graduates to know His presence even when the future is unknown.
Proverbs 3:5-6 – "Trust in the LORD with all your heart and lean not on your own understanding, in all your ways acknowledge Him and He will direct your paths." Often with graduation comes a myriad of decisions. Which college? Which dorm? College or job? What career? The wise writer of Proverbs reminds us that as we learn to put our trust completely in the LORD, He Himself, will direct our paths. He will give guidance, but He does desire our trust.
Proverbs 16:3 – "Commit to the Lord whatever you do, and he will establish your plans." This promise reminds the graduate that we are to roll every burden and plan onto the LORD. As we surrender and seek the Lord for wisdom, He shows us the way and establishes our plans.
Jeremiah 29:11 – "For I know the plans I have for you, declares the LORD, plans to prosper you and not to harm you; plans to give you a hope and a future." Graduates often need the reminder that God has good plans for them. Not everything may go as they would like as far as scholarships, grades or even what they major in but as they trust in God, they will discover that His plans are always best.
Matthew 6:33 – "But seek first his kingdom and his righteousness, and all these things will be given to you as well." These words of Jesus are a good reminder to all of us, we must put His kingdom and interests first. If we seek Him above all else He will provide for our lives.
John 14:27 – "Peace I leave with you; my peace I give you. I do not give to you as the world gives. Do not let your hearts be troubled and do not be afraid." We live in an age of anxiety. Certainly, worry and fear are very close for those graduating. Jesus promised that His peace could be ours. While some graduates might feel very excited about the future, many feel anxious. As they learn to grab hold of Jesus's promised peace, the Holy Spirit will calm their anxious hearts.
Philippians 1:6 – "Being confident of this, that he who began a good work in you will carry it on to completion until the day of Christ Jesus." Every graduate needs to know that someone feels confident in them. This is a great verse to give someone who needs to know that you have confidence in them and the Lord does as well.
Colossians 1:9-11 – "We continually ask God to fill you with the knowledge of his will through all the wisdom and understanding that the Spirit gives, so that you may live a life worthy of the Lord and please him in every way: bearing fruit in every good work, growing in the knowledge of God, being strengthened with all power according to his glorious might so that you may have great endurance and patience." Tucked within these encouraging graduation Bible verses is a profound prayer that every graduate needs. Rather than simply writing them in a graduation card, why not pray them on behalf of your graduate? Every graduate needs wisdom as they navigate the new season. Every graduate needs prayer that they will bear fruit for God, and every graduate needs to be strengthened with the power of the Holy Spirit.
Hebrews 4:16 – "Let us then approach God's throne of grace with confidence, so that we may receive mercy and find grace to help us in our time of need". As graduates leave the nest and enter their new season, the writer of Hebrews gives a wonderful reminder. We can enter the throne room of prayer with confidence. No matter what the hour of day or night, no matter what the need, they can bring it to God in prayer.
James 1:5 – "If any of you lacks wisdom, you should ask God, who gives generously to all without finding fault, and I will be given to you." This is a great little verse to include in a graduation card reminding the graduate that God promises to give wisdom to those who ask. All they need to do is ask. What a comfort for every graduate out there.
A Concluding Prayer
Lord Jesus, on behalf of every graduate, may they know and experience Your deep love. May they be assured that they can be strong and courageous because the plans that You have for them are good. May they learn to trust You deeply and consult with You in every decision. May the peace the Christ promises rule in their hearts. We continually ask you to fill them with the knowledge of your will so that they would walk in a manner worthy of the Lord. May they bear godly fruit and may they continually delight in coming to you in prayer. Thank You that You promise to give them wisdom and meet their need whenever they come. We praise You that we can trust You. Amen.
Photo Credit: © Unsplash/Conner Ching
---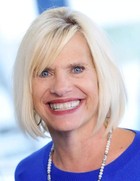 Authentic. Passionate. Funny and Biblical all describe Becky Harling. A best-selling author, Becky is a popular speaker at conferences, retreats, and other events. She is the author of 11 books including, How to Listen so Your Kids Will Talk, Psalms for the Anxious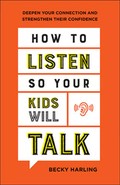 Heart, and The Extraordinary Power of Praise. Becky is a certified coach with the John Maxwell Team and a seasoned Bible teacher. You can connect with Becky at www.beckyharling.com, www.harlingleadership.com, Facebook https://www.facebook.com/beckyharlingministries, Twitter, @beckyharling, or on Instagram at Becky Harling