5 Pictures of God's Love to Encourage You This Valentine's Day
Lisa Samra

Crosswalk.com Contributing Writer

2021

10 Feb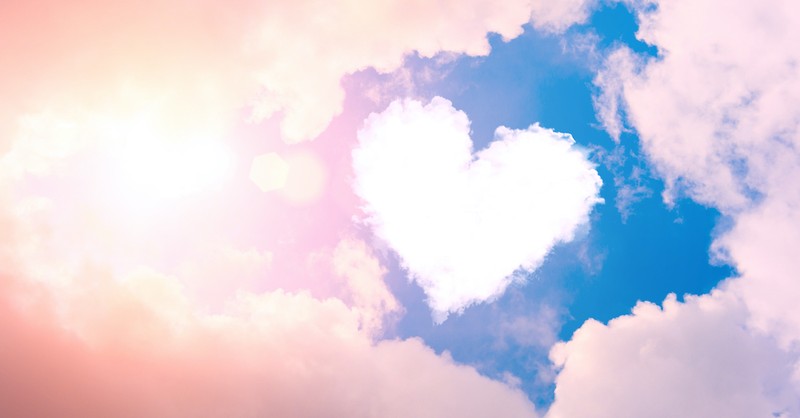 As Valentine's Day approaches, it is easy to feel inundated with images and expressions of love and affection. But instead of inspiring me, they usually leave me desiring something more. The pictures of love are often frivolous depictions, reducing the deep need to be loved that we all have to silly pictures of baby cupid with an arrow or dogs sporting bowties.
While those pictures are good for a quick smile, my soul longs for more meaningful expressions of love that last beyond February 14.
When looking for pictures of love that speak to the longings of my heart, I am drawn to the descriptions of God's love for me found in Scripture. In the pages of the Bible, I not only find statements that affirm God's love for me but there are many beautifully descriptive ways that God's love is pictured. Together those images help me to see that I am fully known and deeply loved.
Regardless of our relationship status as we approach Valentine's Day, these five images of God's love can help us to understand all the dimensions of God's love for us and to "see what great love the Father has lavished on us!" (1 John 3:1)
Safe Shelter
"How priceless is your unfailing love, O God! People take refuge in the shadow of your wings" (Psalm 36:7).
In Psalm 36, David describes God's consistent, dependable love as a safe shelter. David pictures God as having strong wings that cover his children, reminding us that like young birds find safety under the protective wings of their mother, there is great security in God's love for us. And in the shadow of his wings, we are welcome to take refuge. It is there that we find a place of secure rest that is protected from both the potential attacks of enemies but also just the blistering heat of life. Regardless of the storm or difficulty we may face, God's love provides a safe shelter that allows for rest for our weary souls and peace in the midst of chaos.
Eternal Spring
"I have loved you with an everlasting love" (Jeremiah 31:3).
Part of the reason why modern images of love can leave us so unsatisfied is because we have likely experienced the pain of the fickle nature of love. Promises of forever love quickly forgotten. By contrast, God extends to us an everlasting love that has no end. Because God stands outside of time, it is a promise with no expiration date. God's love simply cannot be contained in the limitations of our human experience. An image of this everlasting love in Jeremiah is the picture of God as a "spring of living water" (Jeremiah 2:13). While human love can be temporary, God's love is a spring of water, continually bubbling up and spilling into our lives with the refreshing gift of God's never-ending, eternal love.
Faithful Spouse
"For your Maker is your husband— the Lord Almighty is his name" (Isaiah 54:5).
Pictures of young brides and grooms are beautiful because they exemplify the joy and freshness of new love, but I find there is even greater beauty in the faithfulness of mature love. Older couples who have endured both the joys and struggles of life. Men and women who continue to choose love and fidelity. The image of God as a faithful spouse is a fairly common description in Scripture to emphasize the loyalty, deep affection, and sacrificial love God has for us. Often that picture comes with the amazing reminder that even "if we are faithless, he remains faithful" (2 Timothy 2:13). Somehow, even our human failures only emphasize the reassuring promise that God has been and will continue to be faithful to us, steadfastly extending love to his beloved.
Caring Mother
"As a mother comforts her child, so will I comfort you" (Isaiah 66:13).
There are few images that seem to convey a soothing presence as powerfully as the arms of a mother around a distressed child. In Isaiah, God chooses to picture himself as a mother caring for her child. Although others may choose to back away when life is hard, God offers a close, warm embrace that provides comfort when we are suffering. In those moments of pain and sorrow, the tender embrace comes with whispers of comfort that he will never leave or abandon us (Hebrews 13:5). Like a loving mother, God promises to carry those he loves (Isaiah 66:12). It is an act of love intended to bring peace to our hearts that even in the times we feel like we cannot stand, God's love carries us close to him until our strength returns.
Overwhelming Flood
"And I pray that you, being rooted and established in love, may have power, together with all the Lord's holy people, to grasp how wide and long and high and deep is the love of Christ, and to know this love that surpasses knowledge—that you may be filled to the measure of all the fullness of God" (Ephesians 3:17-19).
While we may have experienced a parent or friend who withholds or only reluctantly expresses love, Paul writes of God's love as an overwhelming flood. In his prayer at the end of the third chapter of Ephesians, Paul appears to be looking for words expansive enough to describe the love of God found in Jesus. Like flowing water that cannot be contained, God's love is beyond dimensions. Paul goes even further in his description to write that God's love for us surpasses knowledge, encouraging us that it is actually impossible for us to wrap our minds around the vastness of his love. When you need to be reminded of God's love, may the image of his love flooding your soul provide a powerful visual of the reality of how much God desires to pour out his love on you.
I hope these five descriptions of God's love can be comforting reminders to hold onto this Valentine's Day or any day that you need to be assured that you are deeply and eternally loved.
Photo Credit: ©GettyImages/aapsky
---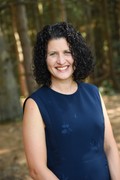 Lisa M. Samra graduated with a Bachelor of Journalism from the University of Texas and earned a Master of Biblical Studies degree from Dallas Theological Seminary. Lisa now lives in Grand Rapids, Mich., with her husband and children. She leads the Jerusalem Project at Calvary Church, a ministry focused on partnering with local churches, training people for ministry, and planting new churches. She is a regular contributor to Crosswalk.com, Our Daily Bread, and her work has also appeared in a variety of publications and online sites. Lisa enjoys good coffee, running, and reading, just not all at the same time.