When Holidays Feel Hopeless, Give Thanks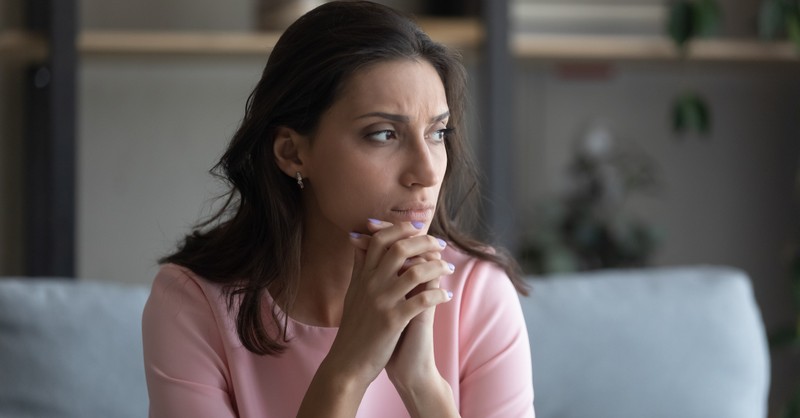 As a kid at church camp, bathroom trips involved following a curving path through the woods. At night, I needed my flashlight. As long as I looked at the beam of light, I felt safe.
But looking beyond it made the shadows look scarier and deeper as the trees lurched in the wind. The holidays can do that for me too.
The sparkles of the shiny baubles catch my eye and I love it. But the shadows of regret, disappointment, and grief loom larger too.
I want to scurry through the holidays so those shadows can get pushed back to the edges of my life. It's hard to remember the what-could-have-been-s.
It's tough to deal with the regret of broken relationships. It's painful to consider a holiday without a special loved one. And this year, in the mess of 2020, hopelessness in the holidays seems like the biggest shadow of all.
Some have lost jobs, homes, and food security. Others have had to say goodbye sooner than they planned as death took a loved one.
Isolation and fear have created mental health crises for many people from the young to the old. The holidays look different this year, and many of us search for hope but struggle to find it. We know we should rejoice and give thanks.
But how do we do this when the shadows of our hearts creep closer and we can no longer ignore them?
Why Give Thanks
Over and over in the Bible, we're told to give thanks.
Giving thanks is an act of worship to the Lord. At times, it's also a sacrifice because those feelings of gratefulness are not always there.
But when we're feeling hopeless, God's Word, the Bible, provides us with a list of attributes of God to give thanks for. This list includes: his love endures forever, he is good, his mercy is new every morning, and more.
When we sacrifice a thank offering to the Lord, we benefit.
In our physical bodies, gratefulness helps us have less aches and can create better sleep. Gratitude contributes to mental resiliency because we focus on what we do have rather than on what we don't.
Giving thanks counters negative emotions such as envy, frustration, and regret. Our bodies and minds benefit when we give thanks even in the midst of hopelessness.
Our spiritual lives benefit too. Giving thanks trains us to take our focus off our disappointments. Holidays seem to showcase hidden hurts. Giving thanks for the one who never changes leads us to hope.
He is steadfast in his faithfulness to us. His love endures forever—through sorrow and grief. Regret and wishful thinking. Pandemics and times of health. Broken families and broken dreams.
God is faithful, steady, and true. Giving thanks is an upside-down way to hope.
How to Be Thankful When Feeling Hopeless
Remember God's wonders. When I'm fighting hard against the drag of hopelessness, I remember to look up.
I take the time to notice a sunrise and sunset. I pause to watch a bird in flight. I stop to marvel at the way the cobwebs float in the autumn wind.
I remember how God breathes life and calls the stars by name. He split the sea and the Israelites crossed the Red Sea on dry ground rather than mucky mud. He sent Jesus so that we could know his heart for us.
He makes a way because he is the light to our path. In the shadow of his wings, we sing. We remember God's wonders and we hope (Psalm 105:5).
Rejoice in him. We rejoice when we glory in his name. His name reveals his character.
He is Creator, Lord, Provider, and Almighty. He is The Beginning and the End, Abba Father, our Banner, Peace, and Shepherd. Other names of God are Commander of Armies, Strength, Our Portion, Everlasting One, and Our Hope.
I recall these names of God to mind and rejoice. We rejoice when we tell others about his wonderful goodness. And when we talk to someone about the Lord's steadfastness, it cheers our heart. This kind of giving thanks builds hope into our lives even in the midst of hopelessness (Psalm 105:1-3).
Rely on him. It's way too easy to turn to our own devices of self-reliance.
I'm a midwestern, stiff-upper-lip kind of girl. I do not want anyone seeing my hopelessness let alone have to depend on someone else. But this kind of attitude, while useful in building resiliency, doesn't help me turn to the Lord when I need to.
Psalm 105:4 urges us to "Look to the Lord and his strength; seek his face always."
There's a correlation between seeking the Lord and receiving his strength. We rely on him for our joy and our hope. It's found in him and his promise that he never leaves us and never forsakes us. It's trusting that he is steadfast in his faithfulness and love towards us.
It's knowing that even when all seems lost, because we have him, we have hope.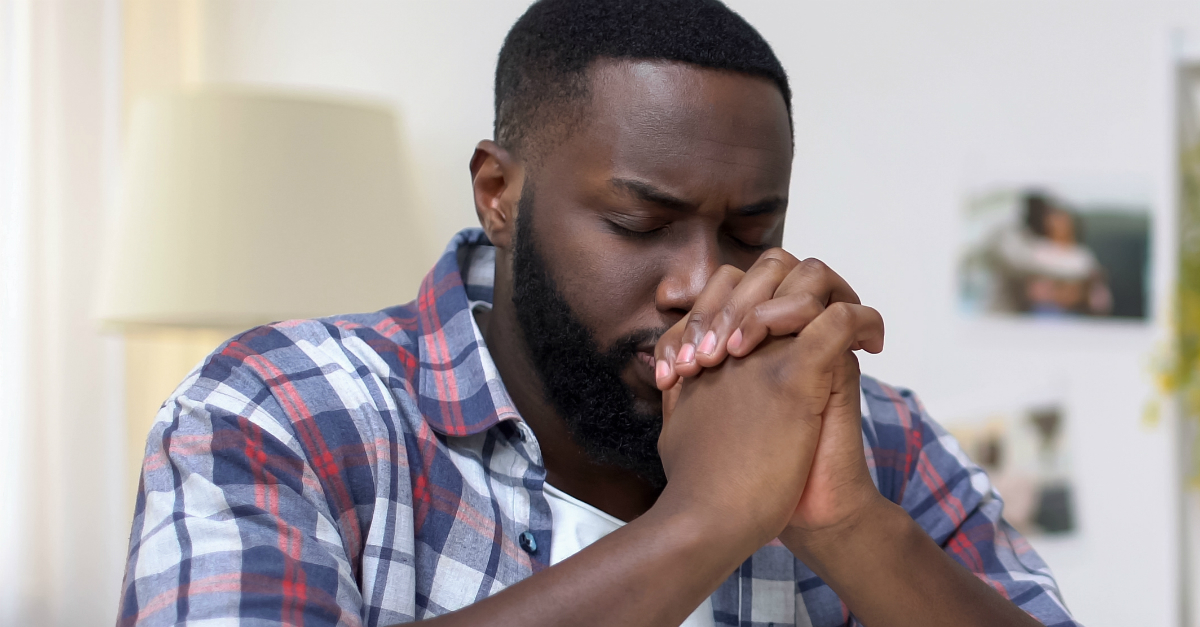 Photo Credit: ©GettyImages/Motortion
Why It's Worth Wrestling for Hope
Wrestling through hopelessness feels, well, hopeless. It's like trying to grab the mist.
To wake up and feel the weight of regret and grief settle on us is enough to cancel the holidays.
But instead of canceling the holidays, let's look at it from a different angle. An interesting upside-down truth of following Jesus is that suffering has purpose. And hopelessness and suffering seem to go together.
Romans 5:2-5 states, "And we rejoice in the hope of the glory of God. Not only so, but we also rejoice in our sufferings, because we know that suffering produces perseverance; perseverance, character; and character, hope. And hope does not disappoint us, because God has poured out his love into our hearts by the Holy Spirit, whom he has given us."
In order to exchange hopelessness for hope, we need to recognize that we're suffering.
It's okay to admit that there's little in the way of hope this year. It's been a hard year.
There's so much unrest globally, nationwide, community wide, as well as in our homes. Hard is hard. But sufferings help us develop perseverance.
When we persevere in our trust in God, we develop a steadfast faith. We don't give up or give in. We hold fast to his promises. This persistence develops our character and builds hope in our lives.
This hope doesn't disappoint us because it's not generated from within us. God pours it into our hearts by the Holy Spirit. We persevere and God gives us hope.
Giving Thanks Comforts the Hopeless
When my heart feels hopeless and I wonder if I can go on, I remember Hagar. She ran away, but God saw her.
He sees us in our hopelessness too. He sees us worried about being alone for the holidays. He sees us wonder if our families will overcome their differences.
With each wonder, He draws near and whispers, "I am with you."
It's tempting to pull away from God when hopelessness fills our holidays. But he assures us that he is near the brokenhearted and saves those who are crushed in spirit (Psalm 34:18).
For this we can give him thanks.
Whatever you might be facing this holiday season, give thanks and open your heart to God. He wants to hear your voice crying out for help and your sacrifice of thanks.
Many of the Psalms teach us how to sorrow with hope. Spend time in Psalm 33, meditating and praying God's word over your hopelessness and then give him thanks and watch your hope grow this holiday season.
Photo Credit: ©GettyImages/fizkes
---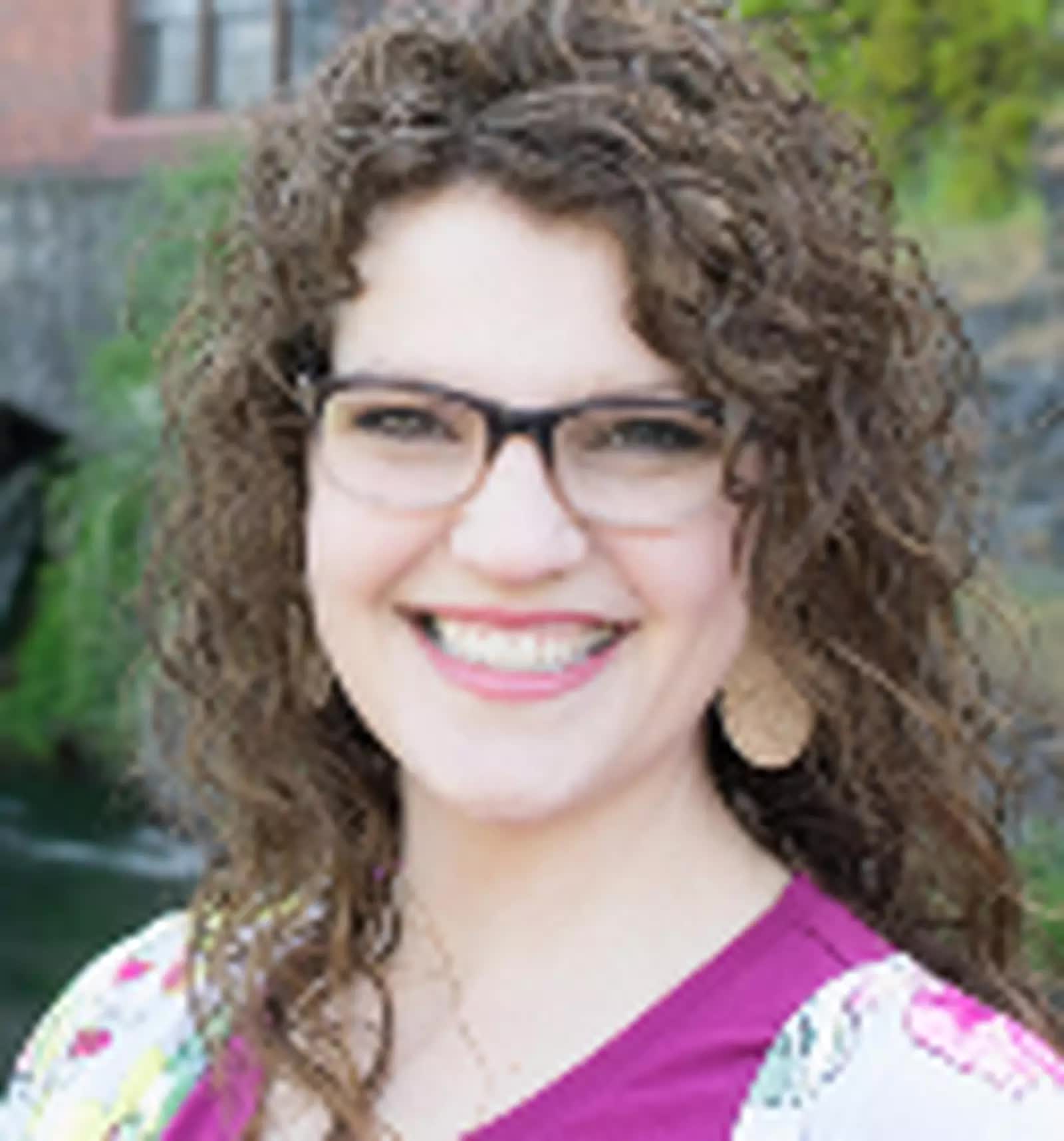 Jessica Van Roekel is a worship leader, speaker, and writer who writes at www.welcomegrace.com sharing hope-filled inspiration addressing internal hurts in the light of God's transforming grace. She believes that through Christ our personal histories don't have to define our present or determine our future. Jessica lives in rural Iowa with her husband and family. You can connect with her on Instagram and Facebook.