How Can We Best Help People Who Struggle with Depression?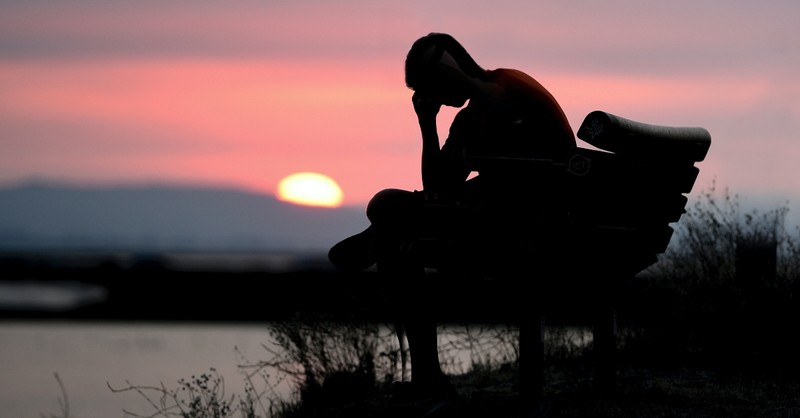 "Depression is dark, painful, and isolating. The best thing to help with depression is to turn to the Lord. God has never left you in the grips of depression and He will not start now. The Lord is walking beside you and He delights to strengthen you and uphold you (Psalm 55:2). Pray to the Lord and tell Him everything that makes your soul depressed. The passing of a loved one, the end of a friendship, or a marriage that ends in divorce are a few reasons why you may be experiencing depression. Jesus knew what it felt like to be depressed. He was sorrowful after His friend Lazarus died as the Bible tells us the Lord wept (John 11:35).
Since He knows what it feels like to be depressed, He is able to comfort us and extend His love, care, and compassion to our wearied souls. Depression can feel as if all life has been drained out of you and you are a lifeless body stumbling through each day. Jesus does not want you to feel like this. He yearns to fill you up with His strength, peace, and love. Turn to Him today and tell Him how you are feeling. Pour your heart out to Him. Ask Him to silence your racing thoughts and calm your heavy heart. Do not be afraid to cry, yell, or scream in your prayers. The Lord knows your heart and He wants you to come to Him. Even though we may feel God has left us in the midst of our depression, He has not. Jesus is standing beside us in the midst of our depression and He is not going anywhere.
In addition to turning to the Lord, reach out to your family, friends, therapists, and doctors. Inform them of your depression and ask for their help. Ask your friends and family to lift you up with prayers and encouragement. God may seem far removed in the midst of our depression; however, He is right there beside us." - Excerpted from 'Where Is God in the Midst of Depression?' by Vivian Bricker
For more information about David Powlison, visit: www.ccef.org
For more information about Christianity, visit: www.christianity.com
Photo credit: Unsplash/Jude Beck