April 2
A good man leaves an inheritance to his children's children, and the wealth of the sinner is stored up for the righteous. - Proverbs 13:22
The Kingdom of God is the consuming focus of all God's promises to His people. "Thy Kingdom come," prayed Jesus in His opening statement of the Model Prayer. "Seek first His Kingdom and His righteousness, and all these things will be added to you," Jesus teaches His disciples (Matthew 6:33). The "wealth of the sinner" isn't for the enrichment of the righteous individual, but the advancement of the Kingdom, which is the mission of people made righteous in Christ. God promises that from the world itself will come financial and material resources for the spread of the Kingdom that will transform the world.
Click here to sign up for your free Winning Walk newsletter!
OUR THANK YOU TO YOU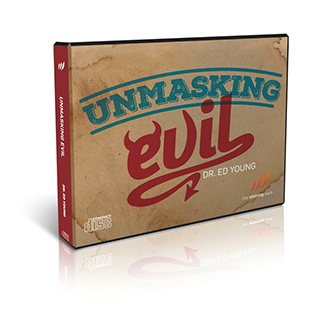 Unmasking Evil: Get Proven Truth About Evil and Suffering

To help you find real answers about suffering and evil, we want to send you Dr. Ed Young's new CD series called Unmasking Evil. It's our gift to thank you for your best gift by our March 31st financial year-end deadline. In this 5-message series, you'll discover why God must allow suffering to continue for a time, how to respond to the evil in our world, and God's ultimate plan to rid his creation of pain and heartache forever.