February 12
For whom the LORD loves He reproves, Even as a father corrects the son in whom he delights … For the Lord disciplines those he loves, and he punishes those he accepts as his children." - Proverbs 3:12; Hebrews 12:6 NLT
We are to discipline our own children. That's why the promises of God include His discipline of us. The Father's discipline is a mark of the Father's love. A child without discipline may grow up in anarchy and insecurity, the feeling that mom or dad didn't care enough to go to the trouble to provide discipline. Our Heavenly Father loves us absolutely, and we have the security of knowing He will set safe boundaries for us in the form of discipline.
Click here to sign up for your free Winning Walk newsletter!
OUR THANK YOU TO YOU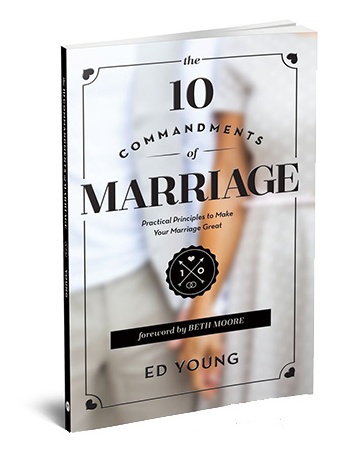 10 Commandments of Marriage: Keep your marriage strong through any struggle!

Marriage is God's idea. He planned it. He designed it. So when the struggles of marriage hit, there's no better place to go than to the Author of marriage Himself!
Be sure to request your copy of The 10 Commandments of Marriage when you give your best gift below to help share the proven truth of God's Word through The Winning Walk!