February 16
Bless the LORD, O my soul, And forget none of His benefits; Who pardons all your iniquities, Who heals all your diseases… - Psalms 103:2
I once made a list of my healings for which I needed to be grateful. "Father, I thank You when I didn't get sick from the zillion germs, viruses and bacteria to which I have been exposed throughout my life. Thank You for healing me from diseases I did contract, and for creating me with a body designed to throw off sicknesses." All healing is a miracle, whether manifest here or in Heaven, through the direct touch of God, or the touch of the Lord through medicine. The promise of God is to heal us, whenever, however, wherever is according to His sovereign plan.
Click here to sign up for your free Winning Walk newsletter!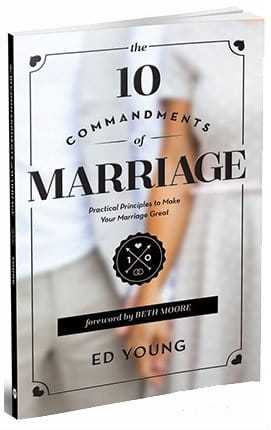 10 Commandments of Marriage: Keeping Your Marriage Strong Through Any Struggle
God wants your marriage to be nothing short of incredible. But it takes work… a work that can begin when you dive into the pages of this book.

So be sure to request your copy of The 10 Commandments of Marriage when you give your best gift below to help share the proven truth of God's Word through The Winning Walk!