Active Word - April 15


April 15
Achan
Achan…took of the accursed things; so the anger of the LORD burned against the children of Israel. Joshua 7:1 (NKJV)
Joshua Chapter 7 is an interesting episode in Israel's early history. In context, they had come through forty years of wandering in the wilderness and were now engaged in the conquest of the Promised Land. City after city fell to them, including Jericho. And it was there that God commanded the Israelites not to touch or take any of the spoils.
But someone did. A man named Achan decided to make off with a few things. It wasn't much—a fine piece of clothing, a few bits of silver, and a wedge of gold. He figured nobody would miss or notice these things. But God did. It angered Him, and it brought Israel's conquest to a screeching halt.
The next city in line was Ai, which was relatively small in comparison to the others they had conquered. But because of Achan's secret sin, God removed His protective hand from Israel, and thirty-six of her soldiers were killed when they tried to attack (Joshua 7:5).
The rest of the chapter describes how God reveals to Joshua what had happened, and how Achan was confronted and punished for his actions. But the point we can't miss is that Achan's sin affected innocent people around him—people who knew nothing about what he had done! An entire nation was rendered powerless, and thirty-six men lost their lives.
We need to keep this in mind when it comes to sin: Its effect is never limited to those who actually commit it. The husband or father who is secretly into pornography is also hurting his family. The employee who steals from the register is harming his co-workers in the long run. And the alcoholic doesn't just destroy herself but breaks the heart of those who love her as well.
Sin hurts innocent people, which is something we would do well to remember when we find ourselves tempted as Achan was.
Think About It…
What does this passage reveal to me about God?
What does this passage reveal to me about myself?
Based on this, what changes do I need to make?
What is my prayer for today?
SPECIAL OFFER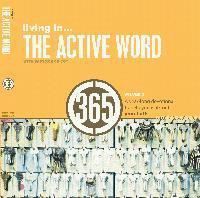 God's mercy is new every day. That's because it's needed
daily
. So to help you walk through a fresh new day, the Active Word has put together this second volume of the 365 Devotional. Our hope in creating this series of devotionals, is to help you connect with God's Word 365 days a year. And the best thing is, you can start any day of the year. Stay in step with God's Word, His will, and learn to live out your
faith
, daily.
Recently on Active Word with Pastor Bob Coy
Follow us on Facebook
Get Active Word with Pastor Bob Coy devotionals directly to your News Feed.
Have something to say about this article? Leave your comment via Facebook below!
advertise with us
Example: "Gen 1:1" "John 3" "Moses" "trust"
Advanced Search
Listen to Your Favorite Pastors