Active Word - April 29

April 29
Naaman
Now Naaman, commander of the army of the king of Syria, was a great and honorable man…He was also a mighty man of valor, but a leper. 2 Kings 5:1 (NKJV)
Naaman had everything going for him…a commander of men in battle, a victorious conqueror, a man who was man respected and honored by all…he seemed to have the world in the palm of his hand. There was just one thing. He was a leper.
In any culture and at any time, leprosy is a terrible disease to contend with. But in biblical days, a person with leprosy had no hope of reversing its effects apart from divine intervention. At the advice of his servant, Naaman went on a journey to be prayed over by the Prophet Elisha.
When Naaman finally arrived, contrary to his expectations, Elisha doesn't so much as greet him. Instead, the prophet sends a messenger with a message for Naaman:
"Go and wash in the Jordan seven times, and your flesh shall be restored to you, and you shall be clean." (2 Kings 5:10 NKJV)
Go and wash in the river seven times? A man like Naaman wasn't used to being ordered around like that, and it certainly isn't how he envisioned his healing would take place. In a rage of unmet expectations, he began to leave. But fortunately, his servants persuaded him to follow through, and he was miraculously healed.
False expectations almost prevented Naaman from experiencing God's healing in his life, and they often do just that in our lives as well. We have a particular area in our life that requires His touch, and we have expectations on exactly how He should touch it. But what if the Lord decides to do something different? What if our expectations aren't met?
Here's the lesson we learn from Naaman: Be open to God doing things the way He wants to do them and not how we expect Him to do them. For when we're willing to accept His agenda instead of our own, we'll also experience the power of His touch.
Think About It…
What does this passage reveal to me about God?
What does this passage reveal to me about myself?
Based on this, what changes do I need to make?
What is my prayer for today?
SPECIAL OFFER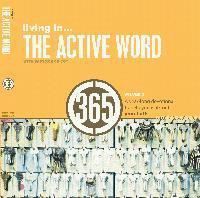 God's mercy is new every day. That's because it's needed
daily
. So to help you walk through a fresh new day, the Active Word has put together this second volume of the 365 Devotional. Our hope in creating this series of devotionals, is to help you connect with God's Word 365 days a year. And the best thing is, you can start any day of the year. Stay in step with God's Word, His will, and learn to live out your
faith
, daily.
Recently on Active Word with Pastor Bob Coy
Follow us on Facebook
Get Active Word with Pastor Bob Coy devotionals directly to your News Feed.
Have something to say about this article? Leave your comment via Facebook below!
advertise with us
Example: "Gen 1:1" "John 3" "Moses" "trust"
Advanced Search
Listen to Your Favorite Pastors