Active Word - Dec. 30

December 30
It starts in the heart
He said… "There is nothing that enters a man from outside which can defile him; but the things which come out of him, those are the things that defile a man." Mark 7:14-15 (NKJV)
Jesus was the Master Teacher. He was able to take the events that took place in the normal course of life and leverage them for the sake of sharing an important truth. We get a classic example of this skill after His exchange with the Pharisees.
Keep in mind what had just happened. The Pharisees were bothered by the fact that Christ's disciples weren't observing the rituals and traditions of hand washing before they ate. There was a preoccupation with what was and wasn't happening externally. Now, after the Pharisees left, Jesus taught the crowd of followers an important lesson.
He made a definitive statement that a person's real problem isn't what's going on outside of them, such as the way they wash or the kind of food they eat. Rather, the real issue is what's going on inside a person, and He got very specific:
From within, out of the heart of men, proceed evil thoughts, adulteries, fornications, murders, thefts, covetousness, wickedness, deceit, lewdness, an evil eye, blasphemy, pride, foolishness… these evil things come from within and defile a man." Mark 7:21-23 (NKJV)
Mankind's real problem isn't external but internal. It's our corrupted heart that's the launching pad for everything that goes against God's will for our lives. Evil thoughts, adultery, fornication, murder, theft, coveting, pride—you name it—whatever we can do that's really wrong…it all starts in the heart. And therefore, it is the heart that deserves our attention.
When we have this perspective, when we see the heart as the real issue, it has a way of clarifying our perspective. We don't major on minors, as the Pharisees had become famous for doing. Instead we identify what matters most, which enables us to accurately assist others and address our own faults.
Think About It…
What does this passage reveal to me about God?
What does this passage reveal to me about myself?
Based on this, what changes do I need to make?
What is my prayer for today?
SPECIAL OFFER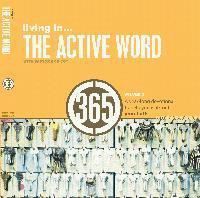 God's mercy is new every day. That's because it's needed
daily
. So to help you walk through a fresh new day, the Active Word has put together this second volume of the 365 Devotional. Our hope in creating this series of devotionals, is to help you connect with God's Word 365 days a year. And the best thing is, you can start any day of the year. Stay in step with God's Word, His will, and learn to live out your
faith
, daily.
Recently on Active Word with Pastor Bob Coy
Follow us on Facebook
Get Active Word with Pastor Bob Coy devotionals directly to your News Feed.
Have something to say about this article? Leave your comment via Facebook below!
advertise with us
Example: "Gen 1:1" "John 3" "Moses" "trust"
Advanced Search
Listen to Your Favorite Pastors