Active Word - March 16

March 16
How powerful?
That they might obtain a better resurrection. Hebrews 11:35 (NKJV)
Just how powerful is an eternal perspective? Is there anything that we could ever experience or endure in life that's greater than an awareness of what lies ahead in eternity? Before answering these questions, take a look at what the writer of Hebrews tells us about a few of our faith's forefathers:
Others were tortured, not accepting deliverance, that they might obtain a better resurrection.Still others had trial of mockings and scourgings, yes, and of chains and imprisonment.They were stoned, they were sawn in two, were tempted, were slain with the sword. They wandered about in sheepskins and goatskins, being destitute, afflicted, tormented;of whom the world was not worthy. They wandered in deserts and mountains, in dens and caves of the earth.(Hebrews 11:35-38 NKJV)
"Tortured, scourged, stoned to death, sawn in two… Are you serious?" God's Word paints a very graphic picture of what it was like for many who decided to follow the Lord by faith. In many cases, their decision to walk with Him took them into territory that's painful to even read. And yet they did so willingly. Why?
Look closely at verse 35 and you'll see that it was their eternal perspective that compelled and carried them through these trials. They understood that when their life on earth ended there would be a resurrection, and gaining eternal life was worth any trial or torture they would have to pass through. That's the power of an eternal perspective.
In all likelihood, following the Lord won't take us into torturous territory. But even if it does, an eternal perspective is powerful enough to carry us through any experience, no matter how excruciating or extreme.
With that in mind, let's ask ourselves: What are we dealing with right now that can't be overcome by the same perspective? The answer is nothing. Nothing we're going through in this life is greater than knowing what God has in store for all eternity for those who are His.
Think About It…
What does this passage reveal to me about God?
What does this passage reveal to me about myself?
Based on this, what changes do I need to make?
What is my prayer for today?
SPECIAL OFFER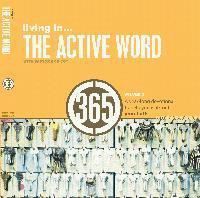 God's mercy is new every day. That's because it's needed
daily
. So to help you walk through a fresh new day, the Active Word has put together this second volume of the 365 Devotional. Our hope in creating this series of devotionals, is to help you connect with God's Word 365 days a year. And the best thing is, you can start any day of the year. Stay in step with God's Word, His will, and learn to live out your faith, daily.
Recently on Active Word with Pastor Bob Coy
Follow us on Facebook
Get Active Word with Pastor Bob Coy devotionals directly to your News Feed.
Have something to say about this article? Leave your comment via Facebook below!
advertise with us
Example: "Gen 1:1" "John 3" "Moses" "trust"
Advanced Search
Listen to Your Favorite Pastors