Active Word - May 21


May 21
A study in separation - Moses, part 2
Now when he was forty years old, it came into his heart to visit his brethren, the children of Israel.And seeing one of them suffer wrong, he defended and avenged him who was oppressed, and struck down the Egyptian. Acts 7:23-24 (NKJV)
Moses was at the top of the proverbial pyramid. As a member of Pharaoh's family, and a man of mighty words and deeds, there wasn't much that stood in his way. Life was pretty much dictated on his terms.
And then, when he was forty, he decided to mingle with a few of the other Hebrews in Egypt. He found their lot in life to be much different from his. Eventually, he came across one of his Hebrew brethren who was being abused by an Egyptian. Moses decided to step in, and he killed the offender. Then comes a very interesting verse:
"For he supposed that his brethren would have understood that God would deliver them by his hand..." (Acts 7:25 NKJV)
Evidently, Moses had an inkling of his life's calling. He understood that God would use him to deliver the Hebrews from Egypt. But Moses was about to learn that it wouldn't come about the way he anticipated.
It would not be by Moses' might or means that the Hebrews would be delivered but according to God's glory. People wouldn't marvel at the man but would laud the Lord for what would eventually happen in Egypt. Before that could happen, however, the deliverer had to be delivered from much of who he was.
As the story goes on, Moses' murder becomes common knowledge. His Hebrew brethren rejected him, and Pharaoh set out to kill him. Moses is forced to flee for his life, which had suddenly lost all of its worldly value. The rags-to-riches story had now become a riches-to-rags story. And yet, from God's perspective, it was all progressing perfectly.
Think About It…
What does this passage reveal to me about God?
What does this passage reveal to me about myself?
Based on this, what changes do I need to make?
What is my prayer for today?
SPECIAL OFFER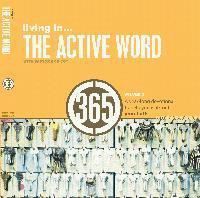 God's mercy is new every day. That's because it's needed
daily
. So to help you walk through a fresh new day, the Active Word has put together this second volume of the 365 Devotional. Our hope in creating this series of devotionals, is to help you connect with God's Word 365 days a year. And the best thing is, you can start any day of the year. Stay in step with God's Word, His will, and learn to live out your
faith
, daily.
Recently on Active Word with Pastor Bob Coy
Follow us on Facebook
Get Active Word with Pastor Bob Coy devotionals directly to your News Feed.
Have something to say about this article? Leave your comment via Facebook below!
advertise with us
Example: "Gen 1:1" "John 3" "Moses" "trust"
Advanced Search
Listen to Your Favorite Pastors