Active Word - May 7


May 7
A study in separation - Jacob, part 1
Now Isaac pleaded with the LORD for his wife, because she was barren; and the LORD granted his plea, and Rebekah his wife conceived.Genesis 25:21 (NKJV)
We're going to slow our pace a bit and look at one man's life over the course of the next few days. The reason for doing this is to see the full scope and significance of what the Lord can accomplish when He gets a person away from all others and has one-on-one time with him. And the life that we'll look at is Jacob's.
His story starts here, with his father Isaac praying for children. God answers his prayer by allowing Isaac and his wife, Rebekah, to conceive twins. But after a while, it becomes clear to Rebekah that there's something's unusual happening inside her womb:
The children struggled together within her; and she said, "If all is well, why am I like this?" So she went to inquire of the LORD.And the LORD said to her: "Two nations are in your womb, two peoples shall be separated from your body; one people shall be stronger than the other, and the older shall serve the younger." (Genesis 25:22-23 NKJV)
The twin boys she was carrying were constantly at odds…always struggling and always fighting with each other. Eventually, the time for delivery came, but notice how Jacob makes his entrance into the world:
And the first came out red. He was like a hairy garment all over; so they called his name Esau.Afterward his brother came out, and his hand took hold of Esau's heel; so his name was called Jacob. (Genesis 25:25-26 NKJV)
As he's in the very process of exiting his mother's womb, Jacob (which means "heel catcher" or supplanter) grabs hold of his brother's heel as if to say, "You're not getting out ahead of me!" All of this is important information, because it shows us Jacob's true earthly nature. Before he's even born, he's dominated by a sense of struggle and self-preservation, and we'll see this only intensifies as he gets older.
Think About It…
What does this passage reveal to me about God?
What does this passage reveal to me about myself?
Based on this, what changes do I need to make?
What is my prayer for today?
SPECIAL OFFER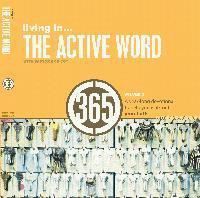 God's mercy is new every day. That's because it's needed
daily
. So to help you walk through a fresh new day, the Active Word has put together this second volume of the 365 Devotional. Our hope in creating this series of devotionals, is to help you connect with God's Word 365 days a year. And the best thing is, you can start any day of the year. Stay in step with God's Word, His will, and learn to live out your
faith
, daily.
Recently on Active Word with Pastor Bob Coy
Follow us on Facebook
Get Active Word with Pastor Bob Coy devotionals directly to your News Feed.
Have something to say about this article? Leave your comment via Facebook below!
advertise with us
Example: "Gen 1:1" "John 3" "Moses" "trust"
Advanced Search
Listen to Your Favorite Pastors