Active Word - Nov. 14

November 14
Neither/nor
Then they sent to Him some…to catch Him in His words. Mark 12:13 (NKJV)
At this stage in Mark's gospel, we see a series of exchanges between Jesus and the religious rulers of the Jews. They thought if they got Jesus to say something unpopular or unscriptural, the masses would turn against Him, paving the way to eliminate Him. So they got together and asked Him a question that didn't seem to have a good answer:
Is it lawful to pay taxes to Caesar, or not? Shall we pay, or shall we not pay?" Mark 12:14-15 (NKJV)
This was a trap for two reasons. Caesar had imposed harsh taxes over the Israelites, and no Jew wanted to hear someone affirm his or her duty to pay them. So if Jesus said yes, the people would certainly turn against Him. But because Caesar was in authority at that time, Jesus could be charged as a law-breaker if He said no. They thought they had Him...either lose with one answer or lose with the other. But watch what Jesus does:
"Bring Me a denarius that I may see it."…He said to them, "Whose image and inscription is this?" They said to Him, "Caesar's."…Jesus answered and said to them, "Render to Caesar the things that are Caesar's, and to God the things that are God's." Mark 12:15-17 (NKJV)
Jesus didn't play into their either/or scenario. Instead of confining the issue to taxes, He expanded it to something greater. He affirmed that Caesar had authority, but it was limited. God's authority was over everything, and that's the authority that governed and controlled every other aspect of life, including the paying of taxes. In saying this, Jesus affirmed obedience to God without breaking Caesar's law.
We can often see scenarios in our own lives as either/or situations. But, the Lord sees angles we can't and operates well outside the proverbial box. For Him, it can be a "neither/nor" scenario: "I'll neither do this nor that, but something much greater instead." Don't make the same mistakes the Jewish rulers did. Don't try to confine Jesus to your box. Instead, embrace His "neither/nor" wisdom over your life.
Think About It…
What does this passage reveal to me about God?
What does this passage reveal to me about myself?
Based on this, what changes do I need to make?
What is my prayer for today?
SPECIAL OFFER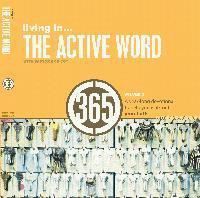 God's mercy is new every day. That's because it's needed
daily
. So to help you walk through a fresh new day, the Active Word has put together this second volume of the 365 Devotional. Our hope in creating this series of devotionals, is to help you connect with God's Word 365 days a year. And the best thing is, you can start any day of the year. Stay in step with God's Word, His will, and learn to live out your
faith
, daily.
Recently on Active Word with Pastor Bob Coy
Follow us on Facebook
Get Active Word with Pastor Bob Coy devotionals directly to your News Feed.
Have something to say about this article? Leave your comment via Facebook below!
advertise with us
Example: "Gen 1:1" "John 3" "Moses" "trust"
Advanced Search
Listen to Your Favorite Pastors