Active Word - Nov. 17

November 17
Earth: don't get too comfortable
"Do you see these great buildings? Not one stone shall be left upon another, that shall not be thrown down." Mark 13:2 (NKJV)
As Jesus exited the Temple with His disciples, one of them drew His attention to how impressive and glorious it was. Instead of going along in agreement, He looked ahead into the future and remarked that it would eventually be destroyed beyond recognition. In other words, Jesus was saying, "Don't be too impressed by something that won't last."
A bit later, some of the disciples asked Jesus to elaborate on the Temple's future destruction. In response, He didn't just share about the Temple's future, but about the future of planet Earth. Pay close attention to some of the details:
Many will come in My name, saying, 'I am He,' and will deceive many…when you hear of wars and rumors of wars, do not be troubled; for such things must happen, but the end is not yet…nation will rise against nation, and kingdom against kingdom. And there will be earthquakes in various places, and there will be famines and troubles. These are the beginnings of sorrows. Mark 13:6-8 (NKJV)
Jesus revealed there's going to be an increase of spiritual deception, political instability, and natural calamity here on planet Earth…and this is only the beginning! These troubles will intensify, and the only thing that will save planet Earth or anyone left on it is Jesus coming down from Heaven to rule in righteousness (Mark 13:24-17).
What should we take away from this? At the very least, we need to know that planet Earth is going to get much worse before it gets any better. In its current state, it's never going to be a paradise, nor should we settle down and get comfortable in it. Just as Jesus pointed out with the earthly Temple, this world as we know it won't last, and we shouldn't be overly impressed by it.
Instead, we need to see this world as a place where our faith is refined and where our hope rests in our future home, which will never perish or be destroyed…Heaven.
Think About It…
What does this passage reveal to me about God?
What does this passage reveal to me about myself?
Based on this, what changes do I need to make?
What is my prayer for today?
SPECIAL OFFER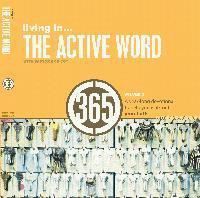 God's mercy is new every day. That's because it's needed
daily
. So to help you walk through a fresh new day, the Active Word has put together this second volume of the 365 Devotional. Our hope in creating this series of devotionals, is to help you connect with God's Word 365 days a year. And the best thing is, you can start any day of the year. Stay in step with God's Word, His will, and learn to live out your faith, daily.
Recently on Active Word with Pastor Bob Coy
Follow us on Facebook
Get Active Word with Pastor Bob Coy devotionals directly to your News Feed.
Have something to say about this article? Leave your comment via Facebook below!
advertise with us
Example: "Gen 1:1" "John 3" "Moses" "trust"
Advanced Search
Listen to Your Favorite Pastors