Active Word - Nov. 18

November 18
Worship isn't wasteful
As He sat at the table, a woman came having an alabaster flask of very costly oil of spikenard. Then she broke the flask and poured it on His head. Mark 14:3 (NKJV)
While seated at the table of a gracious host and surrounded by His disciples, a woman approached Jesus and poured a flask of fragrant oil over His head. John's version of this same event identified the woman as Mary, the sister of Martha (John 12:3). John also tells us the oil, or perfume, was worth about a year's wages (John 12:5)!
In that culture, a container of perfume this precious was probably being saved as a "nest egg" of sorts. If life took a turn for the worse, there was always the option of cashing in on this prized possession. But with reckless abandon, Mary lavished it on Jesus. The oil's value wasn't lost on the disciples. As it sunk in what she'd done, they started to speak out:
Some…said, "Why was this fragrant oil wasted?...it might have been sold…and given to the poor." And they criticized her sharply. Mark 14:4-5 (NKJV)
Let's be honest, we would have probably come to the same conclusion. A year's worth of wages—poured out in a few moments. What a waste! But Jesus didn't see Mary's act as wasteful; He saw it for what it truly was:
Jesus said, "Let her alone. Why do you trouble her? She has done a good work for Me." Mark 14:6-9 (NKJV)
According to Christ, this wasn't a wasteful work. It was a good work. In fact, it was a worshipful work. Mary wanted to express how full and overflowing her heart was for Jesus. She was completely consumed by adoration for Him, and she took the most valuable thing she had and offered it, as if to say, "Even this is Yours, because I am Yours."
That's the heart of worship, and Jesus reminds us that worship is never a waste. He receives and honors it because it's precious and valuable to Him. May we never view worship as wasteful but as our way of expressing our love to Love Incarnate.
Think About It…
What does this passage reveal to me about God?
What does this passage reveal to me about myself?
Based on this, what changes do I need to make?
What is my prayer for today?
SPECIAL OFFER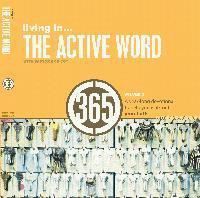 God's mercy is new every day. That's because it's needed
daily
. So to help you walk through a fresh new day, the Active Word has put together this second volume of the 365 Devotional. Our hope in creating this series of devotionals, is to help you connect with God's Word 365 days a year. And the best thing is, you can start any day of the year. Stay in step with God's Word, His will, and learn to live out your
faith
, daily.
Recently on Active Word with Pastor Bob Coy
Follow us on Facebook
Get Active Word with Pastor Bob Coy devotionals directly to your News Feed.
Have something to say about this article? Leave your comment via Facebook below!
advertise with us
Example: "Gen 1:1" "John 3" "Moses" "trust"
Advanced Search
Listen to Your Favorite Pastors