Active Word - Nov. 23

November 23
Four Reactions, part 1
They led Jesus away to the high priest; and with him were assembled all the chief priests, the elders, and the scribes. Mark 14:53 (NKJV)
Jesus was now in the custody of the religious leaders who were intent on killing Him. They set up a series of mock trials intended to paint Him as a criminal worthy of death. Mark's gospel describes what happened at one of these trials, and through it we see four different reactions people have towards Jesus.
Some rose up and bore false witness against Him, saying, "We heard Him say, 'I will destroy this temple made with hands, and within three days I will build another made without hands.'" Mark 14:57-58 (NKJV)
First, some people misrepresented Jesus. We see here that a group of folks said Jesus promised to destroy the Temple in Jerusalem. Jesus said no such thing. What He said was that even if someone destroyed the temple of His body, He would raise it up (John 2:19). These people had taken His words and twisted them around for their own reasons.
That happens today, as well. Those who are not really interested in knowing or following Jesus are prone to distort His words. It's common for them to cut and paste what He's said in order to make it fit their own agenda. But in doing so, they only succeed in misrepresenting Him.
Second, we see that some people questioned Jesus:
The high priest stood up in the midst and asked Jesus, saying, "Do You answer nothing? What is it these men testify against You?" Mark 14:60 (NKJV)
The high priest assumed he was the one in authority. He mistakenly thought it was his right to ask questions and demand answers from Jesus.
That same mistake is often made by men and women today. They question Jesus, not as sincere seekers, but as those who assume He's accountable to their authority. But Jesus doesn't answer to man; man answers to Jesus. And when people don't get the answers they want or feel entitled to, it can often lead to the next reaction…that we'll look at tomorrow.
Think About It…
What does this passage reveal to me about God?
What does this passage reveal to me about myself?
Based on this, what changes do I need to make?
What is my prayer for today?
SPECIAL OFFER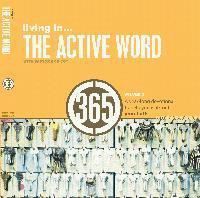 God's mercy is new every day. That's because it's needed
daily
. So to help you walk through a fresh new day, the Active Word has put together this second volume of the 365 Devotional. Our hope in creating this series of devotionals, is to help you connect with God's Word 365 days a year. And the best thing is, you can start any day of the year. Stay in step with God's Word, His will, and learn to live out your
faith
, daily.
Recently on Active Word with Pastor Bob Coy
Follow us on Facebook
Get Active Word with Pastor Bob Coy devotionals directly to your News Feed.
Have something to say about this article? Leave your comment via Facebook below!
advertise with us
Example: "Gen 1:1" "John 3" "Moses" "trust"
Advanced Search
Listen to Your Favorite Pastors