Active Word - Nov. 8

November 8
Traits of true faith, part 1
Now they came to Jericho. As He went out of Jericho with His disciples and a great multitude, blind Bartimaeus…sat by the road begging. Mark 10:46 (NKJV)
Some of the most powerful and profound spiritual truths in God's Word are found in the most unlikely places. Such is the case with this street beggar who's simply introduced to us as "blind Bartimaeus."
In that time period and culture, the best chance a blind person had at supporting himself was to sit in the path of pedestrians. After all, the passers-by might be moved with mercy and toss some spare change. But on this particular day, Jesus passes by, and the interaction between Him and Bartimaeus gives us great insight into what true faith looks like:
When he heard that it was Jesus of Nazareth, he began to cry out and say, "Jesus, Son of David, have mercy on me!" Mark 10:47 (NKJV)
Two traits of true faith are evidenced here. First, Jesus is recognized for who He really is. Bartimaeus calls Him "Son of David," which was a very specific term reserved for the descendant of King David who would restore the Kingdom of God—the Messiah, the Christ. It was Bartimaeus' way of saying, "I know you're not just another man. You're the Deliverer, the One I'm putting all my hope in."
But also notice that Bartimaeus recognizes who he is. He cries out for mercy, which means he understands his inherent need for God's touch upon his life. He didn't cop an attitude, saying, "I'm okay on my own. I don't need any help. Instead, he displayed a profound awareness of his need. And not only that, he also saw Jesus as being able to meet that need.
True faith always possesses these two qualities: It knows who Jesus is, and it knows who we are. We are the one in need of mercy, and He is the one whose touch we need. When it comes to testing the trueness of your own faith, be sure you know who Jesus truly is…and the depth of your own need.
Think About It…
What does this passage reveal to me about God?
What does this passage reveal to me about myself?
Based on this, what changes do I need to make?
What is my prayer for today?
SPECIAL OFFER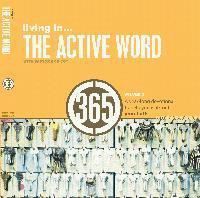 God's mercy is new every day. That's because it's needed
daily
. So to help you walk through a fresh new day, the Active Word has put together this second volume of the 365 Devotional. Our hope in creating this series of devotionals, is to help you connect with God's Word 365 days a year. And the best thing is, you can start any day of the year. Stay in step with God's Word, His will, and learn to live out your faith, daily.
Recently on Active Word with Pastor Bob Coy
Follow us on Facebook
Get Active Word with Pastor Bob Coy devotionals directly to your News Feed.
Have something to say about this article? Leave your comment via Facebook below!
advertise with us
Example: "Gen 1:1" "John 3" "Moses" "trust"
Advanced Search
Listen to Your Favorite Pastors