Conexión Vertical - 10 de Enero


Un excelente ejercicio: CORRER"
José era un joven muy apuesto, fornido y estaba siendo presionado para adulterar por la esposa de Potifar, su jefe. Seguramente se trataba de una bella mujer, ella le dijo: "Ven y acuéstate conmigo", pero José se negó firmemente, dando una respuesta que expresa su gran amor por Dios, le dijo: mi amo confía en mí y me puso a cargo de todo lo que hay en su casa. Nadie aquí tiene más autoridad que yo. Él no me ha negado nada, con excepción de usted, porque es su esposa. ¿Cómo podría yo cometer semejante maldad? Sería un gran pecado contra Dios.
Sin embargo, ella día tras día, seguía presionándolo, pero José permanecía firme en su postura de no acostarse con ella, por lo cual trataba de evitarla, tanto como le fuera posible. Sin embargo, cierto día José entró a hacer su trabajo y no había nadie más allí y llegó ella, lo agarró del manto y le ordenó: « ¡Vamos, acuéstate conmigo!». José se zafó de un tirón, pero dejó su manto en manos de ella al salir corriendo de la casa. (Génesis 39: 6-12 NTV.)
Nótese que la mujer de Potifar ejercía presión sobre José día tras día, para tener intimidad con él y es así como funciona la tentación, que viene sobre nosotros de manera persuasiva, y muchas veces de manera mas persistente que nuestras propias convicciones. Sin embargo a pesar de que José "la evitó tanto como podía" mostró una actitud de santidad y sabiduría: corrió y se zafó de un tirón, porque sabía que si se quedaba allí era muy peligroso para él y posiblemente podía caer.
Vemos que José perdió su ropa pero no su buena conciencia, hoy es mejor que nosotros perdamos lo que el pecado pinta como "lindo" en apariencia, qué nuestra santidad.
El profundo amor a Dios es lo que impulsa a correr y apartarnos de lo malo y seguir el camino libres de las consecuencias que trae el pecado, sigamos desarrollando ese amor con un corazón dispuesto a obedecer.
Que como Daniel podamos proponer en nuestro corazón no contaminarnos.
Y Daniel propuso en su corazón no contaminarse con la porción de la comida del rey, ni con el vino que él bebía; pidió, por tanto, al jefe de los eunucos que no se le obligase a contaminarse. - Daniel 1:7-9
Hay situaciones, que simplemente son para huir, por eso corre, huye de la tentación al igual que José, y como Daniel, mantente puro aún en un mundo lleno de presiones, que solo quieren hacerte caer.
Soraida Fuentes
Haz clic aquí para visitar la página de CVC La Voz
Si necesitas oración o consejería, CVC La Voz tiene personas preparados para recibir ayuda. CVC La Voz Radio Cristiana provee contenido dinámico y relevante diariamente para impactar vidas. Tenemos un grupo dedicado de consejeros listo para recibir su petición de oración, comentarios o preguntas.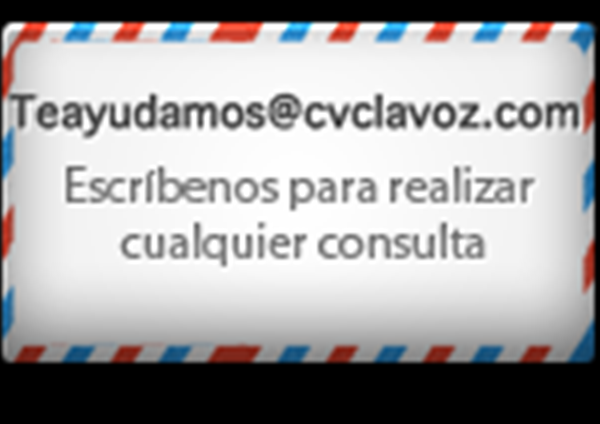 Recently on Conexión Vertical
Follow us on Facebook
Get Conexión Vertical devotionals directly to your News Feed.
Have something to say about this article? Leave your comment via Facebook below!
advertise with us
Example: "Gen 1:1" "John 3" "Moses" "trust"
Advanced Search
Listen to Your Favorite Pastors