Conexión Vertical - 12 de Enero

El que siembra vientos…
CVC LA VOZ - Pero esto digo: El que siembra escasamente, también segará escasamente; y el que siembra generosamente, generosamente también segará. 2 Corintios 9:6
Un dicho popular declara: "El que siembra vientos, recoge tempestades" y esto aunque no lo sepan, no hace otra cosa, que replicar el principio bíblico de la siembra y la cosecha.
Para una buena siembra, se requiere alguien que esté dispuesto a sembrar, es decir la figura del sembrador. Una persona con un corazón generoso, que piense también en las necesidades de los demás. La siembra según la Biblia, debe hacerse con alegría, ya que dice: Dios ama al dador alegre. No por obligación, ni esperando recibir algo a cambio, simplemente por amor.
Otra característica de un sembrador, es la paciencia. Debe estar dispuesto a esperar el tiempo de la cosecha, ya que el apuro, podría frustrar todo el proceso. Requiere mucha dedicación y cuidado, a veces pasa mucho tiempo hasta que pueda ver algo, que le haga pensar que va a obtener un fruto.
También hace falta la semilla. Que es lo que estamos sembrando? Amor, buenas actitudes, finanzas para apoyar el Reino, o crítica, murmuración, egoísmo, envidias etc.
Cuidado!!! La Biblia dice que vamos a cosechar lo mismo que sembramos.
Por lo cual, la pregunta es que quieres cosechar? Eso te dará la pauta de lo que debes sembrar.
Este pasaje, no solo aplica a finanzas aunque lo incluye, estás viviendo en escasez? Trabajando mucho y recogiendo poco? Dios quiere prosperarte en todas las cosas.
Sientes que los demás no te aprecian? O que no reconocen suficientemente todo tu esfuerzo?
Comienza tu mismo a dar señales de afecto, a reconocer el trabajo de otros, da tu el primer paso, te sorprenderás al ver el fruto a su tiempo.
Por último, para sembrar hace falta una buena tierra, no sería suficiente alguien dispuesto a sembrar, tener una semilla, todo esto sería inútil si no hubiera una buena tierra.
Sembrar para impulsar el reino de Dios, es la mejor inversión que se puede hacer, no solo se hace esto con dinero, sino también con tu servicio de amor, generoso y desinteresado.
Es voluntad de Dios, que vivamos una vida abundante en todas las áreas. CVC LA VOZ
Dice la Biblia: "Amado, yo deseo que tú seas prosperado en todas las cosas, y que tengas salud, así como prospera tu alma. 3 Juan 1:2
Sirve a Dios y a tu prójimo, esa es la mejor siembra.
Haz clic aquí para escuchar a Promesas De Dios
Haz clic aquí para ver videos de Al Punto con el Dr. Jeffrey de Leon
Haz clic aquí para visitar la página de CVC La Voz
Si necesitas oración o consejería, CVC La Voz tiene personas preparados para recibir ayuda. CVC La Voz Radio Cristiana provee contenido dinámico y relevante diariamente para impactar vidas. Tenemos un grupo dedicado de consejeros listo para recibir su petición de oración, comentarios o preguntas.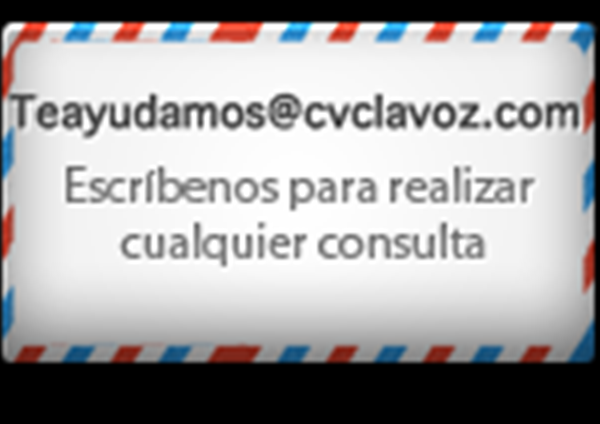 Recently on Conexión Vertical
Follow us on Facebook
Get Conexión Vertical devotionals directly to your News Feed.
Have something to say about this article? Leave your comment via Facebook below!
advertise with us
Example: "Gen 1:1" "John 3" "Moses" "trust"
Advanced Search
Listen to Your Favorite Pastors