Conexión Vertical - 15 de Noviembre

Obras originales
Ana María Frege Issa
Hace unos días mi hermana me envió unas fotografías que había realizado con un microscopio. En el correo no especificó de qué eran las fotografías y honestamente no creo que hubiera podido adivinar. La primera de ellas era el fósil de una bacteria y debo admitir que tenía una forma tan hermosa que bien podría pasar por un caracol de mar.
Cada una de las fotografías me dejaba sorprendida porque a los ojos humanos nada de eso es perceptible y creemos, muchas veces, que el que no sea visible o se vea pequeño hace que una cosa sea simple.
Mientras mi hermana me explicaba qué era lo que había fotografiado mi sorpresa y admiración hacia la magnífica obra de Dios fue creciendo. Claro, todos sabemos que las cosas que Dios hace son únicas e inigualables pero casi nunca nos detenemos a pensar en ellas y admirarlas… Bacterias hay millones seguramente y sólo nos acordamos de ellas cuando se manifiestan pero ¿quién pensó que una cosa tan pequeña pueda ser tan compleja?
Te has puesto a pensar que si Dios dedicó tiempo y esfuerzo para crear algo tan pequeño como una bacteria y la hizo tan compleja, ¿Cuánto tiempo, dedicación y el amor que habrá invertido en cada uno de nosotros?
En Mateo 10:30 dice: "Pues aun vuestros cabellos están todos contados"
¿No te parece increíble? Él sabe cada detalle de nuestras vidas. Dios no inventó la fórmula de los seres humanos y luego nos hizo en serie. Al contrario, nos creó a cada uno de nosotros de forma personal. Sabe hasta cuántos cabellos tenemos. Ninguno de nosotros es capaz de decir cuántos cabellos posee pero Dios lo sabe.
Si puso tanto cuidado en cada uno de nosotros, y si aún los detalles que parecen insignificantes para nosotros, Dios los conoce y no pasa nada por desapercibido, entonces ¿por qué creer que no le importamos o que tiene cosas más importantes que atender?
Tú eres muy especial, Él te dio cualidades únicas, características que ningún otro ser humano posee. Si observas a hermanos gemelos, verás que aunque físicamente puedan ser idénticos, sus personalidades, gustos, temperamentos, los detalles que a simple vista ignoramos son únicos e individuales. Nadie es igual al otro.
Si Dios hizo obras tan únicas y especiales, ¿las dejaría archivadas o echadas al olvido? Por ningún motivo, somos creación suya, Él tiene un gran propósito con cada uno de nosotros y lo cumplirá.
"Jehová cumplirá su propósito en mí; Tu misericordia, oh Jehová, es para siempre; No desampares la obra de tus manos". Salmos 138:8
Haz clic aquí para visitar la página de CVC La Voz
Si necesitas oración o consejería, CVC La Voz tiene personas preparados para recibir ayuda. CVC La Voz Radio Cristiana provee contenido dinámico y relevante diariamente para impactar vidas. Tenemos un grupo dedicado de consejeros listo para recibir su petición de oración, comentarios o preguntas.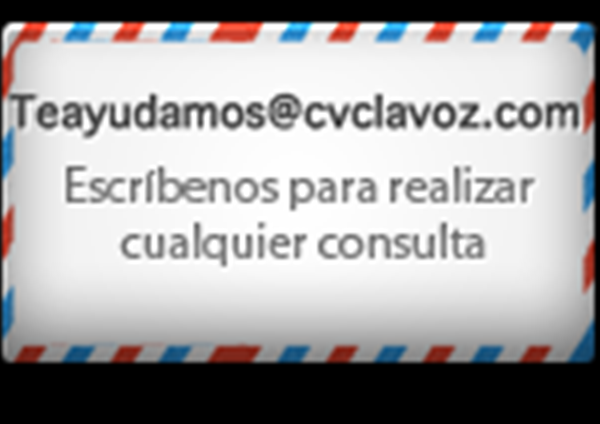 Recently on Conexión Vertical
Follow us on Facebook
Get Conexión Vertical devotionals directly to your News Feed.
Have something to say about this article? Leave your comment via Facebook below!
advertise with us
Example: "Gen 1:1" "John 3" "Moses" "trust"
Advanced Search
Listen to Your Favorite Pastors