Conexión Vertical - 17 de Julio


"CINCO GRANOS DE ARROZ"
Hay una historia que cuenta que una vez un limosnero estaba sentado al borde del camino cuando vio a lo lejos venir al rey con su corona, su capa y sus seguidores.
En eso pensó que debía aprovechar la oportunidad para pedirle algo ya que los reyes son generosos y seguramente algo le daría, por lo menos lo necesario para pasar ese día. Así que cuando el rey pasó cerca, el mendigo dijo: "Su majestad, ¿Podría, por favor regalarme una moneda?" Aunque él creía firmemente que el rey le daría más que de lo que le pedía. Con gran sorpresa, el rey lo miró y le dijo: "¿Por qué no me das algo tú? ¿Acaso no soy yo tu rey?"
El mendigo no sabía que responder a la pregunta y dijo: Pero su majestad, ¡yo no tengo nada, soy pobre!".

El rey respondió: "Algo debes de tener. ¡Busca!".

En su asombro, el mendigo buscó entre las cosas de su pobre morral, y se dio cuenta que solo tenía 5 granos de arroz para comer ese día. Pero se los dio complacido al rey, imaginándose que sus familiares nunca le creerían cuando les dijera que él había socorrido nada menos que al rey. Complacido el rey dijo: "¡¿Ves como sí tenías?!" Y le dio 5 monedas de oro, una por cada grano de arroz. El mendigo dijo entonces: "Su majestad, creo que acá tengo otras cosas", pero el rey le respondió: "Solamente de lo que me has dado de corazón, te puedo yo dar".

Muchas veces nosotros, al igual que el mendigo, le damos a Dios lo estrictamente necesario, y creemos que con eso le estamos haciendo un favor y esperamos a cambio una gran retribución de su parte. No importa qué es lo que Dios te está pidiendo, puede ser tiempo, tu trabajo, tu familia, tus sueños o cualquier otra posesión que tengas. Si Él te pide algo es porque tiene un plan mejor que el tuyo. No le des cinco granos de arroz, entrégale confiadamente, de corazón, aquello a lo que te estás aferrando, pero por sobre todo, dale tu vida, que todos tus pensamientos, tus acciones, sean para agradarle, para servirle.

"Así que, hermanos, os ruego por las misericordias de Dios, que presentéis vuestros cuerpos en sacrificio vivo, santo, agradable a Dios, que es vuestro culto racional" - Romanos 12:1
Ana María Frege I.
Coordinadora Call Center
Haz clic aquí para visitar la página de CVC La Voz
Si necesitas oración o consejería, CVC La Voz tiene personas preparados para recibir ayuda. CVC La Voz Radio Cristiana provee contenido dinámico y relevante diariamente para impactar vidas. Tenemos un grupo dedicado de consejeros listo para recibir su petición de oración, comentarios o preguntas.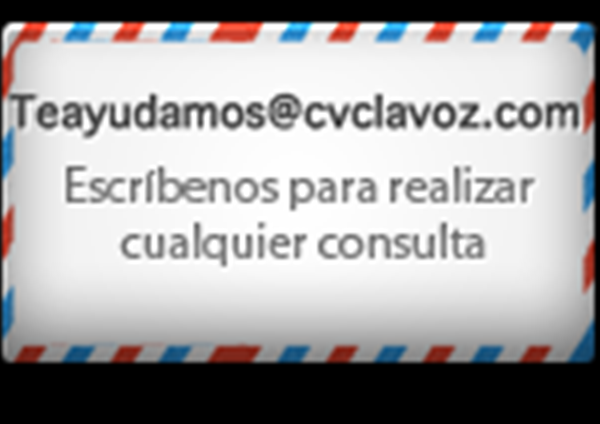 Recently on Conexión Vertical
Follow us on Facebook
Get Conexión Vertical devotionals directly to your News Feed.
Have something to say about this article? Leave your comment via Facebook below!
advertise with us
Example: "Gen 1:1" "John 3" "Moses" "trust"
Advanced Search
Listen to Your Favorite Pastors