Conexión Vertical - 19 de Diciembre

Gigantes… apártense!!
Los gigantes siguen andando sueltos. Los vemos día a día en nuestras vidas.
Muchas veces los hemos enfrentado y nos hemos desecho de ellos y otras, simplemente nos hemos dado por vencidos con tan sólo verlos y les hemos permitido quedarse en nuestras vidas y hasta los hemos incluido en nuestro diario vivir.
Tus gigantes pueden ser traumas, recuerdos, frustraciones, problemas de salud, problemas familiares o económicos… no importa de qué tipo sean, en algún momento nos atemorizamos cuando los vimos y decidimos ser indiferentes con ellos o tratar de crear buenas relaciones con ellos para que la convivencia sea más amena, descartando la posibilidad de sacarlos de nuestras vidas porque los vimos muy grandes para nosotros.
El pueblo de Israel había visto milagro tras milagro desde su salida de Egipto. En Números 13 Jehová le pide a Moisés que mande 12 espías a reconocer la tierra de Canaán. Cuando volvieron de su misión, 10 de los 12 espías dijeron que era imposible conquistar la tierra por los gigantes que la habitaban. El pueblo, al escuchar el relato de lo que habían encontrado, se desanimó y se rebeló contra Dios. A causa de esto, Dios decidió que los únicos que entrarían a la tierra prometida serían Caleb y Josué los dos espías que no se desanimaron con los gigantes sino que creyeron que Dios los entregaría en sus manos y les daría la tierra que les prometió. Los demás, todo el pueblo, murió en el desierto.
Muchas veces hacemos lo mismo. Vemos la mano poderosa y misericordiosa de Dios en muchas áreas de nuestras vidas pero a nuestros gigantes los tenemos bien instalados con nosotros y es tanto así que ya nos hemos acostumbrado a tenerlos cerca y no nos molestan, tristemente se han hecho parte de nuestras vidas.
Piensa bien cuáles son esos gigantes que están en tu vida y que no se los has entregado a Dios. No vaya a ser que por comodidad, por no hacerle frente a tu gigante, estés perdiendo la tierra prometida. No le creas a la gente que, como los 10 espías, te dice que no se puede. Créele a Dios y Él hará.
No pierdas tu bendición por un gigante. No mueras en el desierto cuando ya estás a las puertas de la tierra que Dios te ha prometido, entra en ella y disfruta de las bendiciones que Dios tiene para tu vida.
Esfuérzate y sé valiente. Recuerda que Dios pelea por nosotros.
"¿Qué, pues, diremos a esto? Si Dios es por nosotros, ¿quién contra nosotros?" Romanos 8:31
Haz clic aquí para escuchar a Promesas De Dios
Haz clic aquí para ver videos de Al Punto con el Dr. Jeffrey de Leon
Haz clic aquí para visitar la página de CVC La Voz
Si necesitas oración o consejería, CVC La Voz tiene personas preparados para recibir ayuda. CVC La Voz Radio Cristiana provee contenido dinámico y relevante diariamente para impactar vidas. Tenemos un grupo dedicado de consejeros listo para recibir su petición de oración, comentarios o preguntas.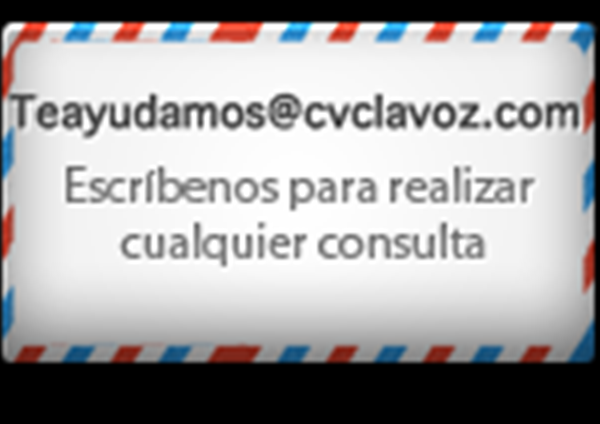 Recently on Conexión Vertical
Follow us on Facebook
Get Conexión Vertical devotionals directly to your News Feed.
Have something to say about this article? Leave your comment via Facebook below!
advertise with us
Example: "Gen 1:1" "John 3" "Moses" "trust"
Advanced Search
Listen to Your Favorite Pastors