Conexión Vertical - 22 de Diciembre

Para los que aman a Dios
Muchas veces, por mucho que nos esforcemos y hagamos todo de forma correcta, las cosas simplemente no salen como quisiéramos y por más que tratemos de conocer y entender las causas para que nada salga como pensamos simplemente no lo entendemos.
Damos todo lo mejor de nosotros, tendemos la mano al que lo necesita, vivimos conforme a los preceptos de Dios pero todo parece apuntar a que nos equivocamos y que hicimos las cosas mal en algún punto. Recibimos calumnias, un trato injusto, ninguno de nuestros planes parece funcionar y llegamos a pensar que Dios nos ha dado la espalda, que todo está saliendo de control.
No te preocupes, Dios está en control, aun cuando no lo veas así y te parezca que Dios no quiere escuchar tus ruegos y que no ve tus lágrimas. Él está obrando a tu favor, en un silencio maravillosamente supremo se está encargando de prepararte para aquellas cosas grandes y maravillosas que tiene para ti y sí, ha escuchado cada una de tus oraciones y ha recogido cada lágrima que has derramado. No le reclames, no te enojes con Él, sólo dale gracias y aguarda, Dios te ama y tiene cosas grandes para tu vida.
"Antes bien, como está escrito: Cosas que ojo no vio, ni oído oyó, Ni han subido en corazón de hombre, Son las que Dios ha preparado para los que le aman". Corintios 2:9
José es un gran ejemplo de cómo Dios tiene cosas grandes para los que le aman. Su historia la encontramos en el libro de Génesis, a partir del capítulo 37. José fue vendido por sus hermanos, encarcelado injustamente y hasta olvidado por el jefe de los coperos, pero permaneció firme, continuó actuando correctamente y Dios lo exaltó: José se convirtió en gobernador de todo Egipto.
Tal vez ahora no comprendas todo lo que estás viviendo pero en un futuro cercano podrás ver hacia atrás y comprobarás que en el momento de crisis tu mirada era tan corta que no podías ver los planes maravillosos que Dios para ti o quizás nunca lo entiendas pero puedes estar seguro que Dios obra a tu favor y todo lo que permite que suceda es para tu bien porque te ama y tiene planes de bien para tu vida.
No te rindas, cree que Dios tiene un plan perfecto para ti y que ahora sólo te está preparando para las bendiciones que vendrán.
El corazón separa lo bueno de lo grande
Haz clic aquí para escuchar a Promesas De Dios
Haz clic aquí para ver videos de Al Punto con el Dr. Jeffrey de Leon
Haz clic aquí para visitar la página de CVC La Voz
Si necesitas oración o consejería, CVC La Voz tiene personas preparados para recibir ayuda. CVC La Voz Radio Cristiana provee contenido dinámico y relevante diariamente para impactar vidas. Tenemos un grupo dedicado de consejeros listo para recibir su petición de oración, comentarios o preguntas.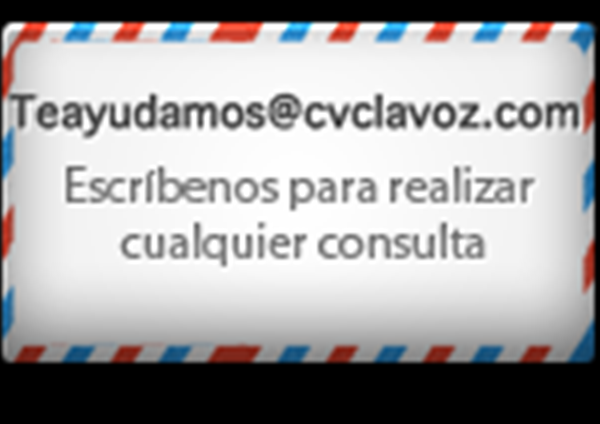 Recently on Conexión Vertical
Follow us on Facebook
Get Conexión Vertical devotionals directly to your News Feed.
Have something to say about this article? Leave your comment via Facebook below!
advertise with us
Example: "Gen 1:1" "John 3" "Moses" "trust"
Advanced Search
Listen to Your Favorite Pastors