Conexión Vertical - 22 de Mayo


¡Gracias por estar ahí!
"Por nada estéis afanosos, sino sean conocidas vuestras peticiones delante de Dios en toda oración y ruego, con acción de gracias". - Filipenses 4:6
Cuantas personas vemos a nuestro alrededor que nunca están contentas con su suerte, su trabajo, su entorno.
Este nunca debería ser nuestro caso. Recordemos al apóstol Pablo quien aun estando en el fondo de la cárcel expresaba su gozo e incitaba a los demás a regocijarse en el Señor.
Demostremos mediante nuestro comportamiento el agradecimiento, el gozo por pertenecer a esta familia, cuyo Padre todopoderoso obra siempre con perfecta sabiduría para el bien de sus hijos.
Si tu salario no está a la altura de tus meritos o de las necesidades de tu familia. Cuenta con Dios quien sabe lo que necesitas. No te quejes porque Dios coloco ante ti una tarea, si te parece monótona, no interesa ya que se te fue ordenada por Él, quizás simplemente para enseñarte paciencia, sumisión y confianza.
La contienda surge cuando nuestra mente se fija en nosotros mismos en nuestros problemas, nos lleva a cuestionar la manera en que Dios está obrando y a querer ayudarle en su plan respecto a nosotros. Tengamos presente en todo momento que Dios presencio nuestro pasado y nos saco de allí, está en nuestro presente y nos sostiene y tiene en sus manos nuestro futuro .El jamás te abandono, dile ahora ¡Gracias por estar ahí!
El contentamiento y el agradecimiento son un poderoso testimonio del amor de Dios para los que nos observan, seamos agradecidos.
Como dice un Poeta: Cuando el viento de la tempestad ensombrece tu claro cielo. En lugar de agachar la cabeza, cuenta las bendiciones de Dios y agradece.
Tags. Gozo, Entorno, familia, futuro, agradecimiento.
Telma Céspedes.
Haz clic aquí para visitar la página de CVC La Voz
Si necesitas oración o consejería, CVC La Voz tiene personas preparados para recibir ayuda. CVC La Voz Radio Cristiana provee contenido dinámico y relevante diariamente para impactar vidas. Tenemos un grupo dedicado de consejeros listo para recibir su petición de oración, comentarios o preguntas.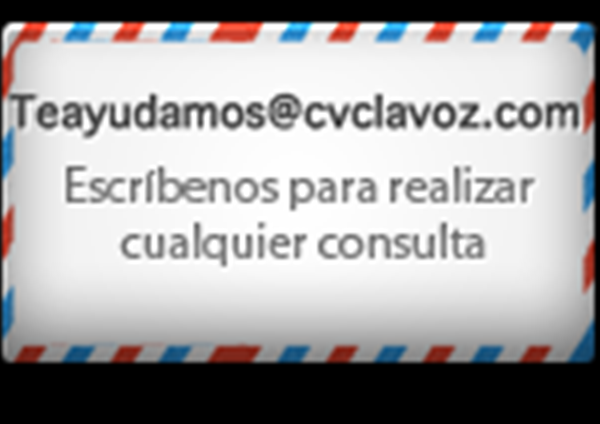 Recently on Conexión Vertical
Follow us on Facebook
Get Conexión Vertical devotionals directly to your News Feed.
Have something to say about this article? Leave your comment via Facebook below!
advertise with us
Example: "Gen 1:1" "John 3" "Moses" "trust"
Advanced Search
Listen to Your Favorite Pastors