Conexión Vertical - 23 de Enero

Orando y Velando
CVC LAVOZ – "Vino luego a sus discípulos, y los halló durmiendo, y dijo a Pedro: ¿Así que no habéis podido velar conmigo una hora? Velad y orad, para que no entréis en tentación; el espíritu a la verdad está dispuesto, pero la carne es débil" Mateo 26: 40-41
Este verso pertenece al relato en el jardín del Getsemani, allí Jesús esta en los momentos mas difíciles de su vida, la escritura nos dice que estaba triste y angustiado El sabia que pronto se enfrentaría a la burla y la tortura, Jesus sufriria la peor muerte que un hombre podria experimentar y en su cuerpo llevaria el pecado de toda la humanidad lo cual le separaria de su padre, algo que nunca antes habia experimentado.
Jesus al ver lo que le sobrevenía no se fue a buscar a sus amigos, ni se retiró a un lugar a conversar con los maestros de la ley, no, El se fue al lugar donde solía ir a orar y disfrutaba de intimidad con su padre. Pero Jesus no se fue solo, El se llevo a sus discípulos. Jesús les pide que oren junto con el, probablemente porque necesitaba apoyo de sus amigos pero también porque estos iban a enfrentar su propia persecución, pero lamentablemente los discípulos no pudieron velar ni siquiera una hora.
Nosotros como hijos de Dios también tenemos que experimentar desiertos, persecuciones, problemas, aflicciones, dolor y aun la muerte y Jesús espera que oremos "por lo menos, una hora". Muchos hijos de Dios descuidamos este aspecto en nuestra vida y la intimidad con Dios pasa de ser prioridad a una actividad esporádica. Es cierto que pasar tiempo en oración no es fácil, el espíritu lo desea pero nuestra carne es débil, sin embargo así como nos esforzamos para hacer otras cosas, orar debe ser la actividad fundamental en nuestras vidas como lo fue para Jesús. Sólo por medio de este tiempo en intimidad con Dios, ganaremos las batallas que enfrentamos diariamente y seremos apoyo para quienes atraviesan aprietos. Larry Lea en su libro titulado "¿Ni siquiera una hora?" Dice; "Seria imposible calcular los errores, reputaciones arruinadas, marcas, familias rotas y muchas otras tragedias que pudieron haber sido evitadas si lo creyentes hubiesen orado. No se puede medir la destrucción que se pudo haber evitado solo si los hijos de Dios hubiesen tomado tiempo para orar.
"Orando en todo tiempo con toda oración y súplica en el Espíritu, y velando en ello con toda perseverancia y súplica por todos los santos"(Efesios 6:18 – RVR1960).
Si la oración fue la fortaleza para el hijo de Dios cuando estaba frente a la muerte, puedes confiar que también será la fortaleza para ti en cualquier circunstancia de tu vida. CVCLAVOZ
El siguiente crédito, por obligación, es requerido para su uso por otras fuentes: Este artículo fue producido por Radio Cristiana CVCLAVOZ.
Haz clic aquí para visitar la página de CVC La Voz
Si necesitas oración o consejería, CVC La Voz tiene personas preparados para recibir ayuda. CVC La Voz Radio Cristiana provee contenido dinámico y relevante diariamente para impactar vidas. Tenemos un grupo dedicado de consejeros listo para recibir su petición de oración, comentarios o preguntas.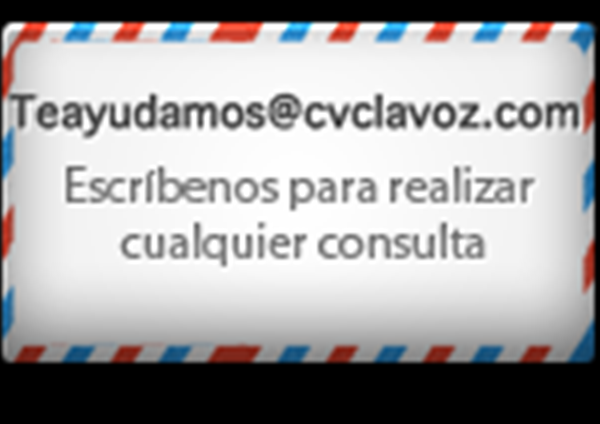 Recently on Conexión Vertical
Follow us on Facebook
Get Conexión Vertical devotionals directly to your News Feed.
Have something to say about this article? Leave your comment via Facebook below!
advertise with us
Example: "Gen 1:1" "John 3" "Moses" "trust"
Advanced Search
Listen to Your Favorite Pastors