Conexión Vertical - 26 de Agosto


¿En qué momento murió?
"Más del árbol de la ciencia del bien y del mal no comerás; porque el día que de él comieres, ciertamente morirás." - Génesis 2:17
Según la Biblia, Adán vivió 930 años, pero aún después de tan larga vida, llegó el día de su muerte de acuerdo con la cita bíblica anterior. Pero si lo vemos de manera mas profunda, podríamos preguntarnos ¿cual fue el día en que verdaderamente murió Adán?
A continuación una historia que nos ayudará a responder.
Una mañana Carla, estaba caminando por su jardín, disfrutando del colorido y los aromas que el mismo le brindaba. Pensando en sorprender a su madre, cortó una rosa del jardín, y la puso en un florero. Era un magnifico ejemplar, una rosa fresca y perfumada. Carla la cuidaba y la rociaba diariamente con esmero.
Poco después los primeros pétalos comenzaron a encresparse en el borde; más tarde uno se cayó, pero la rosa seguía siendo hermosa y vistosa. Un tiempo después, cayó otro pétalo y otro, hasta que llegó el momento en que solo quedó el tallo, mostrando en su aspecto, que ya no había en él ningún indicio de vida.
Entonces Carla, ante ese panorama se preguntó: ¿En qué momento murió la rosa?, ¿cuándo se secó?, ¿Cuándo cayó el primer pétalo?, ¿Cuándo comenzó a rizarse?,¿ Ya estaba muerta cuando la niña la veía tan hermosa? Sin duda, la rosa murió antes, en el preciso instante en que las manos de Carla, la separaron del rosal y de la savia vital.
Lo mismo ocurrió con el ser humano. Si bien Adán no murió físicamente al momento de transgredir el mandamiento divino, sin embargo murió espiritualmente al haber pecado, lo cual trae separación con Dios y muerte. - Romanos 5:12.
No dejes que al igual que la rosa nos aparten de la única fuente de vida que nos mantiene de pie. No permitas que el pecado y la rebeldía te aparten de Dios, serías como la rosa, una vez que ya fue cortada.
Es por esta razón que Dios mando a su hijo para que podamos tener una nueva oportunidad y que cada creyente reciba una vida nueva y eterna por su misericordia.
"Y él os dio vida a vosotros, cuando estabais muertos en vuestros delitos y pecados" - Efesios 2:1
Telma Céspedes
Haz clic aquí para visitar la página de CVC La Voz
Si necesitas oración o consejería, CVC La Voz tiene personas preparados para recibir ayuda. CVC La Voz Radio Cristiana provee contenido dinámico y relevante diariamente para impactar vidas. Tenemos un grupo dedicado de consejeros listo para recibir su petición de oración, comentarios o preguntas.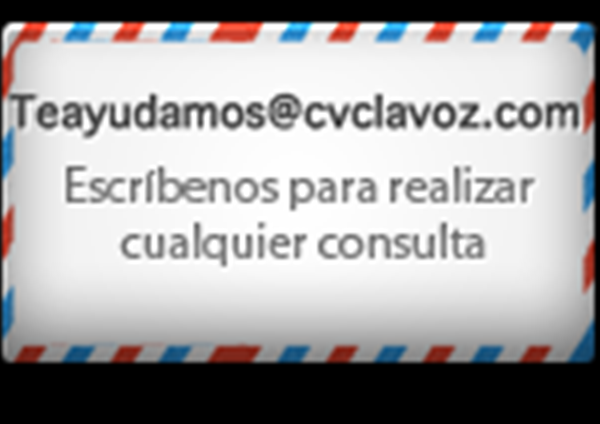 Recently on Conexión Vertical
Follow us on Facebook
Get Conexión Vertical devotionals directly to your News Feed.
Have something to say about this article? Leave your comment via Facebook below!
advertise with us
Example: "Gen 1:1" "John 3" "Moses" "trust"
Advanced Search
Listen to Your Favorite Pastors