Conexión Vertical - 25 de Abril


DURO DE MATAR
Entonces vinieron unos judíos de Antioquía y de Iconio, que persuadieron a la multitud, y habiendo apedreado a Pablo, le arrastraron fuera de la ciudad, pensando que estaba muerto. Pero rodeándole los discípulos, se levantó y entró en la ciudad; y al día siguiente salió con Bernabé para Derbe - Hechos 14: 19-20
Estaba recordando una conocida película, "Duro de matar" donde el protagonista, está por casi dos horas a punto de morir, pero nunca muere, se salva de todas. Parece imposible que salga con vida de aquellas circunstancias. Le tiran bombas, le disparan de todos lados, recibe toda clase de ataques, sin embargo siempre sale vivo, ileso y hasta perfectamente peinado.
Contrariamente en la vida cristiana, vemos personas que apenas son atacados o reciben algunos golpes se desaniman con facilidad, al punto de querer dejarlo todo. Luego los vemos desaparecer de la iglesia, y nos sorprende, ya que tal vez reconocíamos en ellos, dones, talentos, pasión por el servicio y de un momento a otro, no los vemos mas, ¿qué pasó?
¿Por qué vemos tantos "Creyentes sube y baja", se apartan, se arrepienten, se vuelven a apartar? Hoy adoran a Dios, parece que tocan el cielo con las manos, pero al día siguiente los vemos, desanimados, criticando a todo el mundo, en primer lugar al pastor y a la iglesia.
¿No habrá que tener fundamentos más sólidos, raíces más profundas? Si un árbol tiene raíces fuertes, difícilmente será derribado, aunque en apariencia lo vemos muy endeble, su verdadera fortaleza no está en lo que podemos ver, sino en la raíces que ha desarrollado. ¿Cómo están tus raíces espirituales?
Quizás, al igual que Pablo, has recibido muchas piedras, con distintos nombres, por ejemplo: problemas familiares, de división, de contienda, de divorcios, de fracasos, de críticas, envidias, traiciones, maldades, estafas, y la lista podría ser interminable...
Después de recibir tantas piedras es muy posible que alguno te haya creído muerto, pensando: de esta no se levanta mas, está sepultado por las piedras... Está muerto, de esta es imposible que salga...
Sin embargo, dice la Biblia, que a Pablo, lo rodearon sus discípulos y salió caminando entre ellos.
Se levantó una vez más, pasó entre sus agresores y siguió haciendo la obra de Dios. Lo creían muerto pero se volvió a levantar.
Eres un duro de matar, Dios te levantará una vez más, no con tus fuerzas, tal vez tu mismo te crees muerto y sin salida, pero lo que el enemigo planeó para destrucción, Dios los transforma en bendición y en una nueva oportunidad para que puedas levantarte otra vez en el poder del Señor.
Haz clic aquí para visitar la página de CVC La Voz
Si necesitas oración o consejería, CVC La Voz tiene personas preparados para recibir ayuda. CVC La Voz Radio Cristiana provee contenido dinámico y relevante diariamente para impactar vidas. Tenemos un grupo dedicado de consejeros listo para recibir su petición de oración, comentarios o preguntas.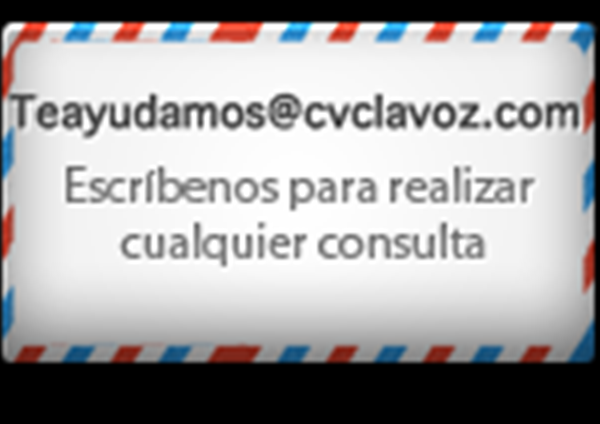 Recently on Conexión Vertical
Follow us on Facebook
Get Conexión Vertical devotionals directly to your News Feed.
Have something to say about this article? Leave your comment via Facebook below!
advertise with us
Example: "Gen 1:1" "John 3" "Moses" "trust"
Advanced Search
Listen to Your Favorite Pastors