Conexión Vertical - 27 de Diciembre

Viviendo injusticias?
24 Y se le apareció Jehová aquella noche, y le dijo: Yo soy el Dios de Abraham tu padre; no temas, porque yo estoy contigo, y te bendeciré, y multiplicaré tu descendencia por amor de Abraham mi siervo. - Gn. 26:24
Isaac recibe esta Palabra directamente de parte de Dios, de que El bendecirá y multiplicará su descendencia.
La Biblia nos cuenta, como Isaac abría nuevos pozos, pero venía el enemigo y se los cerraba vez tras vez.
Alguien, ante semejante situación, podría haber adoptado una actitud de desánimo, diciendo, es en vano que me esfuerce, si finalmente viene el enemigo a tirar abajo todos lo que hago. Sin embargo a Isaac, nada lo desanimaba, cuando algo se cerraba, automáticamente estaba pensando en levantarse y emprender algo nuevo.
Con esta actitud, finalmente llegó el día de paz y conquista:
Y se apartó de allí, y abrió otro pozo, y no riñeron sobre él; y llamó su nombre Rehobot,[c] y dijo: Porque ahora Jehová nos ha prosperado, y fructificaremos en la tierra. Gn. 26:22
Llegó el tiempo, donde el enemigo se dio cuenta, que era inútil seguir atacando a Isaac, cerrándole los pozos, porque siempre se iba a levantar y abrir uno nuevo.
Isaac pudo resistir y de tal manera alcanzó la victoria.
Cuál es nuestra actitud, cuanto te cierran un pozo? Como reaccionas, cuando te arrebatan algo que era tuyo, que te pertenece o que legítimamente te lo has ganado?. Que pasa cuando otros se llevan los méritos de tu trabajo? O que cuando otros te arrebatan lo que por años te costó edificar?
Como Isaac, levántate, hay otro pozo que abrir, otras metas que alcanzar, negocios por iniciar, empresas por plantar. No es tiempo de llorar por lo perdido. Llegará el tiempo donde podrás alcanzar la victoria y la paz, disfrutando de la vida abundante que Dios tiene para tu vida.
Adelante, abre un nuevo pozo.
Haz clic aquí para escuchar a Promesas De Dios
Haz clic aquí para ver videos de Al Punto con el Dr. Jeffrey de Leon
Haz clic aquí para visitar la página de CVC La Voz
Si necesitas oración o consejería, CVC La Voz tiene personas preparados para recibir ayuda. CVC La Voz Radio Cristiana provee contenido dinámico y relevante diariamente para impactar vidas. Tenemos un grupo dedicado de consejeros listo para recibir su petición de oración, comentarios o preguntas.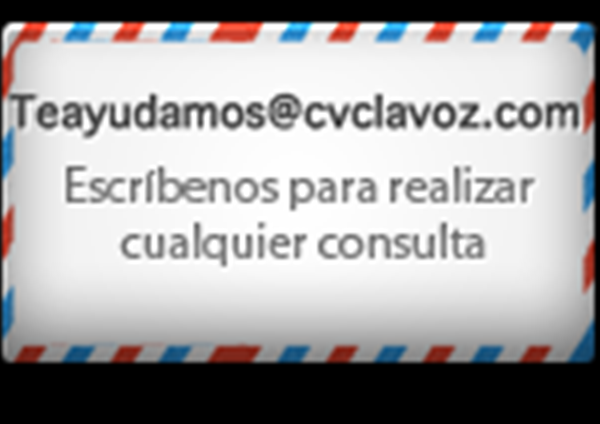 Recently on Conexión Vertical
Follow us on Facebook
Get Conexión Vertical devotionals directly to your News Feed.
Have something to say about this article? Leave your comment via Facebook below!
advertise with us
Example: "Gen 1:1" "John 3" "Moses" "trust"
Advanced Search
Listen to Your Favorite Pastors