Conexión Vertical - 29 de Diciembre

IDOLATRA YO?
CVC La Voz "Porque raíz de todos los males es el amor al dinero, el cual codiciando algunos, se extraviaron de la fe, y fueron traspasados de muchos dolores" – 1 Timoteo 6:10
Desde el principio de la creación, Dios se ha revelado a si mismo con promesas de bendición y prosperidad para quienes le siguen. En cada oportunidad ha expresado ser un Dios celoso que no comparte su Gloria con nadie y por lo tanto espera que le demos la Gloria a su nombre y no vayamos tras ningún otro dios; a lo cual Él claramente llama Idolatría y adulterio en nuestra relación con Él.
La Idolatría es abominación a Jehová y Pablo explica la fuente de ella en Romanos 1:21-25; los hombres abandonaron a Dios y se hundieron en ignorancia y corrupción moral (1:28). Sin embargo, a pesar de todas las advertencias de Jehová, Israel fue un practicante constante del paganismo y terminó en pecado al sustituir su relación con Dios por la adoración a ídolos .
En el nuevo testamento el termino idolatría se usa para designar codicia (Mat. 6:24; Luc. 16:13; Col. 3:5; Ef. 5:5), y lamentablemente al igual que el pueblo de Israel, la iglesia también ha permitido esta practica en sus vidas, familias e iglesias. La novia de Cristo se ha dejado seducir por los ídolos y ha adulterado por su amor al dinero.
El cristiano necesita entender que estas nuevas teologías y prácticas son actos completamente carnales y que van en contra del Espíritu Santo de Dios. "Y manifiestas son las obras de la carne, que son: adulterio, fornicación, inmundicia, lascivia, idolatría, hechicerías, enemistades, pleitos, celos, iras, contiendas, disensiones, herejías" Gálatas 5:19-20 (RVR1960). Como el mismo Jesús lo dijo en Mateo 6:19-24; debemos tener nuestros tesoros en el cielo, huir de cualquier tipo de idolatría y preocuparnos por nuestra vida eterna.
Hoy podemos buscar la misericordia de Dios y antes de ir tras los deseos de nuestro Corazón, desear las cosas celestiales y espirituales. Reconozcamos que el amor al dinero es una forma de idolatría, aun cuando son los mismos líderes sean quienes la promuevan, pero sobre todo no olvidemos que nadie puede servir a dos Señores según Mateo 6:24.
Dilean Cañas
Haz clic aquí para escuchar a Promesas De Dios
Haz clic aquí para ver videos de Al Punto con el Dr. Jeffrey de Leon
Haz clic aquí para visitar la página de CVC La Voz
Si necesitas oración o consejería, CVC La Voz tiene personas preparados para recibir ayuda. CVC La Voz Radio Cristiana provee contenido dinámico y relevante diariamente para impactar vidas. Tenemos un grupo dedicado de consejeros listo para recibir su petición de oración, comentarios o preguntas.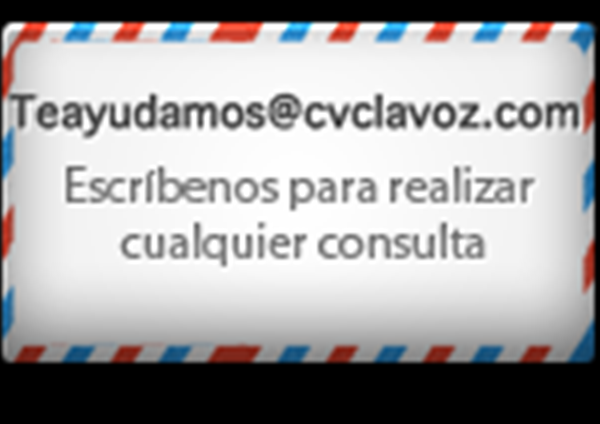 Recently on Conexión Vertical
Follow us on Facebook
Get Conexión Vertical devotionals directly to your News Feed.
Have something to say about this article? Leave your comment via Facebook below!
advertise with us
Example: "Gen 1:1" "John 3" "Moses" "trust"
Advanced Search
Listen to Your Favorite Pastors