Conexión Vertical - 5 de Mayo

RECONOCE LA INSTRUCCIÓN DE DIOS
Pocas personas han pasado tan súbitamente de la prosperidad a la pobreza absoluta, como Job, en un día perdió toda su familia y su fortuna.
Quizás Job, en su desesperación, habría podido culpar a la naturaleza: el rayo que destruyó sus ovejas y el viento que barrió su propia casa donde también estaban reunidos sus hijos o tal vez hasta habría podido maldecir a los saqueadores que destrozaron sus rebaños. Pero aún así, si hubiera culpado a otros o aún hasta al mismo Dios, ¿Qué consuelo hubiera recibido?
En lugar de ello Job, quien conoció a Dios, discernió inmediatamente su intervención. Sabía que su prosperidad no era el resultado de sus esfuerzos o de circunstancias favorables, sino que estaba seguro que era una bendición dada por Dios.
Asimismo aceptó que Él Señor en su soberanía y perfecta voluntad, volviera a tomar todo lo que le había dado.
La mujer de Job, estaba desesperada por las desdichas que caían sobre ellos, pero él le dijo "¿Recibiremos de Dios el bien, y el mal no lo recibiremos? Job 2:10, Job en todo momento bendijo el nombre del Señor, aún a pesar de las graves circunstancias que habían caído sobre él y su familia.
Discernimos fácilmente la mano de Dios cuando nuestras condiciones de vida son favorables, pero nos cuesta mucho hacerlo cuando las circunstancias son adversas.
Sepamos reconocer la intervención divina en toda prueba, cualquiera sea su naturaleza, como Job, aceptémosla de parte de Dios, quien en su bondad quiere instruirnos y bendecir al final con lo mejor.
"Desnudo Salí del vientre de mi madre, y desnudo volveré allá. Jehová dio y Jehová quitó, sea el nombre de Jehová bendito." Job 1:21
No te agarres de las bendiciones celosamente, sino de quien te las otorga. Y si estás en medio de una prueba o circunstancias como las de Job, muestra tu fe y Dios mostrará su misericordia y Poder.
"He aquí, tenemos por bienaventurados a los que sufren. Habéis oído de la paciencia de Job, y habéis visto el fin del Señor, que el Señor es muy misericordioso y compasivo." Santiago 5:11.
Tags: Prosperidad, pobreza, instrucción, misericordia.
Telma Céspedes.
Haz clic aquí para visitar la página de CVC La Voz
Si necesitas oración o consejería, CVC La Voz tiene personas preparados para recibir ayuda. CVC La Voz Radio Cristiana provee contenido dinámico y relevante diariamente para impactar vidas. Tenemos un grupo dedicado de consejeros listo para recibir su petición de oración, comentarios o preguntas.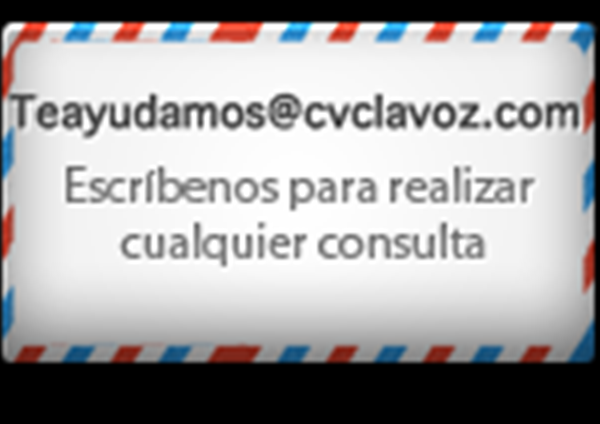 Recently on Conexión Vertical
Follow us on Facebook
Get Conexión Vertical devotionals directly to your News Feed.
Have something to say about this article? Leave your comment via Facebook below!
advertise with us
Example: "Gen 1:1" "John 3" "Moses" "trust"
Advanced Search
Listen to Your Favorite Pastors