Conexión Vertical - 30 de Julio

"La respuesta es no, pero te amo"
Pedís, y no recibís, porque pedís mal, para gastar en vuestros deleites. - Santiago 4:3
Días atrás festejábamos el día del padre, como cada año es un tiempo de familia, donde se aprovecha para dar honra, y agasajar a los que Dios ha puesto como cabeza de familia y sacerdote del hogar.
Cuando pensamos en paternidad, seguramente lo asociamos rápidamente con tres características: Protección, Corrección y Provisión.
Cuando el padre está en la casa, trae a los hijos una sensación de seguridad, de que todo está bien, cualquier problema que se presente, está papá para resolverlo. Por eso vemos que cuando el padre falta, ya sea porque ha fallecido o bien porque se encuentra ausente, hay una carencia en los hijos que los lleva a sentirse inseguros.
Provisión: Otra de las características del padre es la de proveer para el hogar, es necesario que el hombre cumpla esta función que es de vital importancia.
Corrección y Disciplina. También el padre es encargado de corregir y poner límites, o por lo menos se espera que lo haga, claro que esto también involucra a las madres. Es necesario tener un sano equilibrio en esto, porque es tan malo el exceso de limites como su falta, lo mismo podríamos decir para protección.
Ahora, si en lugar de hablar de un padre terrenal, hablamos de nuestro Padre celestial, que seguros podemos sentirnos sabiendo que en El encontramos protección, provisión y corrección.
Hablando de esta ultima y aunque a veces no nos guste, que importante es cuando un padre dice no.
Uno, humanamente tiende a querer satisfacer al máximo las necesidades de los hijos, en lo que piden, quieren o necesitan, sin embargo a veces necesitamos poner límites y decir no, lo mismo pasa con nuestro Dios, me imagino en su corazón de padre, queriendo responder cada oración pero a veces y por nuestro bien necesita decirnos que no.
Al momento nos sentimos frustrados, pero tal vez nos lleve tiempo, comprender que el tenia un plan mejor que el que yo había pedido.
¿Qué hacemos frente a los no del Señor? ¿Nos frustramos? ¿Nos entristecemos y pensamos esto no funciona?, ¿pensamos en dejar todo? Si aprendemos aceptar los no del Señor, quitándoles el aspecto negativo que generalmente le damos, realmente podremos comprender que El nos sorprende incluso más abundantemente de lo que nosotros esperamos.
Un no a tiempo, puede evitar muchas malas decisiones, ahorrarnos años de angustias, si Dios cierra un camino, puedes estar seguro que abrirá uno mejor aún donde no hay nada. Confía en El y pronto habrá un sí mucho más grande para tu vida.
Daniel Zangaro
Director RDS
Haz clic aquí para visitar la página de CVC La Voz
Si necesitas oración o consejería, CVC La Voz tiene personas preparados para recibir ayuda. CVC La Voz Radio Cristiana provee contenido dinámico y relevante diariamente para impactar vidas. Tenemos un grupo dedicado de consejeros listo para recibir su petición de oración, comentarios o preguntas.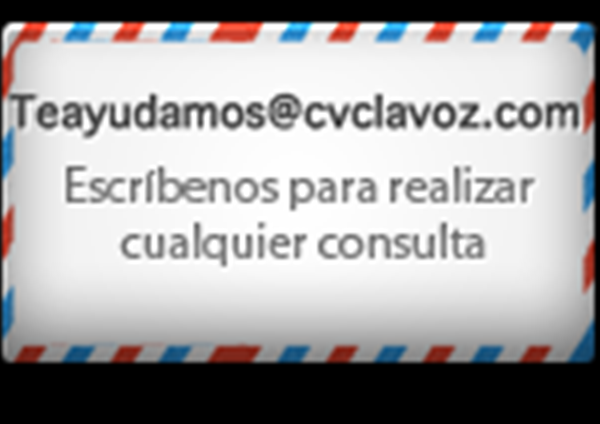 Recently on Conexión Vertical
Follow us on Facebook
Get Conexión Vertical devotionals directly to your News Feed.
Have something to say about this article? Leave your comment via Facebook below!
advertise with us
Example: "Gen 1:1" "John 3" "Moses" "trust"
Advanced Search
Listen to Your Favorite Pastors