Conexión Vertical - 7 de Mayo

UN CORAZON AGRADECIDO
"Bendice, alma mía, a Jehová, y bendiga todo mi ser su santo nombre. Bendice, alma mía, a Jehová, y no olvides ninguno de sus beneficios". Salmo 103:1-2
Mientras Jesús seguía camino a Jerusalén, llegó a la frontera entre Galilea y Samaria. Al entrar en una aldea, diez leprosos se quedaron a la distancia, gritando:
-¡Jesús! ¡Maestro! ¡Ten compasión de nosotros! Jesús los miró y dijo: – Vayan y preséntense a los sacerdotes. Y, mientras ellos iban, quedaron limpios de la lepra.
Uno de ellos, cuando vio que estaba sano, volvió a Jesús, y exclamó: "¡Alaben a Dios!". Y cayó al suelo, a los pies de Jesús, y le agradeció por lo que había hecho. Ese hombre era samaritano.
Jesús preguntó: "¿No sané a diez hombres? ¿Dónde están los otros nueve? ¿Ninguno volvió para darle gloria a Dios excepto este extranjero?". Y Jesús le dijo al hombre:"Levántate y sigue tu camino. Tu fe te ha sanado". Lucas 17:11-19
La actitud de este hombre debe ser imitada por cada uno de nosotros todos los días, porque Dios es bueno, su misericordia es nueva cada día y su amor es incondicional.
No permitamos que la ingratitud se adueñe de nuestros corazones, más al contrario que nuestras primeras y últimas palabras de cada jornada sean palabras de gratitud hacia nuestro Creador por lo que Él es y por todo lo que hace en nuestras vidas.
Agradezcamos a Dios cada mañana por un día más de vida, por nuestra salud, por nuestras familias, por nuestros trabajos y todo aquello que nos dio; y a pesar de estar pasando por alguna prueba en estos momentos, no dejemos de alabar y exaltar su nombre, porque sabemos que a los que amamos a Dios, todas las cosas nos ayudan a bien (Romanos 8:28) y que nada nos podrá separar de su amor (Romanos 8:35).
Cuando no hay un corazón agradecido, cerramos las puertas para no recibir bendición pero si al contrario somos agradecidos, descubrimos que nuestro corazón se llena de vida, fe y esperanza a pesar de la situación que estamos atravesando. CVCLAVOZ
Brisna Bustamante S.
Sub Coordinadora Call Center
El siguiente crédito, por obligación, es requerido para su uso por otras fuentes: Este artículo fue producido porRadio Cristiana CVCLAVOZ
Haz clic aquí para visitar la página de CVC La Voz
Si necesitas oración o consejería, CVC La Voz tiene personas preparados para recibir ayuda. CVC La Voz Radio Cristiana provee contenido dinámico y relevante diariamente para impactar vidas. Tenemos un grupo dedicado de consejeros listo para recibir su petición de oración, comentarios o preguntas.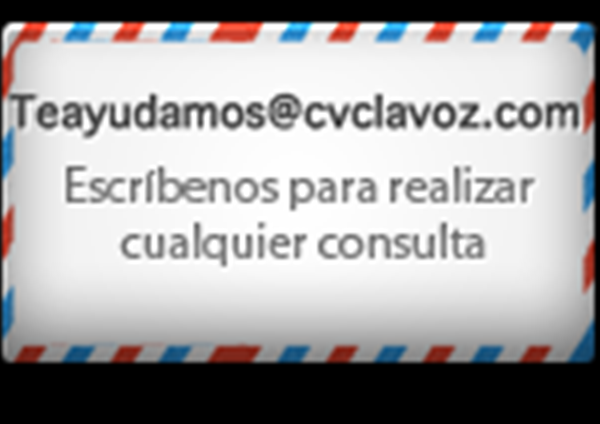 Recently on Conexión Vertical
Follow us on Facebook
Get Conexión Vertical devotionals directly to your News Feed.
Have something to say about this article? Leave your comment via Facebook below!
advertise with us
Example: "Gen 1:1" "John 3" "Moses" "trust"
Advanced Search
Listen to Your Favorite Pastors