Conexión Vertical - 5 de Septiembre


¿Por qué estás desanimado/a?
En un bazar de artículos usados se estableció un puesto que estaba rotulado "Armas Poderosas contra las personas", cuando una persona fue atraída hacia aquel módulo, el encargado y él tuvieron una conversación:
Cliente: ¿Cuáles son esas armas que tiene a la venta?
Encargado: Tengo ésta que es gigantesca y da la impresión de ser indestructible, se llama orgullo. Esta otra, que produce mucho humo contagioso que se esparce fácilmente y al contaminarte debes recibir un tratamiento complicado, se llama enojo. Esta de aquí, es muy popular por lo fácil de cargar, y esa es la mentira.
Después de haber dado a conocer cada arma, el encargado hizo una pausa, e inclinándose debajo de la mesa le comento: Existe una arma, es la más pequeña de todas y pasa desapercibida por muchos, pero es poderosísima.
A lo que el cliente contesto: ¿Cuál es esa arma?
Encargado: Es el DESANIMO, contestó con una sonrisa irónica.
Creo que todos hemos sido atacados con el arma del desanimo en diferentes circunstancias y cuando está herido parece que ya nada importa, no hay porqué seguir adelante, nos detiene en el camino y nos quita la fe y la esperanza dejándonos susceptibles y frágiles.
Parte del Salmo 42:5-6 dice"¿Por qué estoy desanimado? ¿Por qué está tan triste mi corazón?, sin duda hay un motivo para estar intranquilos y desanimados, pero prosigue el salmo diciendo: ¡Pondré mi esperanza en Dios! Nuevamente lo alabaré, ¡mi Salvador y mi Dios!", el antídoto es fe en Dios y la confianza plena en su providencia.
Haz un análisis interno y pregúntate ¿Por qué estoy desanimado/a? pero no con la actitud de dar una respuesta, sino, con el ánimo de recobrar fuerzas en Dios.
¡No permitas ser atacado con esta arma, sino lucha porque Dios está contigo!
"Pero cada día el Señor derrama su amor inagotable sobre mí, y todas las noches entono sus cánticos y oro a Dios, quien me da vida." Salmos42:8 NTV.

Soraida Fuentes
Haz clic aquí para visitar la página de CVC La Voz
Si necesitas oración o consejería, CVC La Voz tiene personas preparados para recibir ayuda. CVC La Voz Radio Cristiana provee contenido dinámico y relevante diariamente para impactar vidas. Tenemos un grupo dedicado de consejeros listo para recibir su petición de oración, comentarios o preguntas.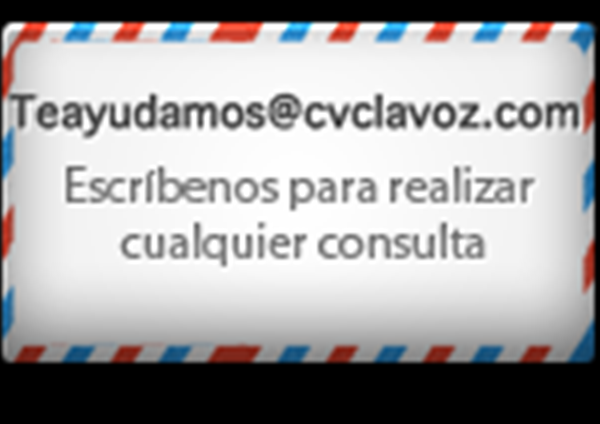 Recently on Conexión Vertical
Follow us on Facebook
Get Conexión Vertical devotionals directly to your News Feed.
Have something to say about this article? Leave your comment via Facebook below!
advertise with us
Example: "Gen 1:1" "John 3" "Moses" "trust"
Advanced Search
Listen to Your Favorite Pastors