Meaning Beyond Accomplishments
Now it is God who has made us for this very purpose and has given us the Spirit as a deposit, guaranteeing what is to come. - 2 Corinthians 5:5
Rod felt that his life had real meaning when he was an assembly line foreman for an automobile manufacturing plant. Sixteen people on his shift depended on him, and he felt that his work was significant. Without the hoods and trunk lids his team installed, the cars would be incomplete. He was confident that there were few men in the plant who could do his job as skillfully as he did. He knew that if he died suddenly his superiors, coworkers, and
family
would sorely miss him.
But Rod is now sixty-six. He's retired from the plant and someone just as competent as he was is running the crew. Rod realizes that he's no longer needed on the assembly line. What's more, Rod realizes that his family doesn't need him either. His children are grown and gone. He hears from them briefly on holidays. His wife is in poor health, but a home-care nurse tends to her needs three times a week. And he wonders if anybody will show up at his funeral or miss him when he's gone.
Someone older without a mission in life feels empty, and can eventually feel despondent. If this sounds like you, then you need to find another outlet for your gifts, your skills, your abilities . . . that will give you a sense of purpose. The stability and maturity of a senior adult is often preferred and needed. How can you be of help in your city, neighborhood, church or even abroad? Check your passions and see how and where you can continue to serve God.
"It is always in season for old men to learn." - Aeschylus ( 525-456 BC)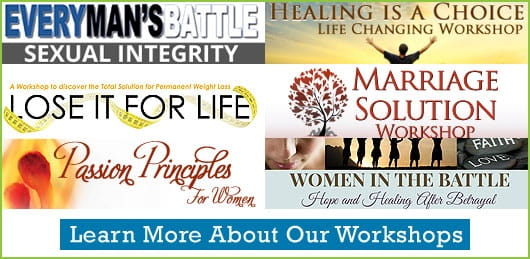 To purchase Devotionals or other New Life resources please click here
Taken from The Life Recovery Devotional: Thirty Meditations from Scripture for Each Step in Recovery by Stephen Arterburn and David Stoop. Copyright © 1991 by Stephen Arterburn and David Stoop. Used by permission of Tyndale House Publishers, Inc. All rights reserved.