5 Ways to Winterize the Soul: Protection from the Storms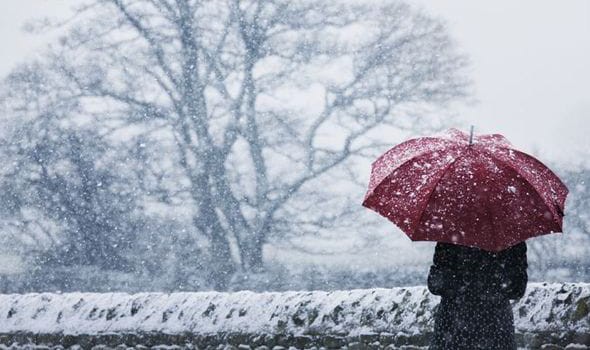 We breathed hard, cold air filling our lungs. My friends and I trudged on. Top of the mountain on a beautiful peak, we'd made it, climbing far and high. We'd sat for long moments soaking in the breathtaking view, but never counted on the weather patterns changing so quickly. Dark clouds rolled in fast; winds picked up: a clouded haze settled thick over the mountain. Clumps of snow and slippery ice which covered the rocks, moments before glistening under the sun, now became an obstacle course before us. We stumbled over the trail that seemed harder to see in dense patches of air. We called for help, yet no one answered. We felt strangely alone, inadequately prepared in the face of a big storm.
Thoughts of being lost forever on a lonely mountain top filled our minds. We prayed, hurried, struggling to see past the drenching rain that pelted our path. Finally hearing people below, we followed the sounds, climbing down to safer places.
So often in life, the storms seem to come on quickly, ominous and dark, changing our beautiful, scenic view to fierce conditions, wintry mixes, and stone cold reality. We can stumble and fall, we might lose our way. We call for help but no one seems to hear. The path feels uncertain.
Winter can sometimes remind us of the harsh realities of life.
The winter of illness.
The winter of struggle.
The winter of job loss.
The winter of waiting.
The winter of depression.
The winter of divorce.
The winter of death.
But we don't have to live subject to fierce winds and changing times, tossed about from here to there, surrounded in worry and fear. Just as protecting the things we own is important in the thick of winter, we can also safeguard our lives, our very souls, from the harsh conditions we may sometimes face.
5 Ways to Winterize the Soul:
Seal the leaks – Nothing lets in those cold blasts more than a leak or crack around the edges and crevices that should be sealed shut. Even the smallest of openings can make a brutal difference. Unsealed hearts. Leaky words. Cracked emotions. Unhealthy patterns flow from lives filled with dangerous holes.
Be watchful. Check for cracks. Fix them. Shut them. Seal them.
"Above all else, guard your heart, for everything you do flows from it." Proverbs 4:23
Keep connected to your power source – Ensuring you have a good battery in your car or sufficient energy in your home is crucial in blizzard conditions. A dead battery on a lonely road could be detrimental in frigid weather. Corrosion around the battery cables can stop the power flow, preventing you from moving forward. Losing electricity in the middle of winter can be dangerous.
Making sure we stay connected to God in our seasons of winter and waiting is so important. Seeking forgiveness when we know we've blown it, keeping short accounts, not letting resentments and anger linger.
Plug in. Stay aware. Spend time caring for what matters most to better weather yourself against the storms of life.
"But he said to me, "My grace is sufficient for you, for my power is made perfect in weakness." Therefore I will boast all the more gladly of my weaknesses, so that the power of Christ may rest upon me." 2 Corinthians 12:9
Remove what is harmful – Sometimes what causes the most damage during winter storms are the dead branches and limbs hanging all around us. They break easily under the weight of snow, ice, or strong winds, and fall, crashing down on what we're seeking so hard to keep safe. The best way to prevent this is to keep what is "dead" cleared away from what is "life."
There's much in the world around us that seeks to tear down rather than build up. Words meant to destroy, actions meant to harm, reminders from a life that was dead, not intended for the life that is now set free.
Clear away what is harmful – seeking instead to protect and fill your life with what brings peace and wholeness.
"So if the Son sets you free, you will be free indeed." John 8:36
Beware of dangerous conditions – Dangerous roadways with slippery ice and blinding blizzard conditions are not the place to tread during the fiercest of storms. God gives us discernment to steer clear of danger.
Tune in and listen to His Spirit leading. Don't venture out where it is not safe. Don't falsely assume that you somehow know better and assume you're more in control than you really are.
Steer clear of temptation. Follow the warnings He sets in your spirit and learn from the wisdom of those who have gone before you.
"Look carefully then how you walk, not as unwise but as wise, making the best use of the time, because the days are evil. Therefore do not be foolish, but understand what the will of the Lord is." Ephesians 5:15-17
Find refuge and safety – A warm blanket and thick, fuzzy coat can only offer so much protection from cold and harsh conditions. In the midst of wintry elements, lingering outside the warm confines of safety, one may be quickly overcome by chilling temperatures.
Know where to run. Know the One who is Refuge and Safety. Don't seek protection from other things that will not offer lasting security. Don't stay out in the cold.
God alone offers us refuge of soul from the fiercest of life's storms. He is the only place where true safety can be found. He covers, He protects, He keeps safe, He holds strong.
Winds can howl. Storms can blow. Snow can fall, covering us with a thick deep to trudge through. Ice can freeze, shadowing life with slippery slopes of uncertainty.
But He is still certain.
He is still safe.
He is still our Refuge in the storm.
"God is our refuge and strength, a very present help in trouble." Psalm 46:1
One thing is true - if there was never any winter, if there were never any storms, we would never be able to fully see all that God is. We wouldn't know Him as Refuge, we wouldn't know His deep grace, we wouldn't know His great protection, or the safety of His embrace.
Winterizing our souls doesn't mean the storms won't happen, they will come through all seasons of life. But it does mean that we may be better equipped and prepared for whatever comes our way, trusting we are held with the sure grace and powerful strength of our Lord.
The same God of spring rains is also the God over winter. He will not allow anything in our lives that doesn't first pass by Him. And He is incredibly able to bring new life and good from even the most difficult of storms. In it all – He is our safe place, our haven, our protection.
There's peace there.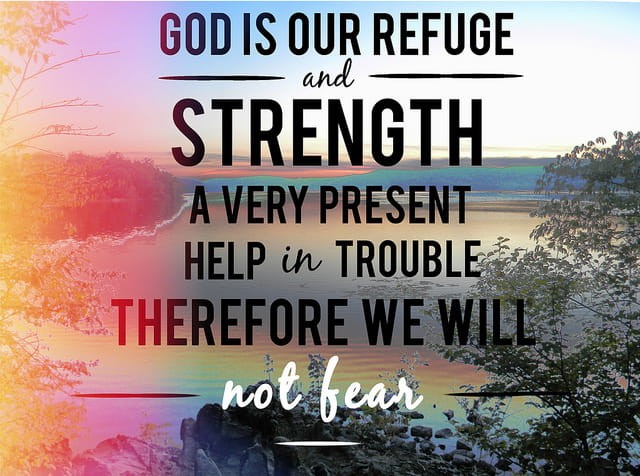 (Photo source courtesy of Flickr Photo Share and CDN images)
Debbie McDaniel is a writer, pastor's wife, mom to three amazing kids (and a lot of pets). Join her each morning on Fresh Day Ahead's facebook page, DebbieWebbMcDaniel, for daily encouragement in living strong, free, hope-filled lives. Find her also at Twitter.
---