What Parents of Special Needs Kids Want the World to Know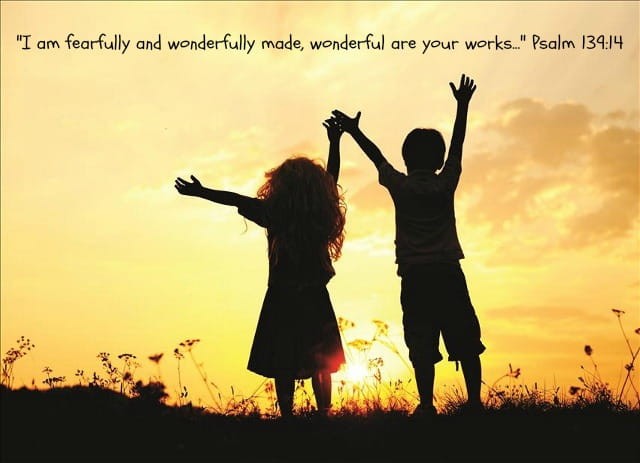 Let's face it. Some days, parenting is just tough - for any of us. But parents of kids with special needs face not only the normal day to day challenges that we all work through, they tackle different challenges as well. They strive to overcome new and constant hurdles along the way. Though there are many days that bring great joy, raising special needs kids can add an extra layer of complexity to the parenting journey.
Though specific guidelines defining "special needs" varies by state – most classify those with special needs under the umbrella of a vast degree of scenarios. One description states that children with special needs may have "mild learning disabilities or profound cognitive impairment; food allergies or terminal illness; developmental delays that catch up quickly or remain entrenched; occasional panic attacks or serious psychiatric problems."
There are many blessings and there are many challenges. Through time, life may become established routine – but they live with a different normal that most of us cannot fully understand – it becomes their new normal. Although every special needs child is different and every family is unique, there are some definite common bonds and concerns that link these parents together. Parents of children with special needs are often more flexible, compassionate, and resilient than other parents. They have to be. They've learned to be.
I'm certainly no expert, but like many families, we've faced a few unique scenarios in parenting our 3 treasures from God. For help with this post, I asked a few parents who deeply understand the incredible challenges of raising a child with special needs. Thank you to my dear friends for your willingness to openly share your hearts, lives, and wisdom. Your families – and your children - continue to make a lasting difference in this world.
What Parents of Special Needs Kids Want the World to Know - 10 Things:
1. We know the pain of "loss." "Parents of special needs children are not "special," most of us came to this place not by a choice of our own. When people say, "God must have known that you could handle having a special child…I don't think I could have." That is not a comfort to us. You learn to accept what you've been given as a "gift from God" but it doesn't mean that we don't still grieve what "could have been. It's hard to watch a 2 yr. old begin to learn the things our 6 yr. old could not do. We so wish we could one day see him graduate from school, get married, find a great job – but it often feels so unattainable. There is a deep 'letting go' that begins to come into life – as you move forward and God begins to heal the pain, but it never makes the process easy."
2. We love it when people reach out to our kids. "Just like any parent, we want others to acknowledge our special child. Instead of staring, keeping a safe distance, or walking away, it helps when we see others just kindly smile. Special needs children are such a blessing. You can talk to them, even if they don't talk back. Nothing touches a parent's heart more than when others express love and concern for our children. It brings great joy when the neighbor kids show up on our doorstep because they want our son to go hang out with them – because they actually think he's a really neat kid. He is!"
3. Sometimes we are tired. "Being a special needs parent is a tiring job. There are many sleepless nights and more doctors appointments than one can count. If we aren't meeting all of the social obligations that some expect, we ask for kindness in letting us off the hook. We are often doing the best that we can just to keep our heads above water. Not only are we grateful for grace being extended, any help along the way is truly appreciated as well."
4. Sometimes we need help. "If you see a mom struggling, consider offering a helping hand, not a sneer or a dirty look. It means more than you could ever know to have someone kindly extend help. Just the simple things mean so much - taking a meal, sending an encouraging note, offering childcare for a parents' night out, helping with housework, running an errand, asking if there's anything you can pick up at the grocery store, and above all else, praying. No act of service or kindness is too small. Often what requires little effort on your part will have a big effect on the recipient of your kindness."
5. Sometimes we feel judged. "As parents of these kids, though it may not be another's true intention, we sometimes feel so judged. The stares, the pointing of fingers, the whispers about our scenario…we long for acceptance as parents, as well as for our kids. We are truly doing the best we can. There may be a reason for the melt downs, one that others may not understand. And believe me, if we could control it, we would! We've had to process through many emotions, and struggle through guilt, "What did we do wrong? What should we have done differently?" We've asked ourselves all of the health questions. But some things in life are just out of our control, no matter what we do, and how hard we've tried."
6. Sometimes we feel lonely. "Families like us often find ourselves isolated; and unfortunately the divorce rate is particularly higher for couples with special needs children. Friendships enrich our lives, that is true for all of our families and special kids as well. But sometimes I feel like an outsider. We try to host people in our home frequently, but we are much less frequently hosted in other people's homes. Perhaps people feel unsure about having someone different in their homes. Perhaps life is just too busy sometimes. But it means so much to have families take an active interest in our lives."
7. Sometimes we feel pain from hurtful words. We are human. We are parents. "The words like 'retarded,' 'short bus,' as well as others, seem uncaring, disrespectful, and heartless. Add to those thoughts the fact that you may be referring to our innocent child, it just hurts. Hopefully we can teach all of our kids, the way to be kind and reach out lovingly by our own positive words, affirmation, and examples."
8. Sometimes we feel fear. We have to ask ourselves the tough questions. What if we weren't here anymore? Who would take care of our special child? Sometimes I've felt the fear of what if I forget a medicine, forget a treatment, miss a symptom? I've woken up at night – feeling afraid – I run to check on him. I've gone to sleep at the bedside of my child – watching him breathe – making sure he was still O.K. I've prayed that God would protect my child from cruel words, from unkind people. I know I can't be with him all of the time and it makes me feel afraid, though I long to have some time away to feel refreshed. It's draining – it's hard to feel afraid for those we love so dearly. God is continuing to help me learn to trust Him for the care and protection over my child."
9. We don't want you to feel afraid of us. "My child may look differently, act differently, talk differently – but he is a wonderful little person to take the time to know. You don't have to be afraid of him and please don't be afraid to ask about the disability. If it's been a hard day, please understand if I don't say much. But, we will not be offended if you ask, in fact, our child may tell you all about it himself. Some special needs kids have become quite the experts. Kindly remember, my child's condition is not contagious."
10. We have learned to see things through God's eyes. "In the eyes of the world, something is wrong with my son, some may say he is just not "normal." But through this, I have learned so deeply, how God's love for us is unconditional. It's not about what my child does or doesn't do. I love him - just the way he is. I am convinced that often our special needs kids have deep spiritual encounters. Sometimes I believe that they have had a glimpses of heaven, of angels, that most of us will never have here on earth. That not only challenges me but makes me thank God so much for His love and care over us."
"For you formed my inward parts; you knitted me together in my mother's womb. I praise you, for I am fearfully and wonderfully made. Wonderful are your works; my soul knows it very well." Ps. 139:13-14
(Photo image via Shutterstock)
Debbie McDaniel is a writer, pastor's wife, mom to three amazing kids (and a lot of pets). Join her each morning on Fresh Day Ahead's facebook page, DebbieWebbMcDaniel, for daily encouragement in living strong, free, hope-filled lives.
Find her also at http://www.freshdayahead.com and Twitter.
---