Top Tips for Running Single Parent Program In Churches:
With 15 million single mothers in the United States today, raising approximately 25 million children, it is important for the body of Christ to understand the best practices to start, grow, or improve a single mom's program within church. There are several things to consider. Here are just a few:
Suggested meeting times for single moms ministries are always on the weekend (Friday night, Saturday, or Sunday night) and usually twice per month. More means your volunteers get worn out. Less means you may not get the same relationship-building. Wednesday night and Sunday morning groups will traditionally have less attendance.
Logistics. Always provide a meal, childcare, and start and end on time. Providing a meal meets a practical need for a mom who may be financially struggling. It further eliminates a barrier that would prevent her from regularly attending the group. Additionally, having a single mom's Bible study without having childcare is like having a potluck with no food! You simply cannot do it. Starting and ending on time is important for a few reasons. First, single moms are working two jobs, balancing homework and carpool, and simply exhausted. Honoring the start and end time may be important for her to continue to come regularly.
Recruit, train, and empower volunteers. They want to serve. NEVER TELL ANYONE NO in regards to volunteering. Volunteers are the backbone to most of our churches, communities, and ministries. We need them. Use them to the fullest. Make sure to diversify your volunteer base – race, age, etc. It helps promote diversity within your group. Give single moms something to do. It will keep them coming back out of obligation, at least, at first. It also helps to ease discomfort for a shy attendee.
Consider what you are teaching. 2 out of 3 single moms unchurched. Some of them aren't in a place where they can emotionally or spiritually handle an in-depth teaching on Revelation. Now, before I get 100 emails indicating how important God's Word is, let me just say, "I agree. I 100% agree." However, when a single mom has been far off the path, maybe beat herself up emotionally, or has had a series of events that have left her traumatized, insecure, and unsure of God's love for her, it's important to consider the content of the single mom's ministry teaching. Keep it relevant and short. Single parents topics include: Parenting, Finances and Spiritual health. (Parenting Teens, Parenting through Difficulties, Money Management & Budgeting, Spiritual, Emotional, and Physical health)
Utilize social media. Be active. Be relevant. Facebook, Twitter, Instagram, FB Groups & Pages, Pinterest, Texts, Email database
Have fun and be open to change. Switch it up! Be fun. You don't have to cover 18 points in one meeting. Allow the Holy Spirit to be your guide. Do Scavenger Hunts. Do "field day" games. Just enjoy the ministry. You may be called to launch your program, but not lead it. Be prepared for those types of changes to.
This isn't the time to share your story! Leaders are there to facilitate and listen and give Godly advice, when called upon. Don't fall into the trap of talking about what you did, what happened to you, etc. It's off-putting. These parents need to see Jesus not us! Our stories are used in bits & pieces to exemplify God's faithfulness.
Relationship development comes before ministry. Get to know the parents. Overzealous teaching on everything a parent is doing wrong shuts them down. As the relationship develops, the parent becomes more open to hear from you. It is very hard to give advice, encouragement, and correction, if you've not taken the time to know who they are.
Be open to change. Maybe you've always had your single moms support group on a Sunday morning. Maybe that was convenient for you or for your church, as they were already hosting childcare at that time. Consider changing things up. Consider moving dates, times, days. Consider changing the length of your meeting, the teachers, the volunteers. Add something new. Growing ministries are the ones that keep things fresh and new. You don't have to do things "the way you've always done them." Allow God to give you big vision and fresh ideas. His spirit changes lives. Always be open to change.
Plan a single parent event. Events create excitement. They reach the lost. They get the backslidden back in the doors. Events can be as varied as your imagination will allow. Events can evolve around a holiday or a season of your church. They can be small or large, local, regional, or national. Get the word out. Create an I-have-to-be-there attitude. Do it well! Plan for a place to disciple them afterwards. Events come after launch of event. Christmas parties, Easter outreaches, Night of Praise, Breakfast, Conferences, etc. Be creative. But you MUST have somewhere to plug them in before you have the event.
Jennifer Maggio is a national author and speaker, mom to three, wife of Jeff, and CEO/Founder of The Life of a Single Mom Ministries. The Life of a Single Mom Ministries serves over 71,000 single mothers each year and has worked with over 1500 churches to start, improve, or grow their single mom's ministry. Visit www.thelifeofasinglemom.com for more information.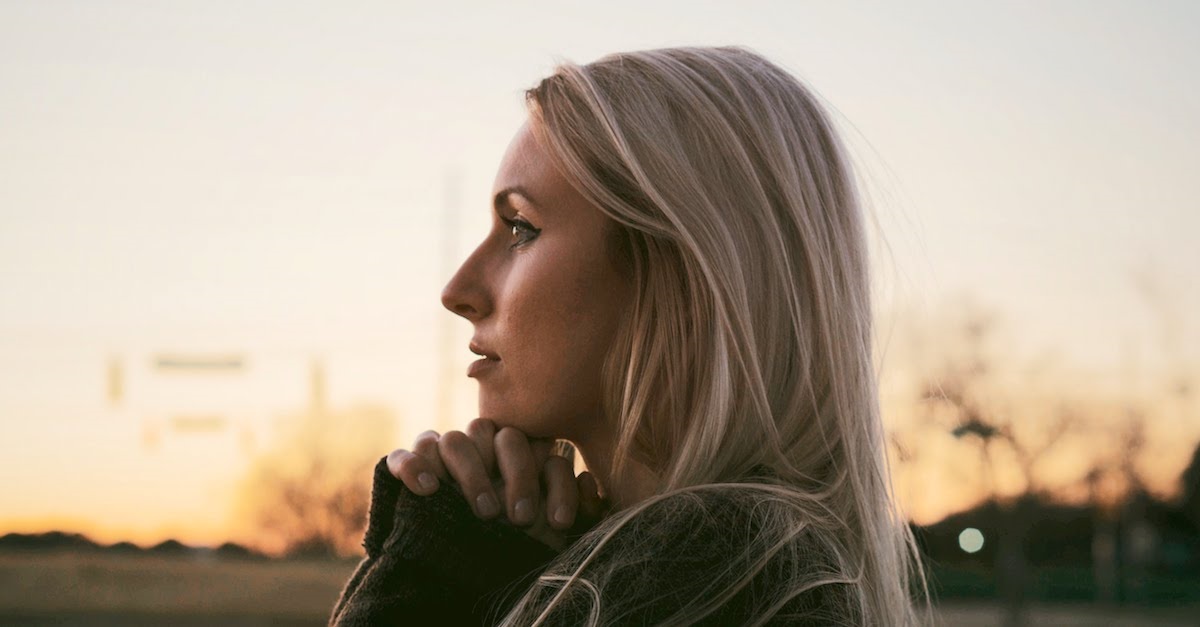 How did I wind up here? What if I can't do this whole parenting thing right? What about my future? The future of my children? How can I do this alone? These are just a few of the questions that single moms may ask themselves. It's in the midst of these questions that finding courage seems impossible. In fact, fear is much easier to find, isn't it?
Fear has a way of crippling us – taking life from us. It is a gradual suffocation of courage that we normally hide well. We mask. We smile. And yet, behind closed doors, we cry and tremble and worry. Fear immobilizes, subtracts, withers, crushes, and shatters. It grips our soul and snatches every dream. What once was the joy of the Lord somehow becomes replaced with anger and hopelessness. Fear encourages us to give up and accept the misery of existence versus the excitement of a God-led pursuit. And fear, often, rears its ugly head in the midst of transition.
Many Christians are struggling with fear and allowing it to take our voice and strangle us – secretly and slowly. It is especially true of single mothers who likely never expected to be where you are, regardless of the journey. But there is good news for us today. We can overcome fear and find courage.
In order to battle well, we have to be fearless. We have to be filled with courage. To parent those precious babies, to be the best employee you can be, to manage your money well, or to strengthen valuable friendships (and more) we must be free of fear. Our Father in Heaven paid for us to have an abundant life, free from fear and worry and anxiety. There are three things that we can do that will allows us to master fear and move into the freedom Christ paid for us to have with great courage.
Acknowledge what fear is. If fear didn't come from the Lord, then who gave it to us? As Christians, we must understand that fear was given to us by Satan as a mere tactic to keep us distracted and off course for the plans the Lord has for us. We must understand it for what is, then realize we have the authority to dispel fear with the power of Christ's shed blood.
For God has not given us a spirit of fear and timidity, but of power, love, and  sound mind. 1 Timothy 1:7
Seek God until he takes away our fears. Courage comes from God. Keep pursuing freedom from fear, even when everything around you seems scary and hopeless and endless. Keep pressing in for courage during prayer. Keep asking God to deliver you from the fear that is being forced upon you.
Keep on asking and you will receive what you ask for. Keep on seeking and you will find. Keep on knocking and the door will be opened to you. For everyone who asks, receives. Everyone who seeks, finds. And to everyone who knocks, the door will open. Matthew 7:7-8
Speak truth. Speak truth over your fear, even when you don't feel like, even when it seems impossible, and even when it's the hardest thing you've ever done. When Moses died, I am sure that Joshua was afraid of what God was now calling him to do in the book of Joshua. I am sure he had no idea of how he would lead the Israelites. He never expected to be in that situation. Do you find yourself in an unexpected situation today? Are you fearful of your future? Your kids choices? Your finances? Your singleness? God's word promises you victory, authority, and strength.
No one will be able to stand against you as long as you live. For I will be with you as I was with Moses. I will not fail you or abandon you. Joshua 1:5
Take a step forward. Make the decision today to overcome your fears. It may not happen overnight, but resolve it today. Let a friend know about the struggle for accountability. Choose boldness. Choose courage. Choose life, today.
Don't clamor in a corner like one with no hope. You are a daughter of the King of Kings. You are more than a conqueror in Christ. That challenge, that thing you are facing, is not bigger than your God. He will never leave you. When fear comes for you, don't retreat and allow it to strangle you. Get ready for war. Wage war against the evil one who has attempted to lie to you and steal the joy God has paid for you to have. Take authority and stand against it.
Points to Ponder:
What is your number one fear today?
How much time each day do you think you spend thinking about that fear? How much does that equate to in a year?
What are some practical ways you can divert your attention from that fear and focus on something positive instead?
List 4 truths from the Bible that explain who God says you are. What does he say about your future? What Scriptures can you lean on during your time of fear?
Write a prayer that explains to God what you are afraid of and why. Ask him to take away that fear. 
Jennifer Maggio is a national author and speaker, mom to three, wife of Jeff, and CEO/Founder of The Life of a Single Mom Ministries. She is chauffeur, chief dishwasher, carpool queen, and duct tape aficionado. But more importantly, she is passionate about teaching women how to find complete freedom in Christ. For more information, visit www.jennifermaggio.com. 
Photo courtesy: Unsplash.com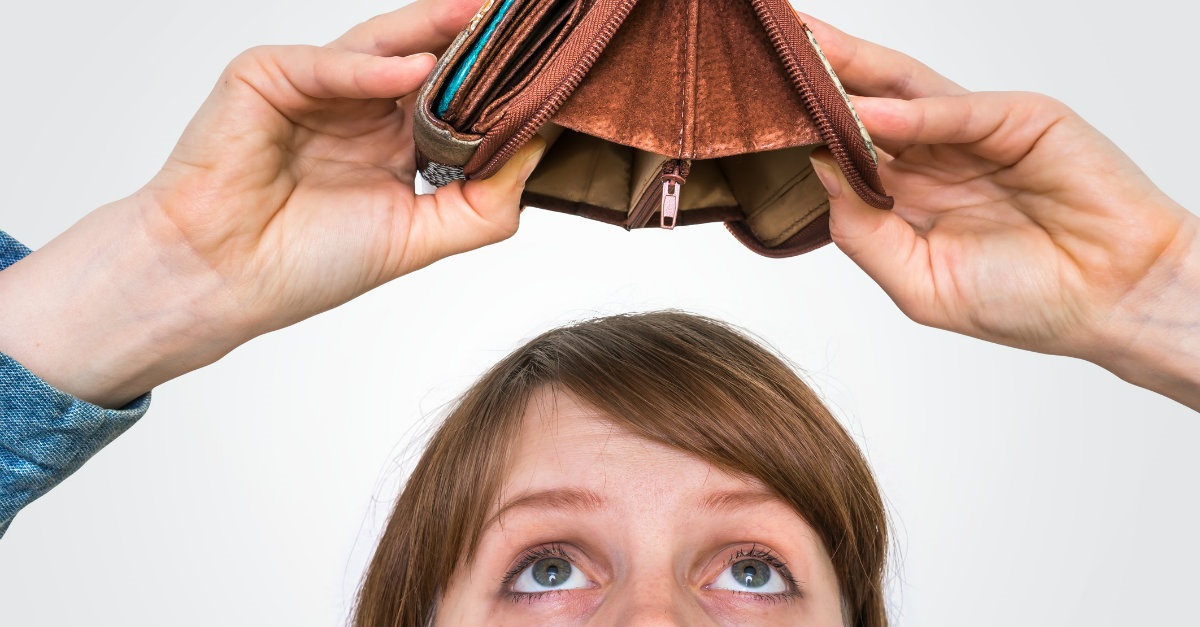 Well, the holiday season is approaching sooner that we'd like to think. Kids are navigating a new school year and believe it or not, the end of 2018 is fast-approaching. What many of us are left with are approaching New Year's Resolutions and the hopes that 2019 will be our best year ever. And many of those hopes may involve our finances. As with any goal, financial improvement is going to come with a little work, so we've put together some of our hottest tips for single moms who are looking to make some changes in their finances.
Take a look at your credit report. Many of us know that our credit report is important, but did you know it can be used not only for mortgages and car loans, but future employment, credit card rates, and terms on insurance policies? Our credit is important, but often the busyness of life prevents us from keeping up with what our report says. Perhaps you've had a set-back with your credit due to some poor decisions or a divorce or medical issue and it is overwhelming to even look at it. Order a free credit report online and begin somewhere. There may be errors on the report that, once rectified, can immediately boost your score. There are also ways to begin the discussions with old creditors on payment arrangements or reduced payoffs.
Create a budget and stick to it. When we attempt to lose weight, what do we do? We watch what we eat and exercise. It's pretty simple, right? The problem with many of us is that we get excited for about 32 seconds, then the real work begins! The same is true for your budget. Once you've created a budget on what you can spend and what you owe, stick to it!
Save. Save. Save. There are hundreds of ways to save. Consider couponing, skipping the local coffee shop, or the daily work lunch out – just to name a few.  Even putting a small amount of money away each pay period can bring a huge sense of satisfaction and comfort.
Plan for Christmas now. Christmas may seem like light years away, but it will be upon us before we know it. And many lose the joy of the Christmas season, because we've stressed ourselves out about what we'll buy and how we'll pay for it. Let's begin now with a small Christmas budget that can be used this coming season and alleviate that stress early.
Jennifer Maggio is a national author and speaker, mom to three, wife of Jeff, and CEO/Founder of The Life of a Single Mom Ministries. She is chauffeur, chief dishwasher, carpool queen, and duct tape aficionado. But more importantly, she is passionate about teaching women how to find complete freedom in Christ. For more information, visit www.jennifermaggio.com. 
Photo courtesy: ©Thinkstock/andriano_cz