Life can throw us some unbelievable twists and turns, can't it? I have never sat with a group of women over coffee who said, "Life has turned out exactly how I expected it to!" We are thrown curveballs, left and right, that we are often unprepared for, including unspeakable hurts and disappointments. Whether it be a painful divorce, the death of a loved one, abuse, addiction, enduring an unfavorable health report, betrayal, or a number of other things, finding healing from hurts can be a long, lonely road.
Of course there is a spiritual journey to finding healing and prayer, Bible reading, godly council, and church attendance are all part of that. But I wanted to give some practical things that can be used to find healing from hurt, disappointment, offense, or abuse.
Read a good book. This is a simple task. Yet, book reading is a dying art that we don't take the time to do anymore. Avoid the television and over-saturation of social media. Instead, use your down time to dive into a good book. It's calming, relaxing, and a way to improve things about your life. The experience of holding a book and embracing a few moments alone can be life-changing.
Turn your cell phone off for one hour each day. Yes, I do mean completely off. Unplug from everything. We must be able to embrace the quiet and still and calm. We have become a culture of too busy, too quick, too impatient. And unfortunately, the modern conveniences of a cell phone can be bridled with text messages, emails, missed calls, and distractions that only further overwhelm you and prohibit you from focusing on self-care.
Start a blog, vlog, or personal journal. Sharing your personal journey, if only with yourself, is quite therapeutic. It also allows you the great gift of reviewing your life over the course of weeks, months, and years. It allows you to become thankful what you have, where you've been, and what you've learned.
Seek counseling. All of us need a professional from time to time. This can be done through a licensed counselor or through a life coach or seasoned lay counselor at your local church or community center. Sometimes, simply sharing the journey and getting advice is just what you need to spark your journey to healing.
Have a one-hour meeting with a friend each week. Simply go for coffee and a girl chat. You don't have to focus on your problems or solutions or even the past. Simply sit and enjoy some girl time. Focus on how they are doing, what their hopes and dreams are, etc. It gives you a brief time to not focus on your own problems. Plus, we are all better together.
Leave your house regularly. Again, this seems like a simple one, but when we are going through a trauma or overcoming an obstacle, we tend to want to retreat and isolate. Do not allow yourself to do so! Moms, we must get out of the house, especially new moms. Find a group to belong to. Research playdates possibilities in your area. Do something that forces you to get up, get dressed, and mingle with other adults.
Write a daily affirmation. Each day, find one thing about yourself that you like, are proud of, etc. When you are down, go back and read your affirmations.
Serve someone else. Who are you serving? Volunteerism is a way to see others' problems. It can be a friend, sister, or total stranger. Serve someone. This is a great practice to show your children, even from an early age. Giving to others is a great way to enhance our community and increase our own sense of well-being.
Jennifer Maggio is founder of The Life of a Single Mom Ministries (TLSM).
TLSM is a national organization headquartered in Baton Rouge, Louisiana that focuses on seeing no single mom walk alone. The organization serves more than 71,000 single mothers annually from around the United States through their support group network, outreach event, educational classes, online communities, and more. For more information, visit www.thelifeofasinglemom.com.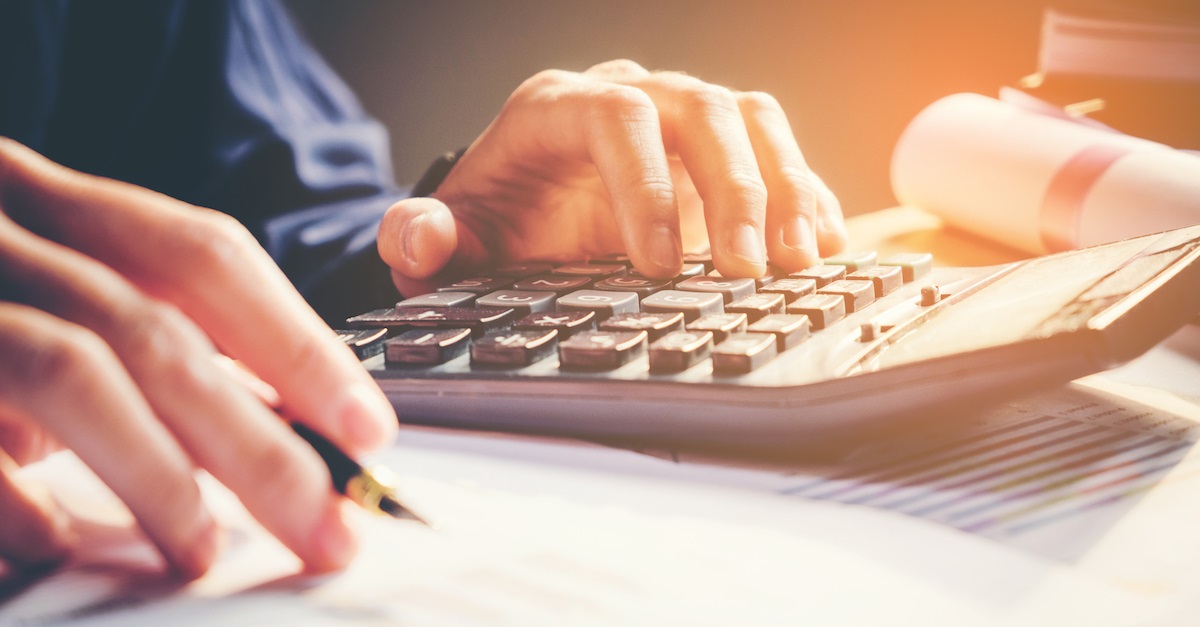 There are several reasons why managing our money appropriately is very important as a believer. Here are just a few:
Money stresses us out. It causes many tears. Stressed parents don't parent well. It affects your friendships, your job performance, and your parenting. When we don't have a plan in place and we don't our finances in order, we stay up at night. We worry. We fret. And that translates into many other areas of our lives. It doesn't parlay into a good witness for others, when we are always stressed out. 
Jesus died for our salvation, and he died that we may be set free. That freedom is intended for our spiritual lives, of course. And no, I'm not preaching some prosperity gospel that Jesus wants to pad your banking account. But money can absolutely be bondage for us that can cause us to be enslaved to our thought process or poor decisions. Poor money management can be a culprit in addiction. As Christians, we want freedom in all areas, so that we may be a living example of who Christ is living through us. Make no mistake. I'm not talking about some frivolous pursuit to secure worldly riches. I simply mean having the freedom to know that our financial situation isn't a hindrance in our faith walk.
We want to leave our children a legacy. Proverbs 13:22 says Good people leave an inheritance to their grandchildren. Did you notice it doesn't even say children, rather grandchildren? What an important word for us! We are to be good stewards of that which the Lord has given us in hopes of leaving something behind for our children and their children.
Wisdom. Proverbs 24:3 says A house is built by wisdom and becomes strong with good sense. Healthy money management leads to freedom.
If you are a single person, you want to move into a new relationship healthy. As a single person, it's important to have healthy money management, so that you aren't prompted to marry, simply to make things easier on you financially. It is easier not to jump into a new relationship out of sheer financial desperation, when you've taken good care of that which has been entrusted to you. 
Jennifer Maggio is a national author and speaker, mom to three, wife of Jeff, and CEO/Founder of The Life of a Single Mom Ministries. She is chauffeur, chief dishwasher, carpool queen, and duct tape aficionado. But more importantly, she is passionate about teaching women how to find complete freedom in Christ. For more information, visit www.jennifermaggio.com. 
Photo courtesy: ©Thinkstock/SARINYAPINNGAM
I love what I get the God-given opportunity to do. I love being a mom of three very different children. I love being a wife, a friend, and a co-worker. I love working with churches, pastors, and anyone who has a heart to serve single mothers and their families. However, there have been too many times to count over the last several years, where I worked myself into complete exhaustion and burn-out. I would find myself short-tempered, rude, bitter, and angry and unwilling to share why.
Whether we answer to wife, mom, student, employee, pastor, or a hundred other roles, a common theme among us is wondering if we are making a difference in our world and how we can keep pushing through. And I'm convinced this is most true of women. Too many of us are burnt out, exhausted, and tired, and we fear if we do something about it or tell others we will be perceived as weak, less than, or imperfect.
Even with the grace-giving hand of God so abundantly blessing our ministry work, our marriage, or our children, there is still that little voice inside us that can ask, "Am I making a difference? Should I be doing this? How can I go on when the needs of those around me are so great?"
Why am I so exhausted? Why do I sometimes struggle to push through? Why do I feel so overwhelmed in ministry?
It was only when I was near drowning in my exhaustion and sought God through my desperation that he revealed some revelations that I'd like to share with you:
1. Know your role.
When we understand that our role in life is not to be everything to everyone, we then understand that we do not have to fix the world or our kids or our coworkers. We are not in the business of fixing others. We are in the business of pointing people to the God who can. Our role in life is to continue to direct people to the Lord Jesus as their source of strength, courage, patience, and prayer answerer – not for us to be those things.
2. Rest.
In the early years of ministry, this was the hardest. Anyone who knows me, personally, knows that I am driven, hard-working, and passionate. Single moms' ministry keeps me up at night. The desire to see my children succeed burns within me. Making sure my job at work is done efficiently is also important to me. And there is much work to be done in all those areas. But we must rest. We must take time to simply sleep, sit on the sofa with nothing to do, and do nothing. It is vital to our effectiveness in relationships.
3. Set boundaries.
Whatever the boundaries are, stick to them. If you know that between 5pm-7pm, you have a sit-down meal with family at the dinner table, then don't accept phone calls during that time. If you have decided that one Saturday a month will be used for a date night with your spouse, protect that. When we set boundaries in our lives, it tells those we work with at our jobs, our girlfriends, and our ministries that we value our rest enough to protect it. It is important that you find boundaries that work for you and your family and understand that for your own health, you need to stick to them.
4. Stay spiritually healthy.
You cannot give when you do not receive. Stay in God's word. Stay in prayer. Continue with regular church attendance. Pray without ceasing. All the things that have contributed to your Christian journey with the Lord are the things that will sustain that journey as you become an encouragement to others.
5. Accountability is healthy.
Your life should be structured in such a way that you are accountable to others in your life - your pastor, spouse, ministry leader, a mentor, etc. They see things that we sometimes can't when we are knee-deep in midst of life. They offer perspective. They help to keep us safe.
6. Sabbaticals are important.
Know when it is time for an extended rest. It isn't always possible to do so immediately, but for some, it may be intentionally taking a 5- to 7-day rest from social media, work, and ministry responsibilities. For me, I have always taken extended time off work during the summer, when my kids are home from school. Whatever that looks like for you, do it, when needed. This allows for a time of refreshing, extended family time, and perspective.
Jennifer Maggio is an award-winning author and founder of The LIfe of a Single Mom Ministries. Through her own mistakes, Maggio is passionate about sharing her journey with other single parents to encourage and equip them, teaching them to embrace the love of Christ. She believes the body of Christ can make a significant impact in the lives of single parent families. For more information, visit www.thelifeofasinglemom.com.