Strength in the Midst of Your Biggest Battles
Jennifer Maggio

Jennifer Maggio is a mom to three, wife to Jeff, and founder of the national nonprofit, The Life of a Single Mom Ministries. She is author to four books, including The Church and the Single…

More

2020

Jul 01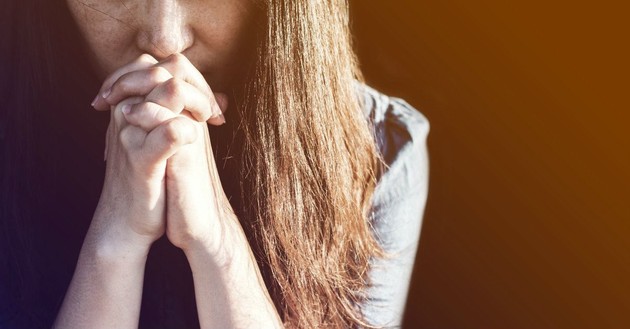 On July 16, 2016, I watched 1,000 single moms fill the altar at the National Single Moms Conference. I watched them cry and dance and pour their heart out to God as they experienced his presence. I stood in awe of what God had just done. You see, I had dreamed for almost a decade about a national single mom's conference and what that would mean in their life, what hope it could potentially give. God did something special in their hearts and lives that weekend, and I am forever grateful. And after it was all over, I just cried. All the tears I had held for the months and years before the conference were released…and I just cried in gratitude. You know, I wish I could tell you that I just woke up one morning, decided to host a conference, and everyone just happened to show up, but that is not at all how the conference happened.
It wasn't easy planning the event. And it wasn't easy experiencing all the things that had happened, years earlier, that gave me the heart for single moms that motivated me to host it.
It wasn't easy surviving 9-years of sexual assault, severe beatings, an alcoholic father, homelessness, malnourishment, and a myriad of other challenges as a single mom.
And my tomorrow won't be easy either, as I beat my chest in meetings, behind closed doors, for single moms, in hopes that someone will know how much they need to be served. But you know what? Tomorrow won't be easy for you either. Your challenges in your life, your job, your children, your finances, relationships, etc., aren't easy. Life is a battle. My greatest desire for the women of God is that we learn how to battle well. We learn how to move from strength to strength and glory to glory.
How do you have the strength to move on? How do you have the strength to parent alone for sometimes as much as 20 years? How do you have the strength to step out in faith in any area?
Strength isn't about your battle today. It's more about what you do while you're there.
Strength is quiet, yet mighty. Strength is the ability to let the past go and forgive. Strength is not responding when they lie or gossip about you. Strength is about praising despite the problem…. worshipping despite the worry….. and being faithful despite the fear. Strength is faith. It is Jesus manifested. I've learned some things about strength through the years, and I hope these things will help you, as you battle in your own lives: The first one is this:
1. Strength is about pushing through when everything else inside you says quit.
For example, four years ago, my son was 17-years-old. He had slowly, over the course of several years, become angrier and angrier, with life, with me, with seemingly everything. He was punching holes in his wall, missing curfew, and failing classes. I prayed, I sought counseling, I fasted, I attended church every time the door was open. Nothing helped. And everything in me wanted to quit, but I didn't. And there was the time, our ministry had no money, and I couldn't pay my staff. I was angry at God. How could he call me to ministry and then not provide? All I wanted to do was quit.
But, you see, strength isn't about quitting. Nothing about those examples have anything to do with me. It is about the power of God that rises up on the inside of me that will not allow me to quit. That's strength. Strength is fighting. Strength in the battle is about pushing through. Strength is fighting when you want to quit. Hell hath no fury like a woman of God who chooses to rise up, pray, praise and press through. That's strength.
2. Strength is developed through hardship.
We don't like to hear that, do we? When I see women who can do 50 push-ups or maybe hold the plank position for several minutes, I admire it. But I also recognize that it took some practice. Your strength comes through battles. It comes through learning to battle well and endure and exercise that muscle. Strength isn't developed on the mountain-top when everything that your foot touches is blessed. Strength is developed in the valley when all you have is the promise of God, but no evidence of such promise. You're going to have to go through some things that build your character, strengthen your integrity, and test your faith. Strength is birthed out of desperation. He's developing strength – deep, in the depths of your soul. And this hardship will be worth it.
3. The strength you possess is about who possesses you.
Strength is really in understanding how weak you are. This is where most of us get into trouble. We try, in our own strength, to clean up good enough to get into a church and to do this Christian life well. If you are anything like me, you have made plenty of mistakes. And maybe you had a significant life change… and you work really hard to fit in, to be perfect, to measure up…but you can't do it in your own strength. You will fail, and you will give up.
The good news is, not by our strength or our might, but by His spirit. Strength is not about doing church well. I can't do church well another second. Strength is not about legalism and traditionalism and a set of rules that none of us can fully follow anyway. It's about having an encounter with our King. Strength is understanding the God we belong to set the sun in the sky, the stars in the night and commands the sea with the sounds of His voice.
4. Strength doesn't always look like we think it should.
Strength will come in unexpected ways and at unexpected times. Maybe you've been praying for days, weeks, even years about a situation, and often you are weary. But all of a sudden, in a day, in a moment, God shows up on the scene and does the miraculous. I am reminded of the story of the dying slave in Luke 7:1-10. The Roman officer sent for Jesus to come to heal his slave. Ultimately, the slave is healed, but he isn't healed when Jesus prays for him, fasts, lays hands on him, or even sees him. He is healed by the faith of another. That's strange to me. He didn't do anything to be healed, except ask, and it didn't come in the traditional form that maybe I thought it should. But the healing and strength came, nonetheless. Someone reading today just needs to know that God sees you and that he will work things out for your good, in His timing, His way.
When we walk in authority, the authority Jesus paid for us to have, we begin to shift perspective and see ourselves differently. We see ourselves stronger. We see our purposes as bigger. Your strength is about the others in your life -- the lost – the dying -- the broken. Your hurt, your battle, was all for them.
Is. 41:9-10, "I have called you back from the ends of the earth, saying you are my servant. For I have chosen you and will not throw you away. Don't be afraid, for I am with you. Don't be discouraged, for I am your God. I will strengthen you and help you. I will hold you up with my victorious right hand."
Is. 45:5-7, "I am the Lord; there is no other God. I have equipped you for battle, though you don't even know me, so all the world from east to west will know there is no other God. I am the Lord; there is no other. I create the light and make darkness. I send good times and bad times. I, the Lord, am the one who does the things."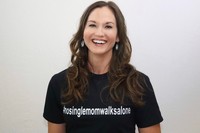 Jennifer Maggio is an award-winning author and speaker, whose personal journey through homelessness, abuse, and multiple teen pregnancies is leaving audiences around the globe riveted. At 19, Maggio was pregnant for the fourth time, living in government housing on food stamps and welfare. She shares with great openness, her pain, mistakes, and journey to find hope in Christ. She ultimately became an 11-time Circle of Excellence winner in Corporate America. While a vocal advocate for abstinence, and sustaining today's marriages, Maggio recognizes that single parenthood exists and is passionate about seeing these parents thrive. She left her corporate successes behind to launch a global initiative to see single moms living a life of total freedom from financial failures, parenting woes, and emotional issues. Her passion is contagious, and her story has been used to inspire thousands around the globe. Today, Jennifer works to ensure that no single mom walks alone as the founder of the national profit, The Life of a Single Mom. For more information and resources, visit the website HERE.
*** Article first appeared on iBelieve.com.
Photo courtesy: ©Thinkstock/Favor_of_God
---