JUBA, South Sudan, May 24, 2023 (Morning Star News) – Among attacks on church buildings and mosques in Sudan after fighting broke out within the Sudanese military last month, a priest and other Christians were reportedly shot and injured in at least one assault with apparent anti-Christian motives.
Unidentified gunmen attacked the Coptic Orthodox Church of Mar Girgis (St. George) in the Masalma area of Omdurman, across the River Nile from Khartoum, in the early hours of May 14, according to Egyptian news outlet Watani. The assailants injured the Rev. Arsanius Zaria, his son Girgis, a church cantor identified only as Seifein, a guard identified only as Habashi, and parishioner Safwat Shawqy, said the bishop of Atbara and Omdurman, Anba Sarapamon, according to Watani.
All five received hospital treatment and have recovered, Sarapamon said.
Stating that the assailants arrived shortly before midnight on May 13, Reuters reported that the gunmen wounded the five present in a spray of gunfire while calling them "infidels" and telling them to convert to Islam. One witness told Reuters that the attackers shouted, "Where is the gold? Where is the money? Where are the dollars?" and, "You are Egyptians, sons of dogs."
Two witnesses told Reuters that the attackers wore scarves across their faces, eyes uncovered, and mismatched clothing that included some items of uniforms of the Rapid Support Forces (RSF), which has been fighting the Sudanese Armed Forces (SAF) since April 15. The assailants reportedly looted and damaged the church site.
Fighting between the RSF and the SAF, which had shared military rule in Sudan following an October 2021 coup, has terrorized civilians in Khartoum and elsewhere, leaving more than 1,000 people dead. The Sudanese Ministry of Foreign Affairs accused RSF forces of attacking the Mar Girgis church, which the RSF denied, saying the assailants were extremist terrorists affiliated with the Sudanese army who had obtained RSF uniforms.
A group called the Democratic Lawyers Front told local media that an armed group riding in a non-military vehicle carried out the attack. The group also said the El Azhari Mosque and the Bur'i El Dereisa Mosque in Khartoum were bombed amid the military conflict, killing one worshipper.
The SAF's Gen. Abdelfattah al-Burhan and his then-vice president, RSF leader Mohamed Hamdan Dagalo, were in power when civilian parties in March agreed on a framework to re-establish a democratic transition in April, but disagreements over military structure torpedoed final approval.
Burhan sought to put the RSF – a paramilitary outfit with roots in the Janjaweed militias that had helped former strongman Omar al-Bashir put down rebels – under the regular army's control within two years, while Dagolo would accept integration within nothing fewer than 10 years. The conflict burst into military fighting on April 15.
Both military leaders have Islamist backgrounds while trying to portray themselves to the international community as pro-democracy advocates of religious freedom. Amid the fighting, the RSF on May 15 seized a central Khartoum cathedral after having evacuated the Coptic Orthodox Church of the Virgin Mary near the presidential palace on May 14, converting the latter into a military headquarters, according to Egyptian news outlet Mada.
Advocacy group Christian Solidarity Worldwide (CSW) noted the RSF had reportedly been intimidating and harassing those in the church for a week before forcing them to leave.
The RSF reportedly stormed buildings of the Episcopal church on Khartoum's First Street on May 16 to use as a strategic base, Mada reported, adding that a vehicle belonging to the Roman Catholic Archdiocese of Khartoum was stolen at gunpoint.
On May 3, a Coptic Church in Khartoum North (Bahri) was attacked, after the Evangelical Church in the same area was bombed and partially burned in April, CSW reported.
On April 28, the Gerief Bible School in the Gerief West area of Khartoum was bombed. Its worship auditorium, halls and student dorms were destroyed, an area source told Morning Star News.
On April 17, gunmen raided the compound of the Anglican cathedral in Khartoum, the United Kingdom-based Church Times reported.
Violations
In Open Doors' 2023 World Watch List of the countries where it is most difficult to be a Christian, Sudan was ranked No. 10, up from No. 13 the previous year, as attacks by non-state actors continued and religious freedom reforms at the national level were not enacted locally.
Sudan had dropped out of the top 10 for the first time in six years when it first ranked No. 13 in the 2021 World Watch List. The U.S. State Department's International Religious Freedom Report states that conditions have improved somewhat with the decriminalization of apostasy and a halt to demolition of churches, but that conservative Islam still dominates society; Christians face discrimination, including problems in obtaining licenses for constructing church buildings.
The U.S. State Department in 2019 removed Sudan from the list of Countries of Particular Concern (CPC) that engage in or tolerate "systematic, ongoing and egregious violations of religious freedom" and upgraded it to a watch list. The State Department removed Sudan from the Special Watch List in December 2020.
Sudan had previously been designated as a CPC from 1999 to 2018.
Following two years of advances in religious freedom in Sudan after the end of the Islamist dictatorship under Bashir in 2019, the specter of state-sponsored persecution returned with the military coup of Oct. 25, 2021.
After Bashir was ousted from 30 years of power in April 2019, the transitional civilian-military government had managed to undo some sharia (Islamic law) provisions. It outlawed the labeling of any religious group "infidels" and thus effectively rescinded apostasy laws that made leaving Islam punishable by death.
With the Oct. 25, 2021, coup, Christians in Sudan fear the return of the most repressive and harsh aspects of Islamic law. Abdalla Hamdok, who had led a transitional government as prime minister starting in September 2019, was detained under house arrest for nearly a month before he was released and reinstated in a tenuous power-sharing agreement in November 2021.
Hamdock had been faced with rooting out longstanding corruption and an Islamist "deep state" from Bashir's regime – the same deep state that is suspected of rooting out the transitional government in the Oct. 25, 2021 coup.
Persecution of Christians by non-state actors continued before and after the coup.
The Christian population of Sudan is estimated at 2 million, or 4.5 percent of the total population of more than 43 million.
If you would like to help persecuted Christians, visit https://morningstarnews.org/resources/aid-agencies/ for a list of organizations that can orient you on how to get involved.
If you or your organization would like to help enable Morning Star News to continue raising awareness of persecuted Christians worldwide with original-content reporting, please consider collaborating at https://morningstarnews.org/donate/?
Article originally published by Morning Star News. Used with permission.
Photo courtesy: ©Getty Images/Sezer Ozger
LAHORE, Pakistan, May 22, 2023 (Morning Star News) – Babar Sandhu Masih was resting after lunch on Thursday afternoon (May 18) when he heard a commotion outside his house in the Qurban Lines neighborhood of Lahore, Pakistan.
Masih went outside to find his neighbor, policeman Zahid Sohail, beating his son and another Christian boy. His son Adil, 18, and 14-year-old Simon Nadeem Masih, who lives nearby, had been engaged in light-hearted banter when Sohail accused them of committing blasphemy, he said.
"Sohail initially alleged that he was walking past the two boys when he overheard them 'disrespecting' prophet Muhammad and then laughing over it," Masih said. "He started beating Simon, and when Adil tried to save him, Sohail attacked him too."
Masih, a Catholic who paints cars at a local auto workshop, said neighbors soon gathered, and Sohail repeated his accusations.
"Both boys flatly denied Sohail's allegation and said they had said nothing that involved a mention of the Muslim prophet," Masih told Morning Star News. "When local elders of the neighborhood asked Sohail to substantiate his accusation, he failed to satisfy them and left."
The father of four children, Adil being the youngest, said that Race Course police station officers raided his house later that evening and arrested Adil. They also took Simon into custody, saying that Sohail had registered a case against the two under blasphemy statutes.
"We were shocked to learn the contents of the First Information Report [FIR] in which Sohail alleged that Simon had called a puppy 'Muhammad Ali,' and both boys then joked about it," Masih said.
They were charged with blaspheming Muhammad under Section 295-C of Pakistan's blasphemy statutes, which calls for the death penalty. Muhammad Ali is a common name in Pakistan, the first name attributed to Islam's prophet and the last to Hazrat Ali, Muhammad's son-in-law and the fourth caliph.
Masih said the allegation was "completely baseless," as Sohail had made no mention of a puppy when he first raised the issue.
"No one in our street has dogs, and neither was there a puppy in the street when this incident took place," he said. "Sohail cooked up a false accusation against our children after failing to convince the locals about his earlier allegation."
Masih said that his wife was a heart patient and also has suffered two strokes.
"She doesn't know yet that Adil has been arrested on such a serious charge, and I don't know how long I'll be able to withhold this news from her," he said on Thursday (May 18). "She'll be devastated."
Adil left school a few years ago and was training with him to become a car painter, he said.
"I was able to meet Adil briefly on Friday [May 19], when police brought him to the court for obtaining the boys' judicial remand," Masih told Morning Star News. "Both boys were in a state of shock and fear and are still unable to understand why Sohail had gotten them arrested."
At least 500 Christian families live in the Qurban Lines neighborhood, and there had been no religious tension in the area in years, he said.
"Sohail does not have a good reputation in the locality, which is why many locals did not take his allegation seriously," Masih said. "Our Muslim neighbors have known us for years, and they know we would never indulge in anything that could hurt their religious sentiments."
Police should have investigated the veracity of the allegation before arresting Adil and Simon, he said.
"Now we don't know how long our children will be made to suffer in prison due to this false charge – this is sheer injustice," Masih said.
Napolean Qayyum of the Pakistan Center for Law and Justice said that they were helping the two families in arranging legal support for their children.
"The FIR registered by the complainant reeks of mala fide, yet the police showed traditional haste in arresting the two boys," he said. "We are hoping that the boys will be released on bail soon."
False Accusations
Several people have been lynched over false accusations of blasphemy in Pakistan.
At least 57 cases of alleged blasphemy were reported in Pakistan between Jan. 1 and May 10, while four blasphemy suspects were lynched or extrajudicially killed during the same period, according to the Lahore-based Center for Social Justice and People's Commission for Minorities Rights (PCMR).
The data shows that eight incidents occurred in January, a significant increase to 17 cases in February, seven cases in March, another surge to 19 cases in April, and six cases in May (up to the 10th), totaling 57 accused individuals.
The highest number of blasphemy cases, 28, were reported in Punjab Province, followed by Sindh Province with 16, Khyber Pakhtunkhwa with eight, and Azad Jammu and Kashmir with five.
In response to these alarming figures, retired Justice Nasira Javaid Iqbal, the patron-in-chief of PCMR, urged the government to stop the misuse of the harsh laws.
"The blasphemy laws have been consistently misused to settle personal disputes, persecute minority groups, and incite mob violence and hatred," she said in a press statement. "We demand prompt action and a collective effort by the government to address these human rights violations."
Last week, a court released on bail a Christian woman charged with blasphemy after she and a Muslim co-worker were accused of intentionally burning papers containing Quranic verses.
Mussarat Bibi, 45, and Muhammad Sarmad worked at the Government Girls Higher Secondary School in 66-EB village, Arifwala tehsil of Pakpattan District. On April 15, both workers were told to clean the school's storeroom that was filled with paper and other scrapped items. The duo reportedly gathered the wasted paper and other scraps in a corner of the school and set them on fire. Some students later noticed that the burnt items also contained holy pages.
They were charged under Section 295-B of the blasphemy statutes and sent to Pakpattan Jail on judicial remand. Section 295-B states, "Whoever willfully defiles, damages or desecrates a copy of the Quran or of an extract therefrom or uses it in any derogatory manner or for any unlawful purpose shall be punishable with imprisonment for life."
They were released from prison on bail on May 13.
Pakistan ranked seventh on Open Doors' 2023 World Watch List of the most difficult places to be a Christian, up from eighth the previous year.
If you would like to help persecuted Christians, visit https://morningstarnews.org/resources/aid-agencies/ for a list of organizations that can orient you on how to get involved.
If you or your organization would like to help enable Morning Star News to continue raising awareness of persecuted Christians worldwide with original-content reporting, please consider collaborating at https://morningstarnews.org/donate/?
Article originally published by Morning Star News. Used with permission.
Photo courtesy: ©Getty Images/Kriangkrai Thitimakorn
Brought to you by
Newsweek called him "C.S. Lewis for the twenty-first century." While Tim Keller (1950-2023) had his unique role and vocation, many would agree that he fulfilled a Lewis-like role. He was both a spiritual counselor and an intellectual. He made clear apologetic arguments that secularists and Christians alike could respect.
So what made him such an influential pastor and leader?
Important Events in Tim Keller's Life
Tim Keller was born September 23, 1950, in Allentown, Pennsylvania. Growing up in a churchgoing family, he received some religious education, where he and his family members were all confirmed in a Lutheran church. However, in an essay for Uncommon Ground, Keller described his upbringing as a mainline Christianity, and often confusing.
While studying at Bucknell University, Keller discovered InterVarsity Fellowship and came to faith in 1970. He helped lead InterVarsity small groups and continued to be involved with the organization when he completed his divinity degree at Gordon-Cornwell Theological Seminary.
After becoming an ordained pastor, Keller's career was a mix of practical pastoring and teaching. He spent nine years pastoring at West Hopewell Presbyterian Church in Virginia and five years teaching at Westminster Theological Seminary.
His ministry career took a new turn in 1989 when he accepted an invitation to plant a church in Manhattan, New York. In The Reason for God, he recalled, "I was told by almost everyone that it was a fool's errand. Church meant moderate or conservative; the city was liberal and edgy. Church meant families; New York City was filled with young singles and 'nontraditional' households. Church most of all meant belief, but Manhattan was the land of skeptics, critics, and cynics."
Keller's church plant not only survived but thrived. He led Redeemer Presbyterian Church until 2017, eventually preaching to service containing thousands of people.
Realizing that many of his urban attendees didn't come from Christian homes and didn't claim Christianity for themselves, Keller developed a particular approach. Rather than reach out to other conservative Christians to consolidate influence, he reached out to skeptics to hear their questions. His apologetics books pushed readers to consider what was behind their skepticism about Christianity and whether it may hold the answers they sought.
Keller's approach didn't just push nonbelievers to rethink how they saw the world. He encouraged Christian leaders to consider where they worked, how to deliver a message that fit their context, and how to combine mercy ministry with communicating Christian ideas. His approach aided his church but led to church networks where other leaders developed effective ministries for reaching urban populations.
By the time he retired from preaching at Redeemer Presbyterian, Keller had written multiple bestselling books, debated atheists, and been cited as a key figure showing evangelical Christians could love knowledge and love cities well.
Keller was diagnosed with pancreatic cancer in 2020. He continued to speak at various venues at a slower pace, freely admitting that he knew his cancer meant his time was limited.
He passed away in hospice on May 19, 2023. His last reported words included, "I'm thankful for the time God has given me, but I'm ready to see Jesus. I can't wait to see Jesus. Send me home."
Following his death, public figures from George W. Bush to Greg Laurie gave their condolences.
10 Lessons Christians Can Learn from Tim Keller
1. Christianity is countercultural in its own way. In his book Encounters with Jesus, Keller tells a story about his years at Bucknell in the 1970s, when many students were striking or protesting for various causes. During one strike, Keller's InterVarsity study group "got radical" and set up their own sign: "The resurrection of Jesus Christ is intellectually credible and existentially satisfying."
2. Christians can be intellectuals too. Mark Noll and others have noted that many evangelical Christians face a recurring problem: they treat deep learning as unnecessary, somehow antithetical to faith. Keller refused to believe that knowledge and faith can't work together, showing how to honor God by using his mind well.
3. Good thinkers acknowledge their influences. While Keller's urban ministry and arguments made him a unique speaker, he freely admitted how much he was influenced by thinkers like Lewis, Francis Schaeffer, Jonathon Edwards, and his seminary professor, Edmund Prosper Clowney.
4. Marrying well can enrich your worldview and work. Kathy Keller tends to get overlooked in discussions about her husband's career, but she gave him feedback on many of his books and was the one who introduced him to C.S. Lewis' books.
5. Starting small can stretch people in healthy ways. While Keller became known for his urban ministry, he spent his first nine years as a pastor at a small-town church in Hopewell, Virginia. He later observed that the years of having to do almost everything himself, getting to know his congregation in an up-close and personal way, taught him vital lessons about caring for people that informed his later ministry in larger contexts.
6. Don't be afraid to learn from other cultures. Various people have commented that Keller had an affinity for British culture, visiting it many times and citing British Christians in his writings. He cited this affinity as partly because he wanted to explore his denomination's roots, but also observed that many of the best Christian books available during his seminary years were by British authors.
7. Different apologetic approaches can work together. Many apologists specialize in one approach— apologists like Lee Strobel use arguments from historical evidence, while apologists like Cornelius Van Till use arguments about presuppositions. Rather than saying one approach matters more than another, Keller uses both in different books, recognizing each has its place.
8. Influencing culture means going to cultural centers. Os Guinness argued in 1994 that many Christians had limited influence because they didn't understand they had to move to cultural center hubs instead of consolidating power in rural places. Keller's work at Redeemer Presbyterian practiced going to the cities at a time when many Christian leaders claimed urban areas were inherently hostile to believers.
9. Effective apologetics must go beyond ivory towers. A key trait of Keller's work was that he showed he was well-read yet always found ways to show the practical reasons his ideas mattered. He never condescended to audiences, always finding ways to relate to their needs.
10. Even death can teach us something. In January 2023, four months before his passing, Keller spoke on the Premier Unbelievable podcast about how facing his pending death had changed his outlook. Along with other things, he said, "My wife and I would never want to go to the kind of prayer life and spiritual life we had before the cancer."
10 Inspiring Quotes by Tim Keller
1. "Jesus combines high majesty with the greatest humility, he joins the strongest commitment to justice with astonishing mercy and grace, and he reveals a transcendent self-sufficiency and yet entire trust in and reliance upon his heavenly Father." — "What You Need to Know about the Character of Jesus"
2. "Oly if you struggle long and hard with objections to your faith will you be able to provide ground for your beliefs to skeptics, including yourself, that are plausible rather than ridiculous or offensive." — The Reason for God
3. "The gospel is this: We are more sinful and flawed in ourselves than we ever dared believe, yet at the very same time we are more loved and accepted in Jesus Christ than we ever dared hope." — The Meaning of Marriage
4. "A child does not always (or even often) address his father as "Father"; likely, he has a different term for him that shows his loving, trusting familiarity with his father, such as "Dad" or "Papa" or "Daddy." And this is how Christians can approach the all-powerful Creator of the universe, who sustains every atom in existence moment by moment!" — "7 Breathtaking Privileges of Being God's Child"
5. "Fundamentally, there are no irreligious people." — "Making Sense of God: An Invitation to the Skeptical," Talks at Google
6. "There is a terrible spiritual danger involved in the receiving of any blessing. Success can easily cause us to forget God's grace, because our hearts are desperate to believe that we can save ourselves . . . We need to remember that we are saved by grace when we fail. But we need to remember it much more when we succeed." — "What You Need to Know about the Dangers of Success"
7. "Contemporary secularity, then, is not the absence of faith, but is instead based on a whole set of beliefs, including a number of highly contestable assumptions about the nature of proof and rationality itself." — Making Sense of God
8. "To accept the true Christmas gift, you have to admit you're a sinner. You need to be saved by grace. You need to give up control of your life. That is descending lower than any of us really wants to go. Yet Jesus Christ's greatness is seen in how far down he came to love us." — "How to Understand the True Gift of Christmas"
9. "The Son of God was born into the world to begin a new humanity, a new community of people who could lose their self-centeredness, begin a God-centered life, and as a result, slowly but surely have all other relationships put right as well." — The Reason for God
10. "If we think we are not all that bad, the idea of grace will never change us. Change comes by seeing a need for a Savior and getting one." — The Prodigal God
10 Best Books by Tim Keller
1. The Reason for God: Belief in an Age of Skepticism
2. Forgive: Why Should I and How Can I?
3. Making Sense of God: Finding God in the Modern World
4. The Meaning of Marriage: A Couple's Devotional: A Year of Daily Devotions with Kathy Keller
5. The Prodigal God: Recovering the Heart of the Christian Faith
6. Center Church: Doing Balanced, Gospel-Centered Ministry in Your City
7. Walking with God through Pain and Suffering
8. Hope in Times of Fear: The Resurrection and the Meaning of Easter
9. The Prodigal Prophet: Jonah and the Mystery of God's Mercy
10. Encounters with Jesus: Unexpected Answers to Life's Biggest Questions
You can also find some excellent writers reflecting on Keller's work and legacy in the book The City for God: Essays Honoring the Work of Tim Keller.
Tim Keller Videos
The following are some excellent interviews where Keller talks about vital religious topics.
What is the New Atheist Movement?
What Are the Purposes of the Lord's Supper?
How Is Christianity Relevant for Today's Culture?
Further Reading:
3 Things You Can Learn from Tim Keller about Being a Child of God
Tim Keller: Motivated by Grace to Do Justice
Christian Leaders Respond to the Death of Pastor Tim Keller
15 Influential Quotes from Pastor Tim Keller
Photo Credit: ©Gospel in Life, used with permission.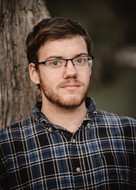 G. Connor Salter is a writer and editor, with a Bachelor of Science in Professional Writing from Taylor University. In 2020, he won First Prize for Best Feature Story in a regional contest by the Colorado Press Association Network. He has contributed over 1,200 articles to various publications, including interviews for Christian Communicator and book reviews for The Evangelical Church Library Association. Find out more about his work here.
---
This article is part of our People of Christianity catalog that features the stories, meaning, and significance of well-known people from the Bible and history. Here are some of the most popular articles for knowing important figures in Christianity:
How Did the Apostle Paul Die?
Who are the Nicolaitans in Revelation?
Who Was Deborah in the Bible?
Who Was Moses in the Bible?
King Solomon's Story in the Bible
Who Was Lot's Wife in the Bible?
Who Was Jezebel in the Bible?
Who Was the Prodigal Son?
This article originally appeared on Christianity.com. For more faith-building resources, visit
Christianity.com.