15 Guiding Bible Verses for Leaders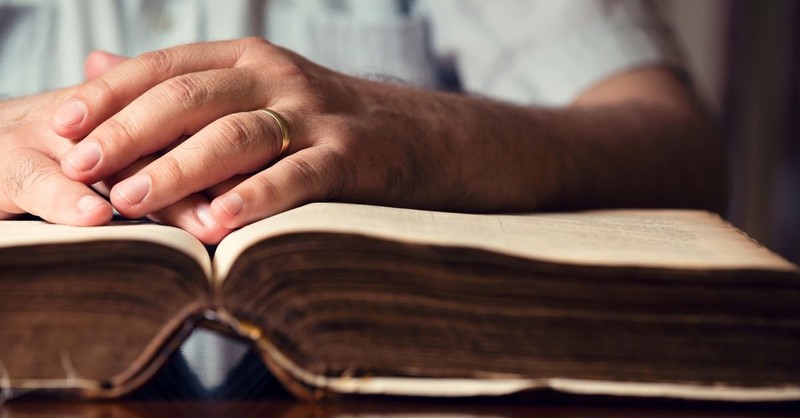 As a leader, you try to make wise decisions so you can lead people in the best direction for achieving goals together. It's vital to connect day by day with guidance from the source of all wisdom – God – to succeed in leadership. One powerful way you can do so is by applying Bible verses about leadership to your life. Here are key guiding Bible verses for leaders that you can use to optimize success for you and your team.
What Does the Bible Say about Leadership?
The Bible says that Jesus Christ is the ultimate example of what good leadership looks like in action. As a leader, Jesus is the shepherd of humanity. "I am the good shepherd," Jesus says in John 10:14-15. "I know My sheep and My sheep know Me, just as the Father knows Me and I know the Father. And I lay down My life for the sheep." The Bible emphasizes the importance of being a follower – following the Good Shepherd – in order to be an effective leader. By following Jesus day by day, you can stay connected with the ultimate source of empowerment for success in your own leadership work. Jesus uses the imagery of a garden to illustrate the importance of staying connected with him. He says in John 15:1, 4-6: "I am the true vine, and my Father is the gardener. … Remain in me, as I also remain in you. No branch can bear fruit by itself; it must remain in the vine. Neither can you bear fruit unless you remain in me. I am the vine; you are the branches. If you remain in me and I in you, you will bear much fruit; apart from me you can do nothing." It is through your faith, in a relationship with Jesus, that you can successfully fulfill your purposes as a leader and gain the strength you need for leadership.
15 Guiding Bible Verses for Leaders
These 15 Bible verses for leaders can guide you throughout your leadership journey. Ponder them and pray about them whenever you need more inspiration and motivation as a leader.
Verses about staying focused on your purpose as a leader:
"All things work together for good to those who love God, who are called according to his purpose." – Romans 8:28
"We are therefore Christ's ambassadors, as though God were making his appeal through us. We implore you on Christ's behalf: Be reconciled to God." - 2 Corinthians 5:20
"For by the grace given me I say to every one of you: Do not think of yourself more highly than you ought, but rather think of yourself with sober judgment, in accordance with the faith God has distributed to each of you. For just as each of us has one body with many members, and these members do not all have the same function, so in Christ we, though many, form one body, and each member belongs to all the others. We have different gifts, according to the grace given to each of us. If your gift is prophesying, then prophesy in accordance with your] faith; if it is serving, then serve; if it is teaching, then teach; if it is to encourage, then give encouragement; if it is giving, then give generously; if it is to lead, do it diligently; if it is to show mercy, do it cheerfully." – Romans 12:3-8
"So Christ himself gave the apostles, the prophets, the evangelists, the pastors and teachers, to equip his people for works of service, so that the body of Christ may be built up until we all reach unity in the faith and in the knowledge of the Son of God and become mature, attaining to the whole measure of the fullness of Christ." – Ephesians 4:11-13
"Above all else, guard your heart, for everything you do flows from it." – Proverbs 4:23
"Love the Lord your God with all your heart and with all your soul and with all your mind and with all your strength. … 'Love your neighbor as yourself.' There is no commandment greater than these." – Mark 12:30-31
"Do not conform to the pattern of this world, but be transformed by the renewing of your mind. Then you will be able to test and approve what God's will is – his good, pleasing and perfect will." – Romans 12:12
"But the fruit of the Spirit is love, joy, peace, forbearance, kindness, goodness, faithfulness, gentleness and self-control. …" – Galatians 5:22-23
Verses about your service as a leader:
"… whoever wants to become great among you must be your servant, and whoever wants to be first must be your slave – just as the Son of Man did not come to be served, but to serve, and to give his life as a ransom for many." – Matthew 20:26-28
"You call me 'Teacher' and 'Lord,' and rightly so, for that is what I am. Now that I, your Lord and Teacher, have washed your feet, you also should wash one another's feet. I have set you an example that you should do as I have done for you. Very truly I tell you, no servant is greater than his master, nor is a messenger greater than the one who sent him. Now that you know these things, you will be blessed if you do them." – John 13:13-17
"Do nothing out of selfish ambition or vain conceit. Rather, in humility value others above yourselves, not looking to your own interests but each of you to the interests of the others." – Philippians 2:3-4
"Do to others as you would have them do to you." – Luke 6:31
"Always be prepared to give an answer to everyone who asks you to give the reason for the hope that you have. But do this with gentleness and respect, keeping a clear conscience…" - 1 Peter 3:15-16
"So do not fear, for I am with you; do not be dismayed, for I am your God. I will strengthen you and help you; I will uphold you with my righteous right hand." – Isaiah 41:10
"Let us not become weary in doing good, for at the proper time we will reap a harvest if we do not give up." – Galatians 6:9
Encouragement about Your Purpose and Service as a Leader
Don't worry about how to figure out all the details of your purpose and service as a leader; instead, simply walk as closely as you can with God as he leads you. Too often, leaders become stressed, confused, or frustrated if they don't see a detailed plan for their future. But God would rather be a personal guide day by day than just hand leaders a map of their lives. Pursuing your purpose and serving well is simply a matter of doing your best to follow where God leads you. The best leaders are followers – people who are walking with God as their guide through each day. As you focus on walking in faith with God, you'll notice the wonder of God's work around you, and feel awe. Research shows that experiencing awe can help you fulfill your purpose and serve well. My book Wake Up to Wonder explains research that reveals feeling awe can strengthen people's critical thinking abilities by alerting them to gaps in their knowledge. When they're able to think more critically about their lives, they're motivated to learn more, and discern God's purpose for them more clearly as a result. As I write in the book, the process of discovering and living out your purpose through service isn't complicated, but happens naturally as you connect with God in a trusting relationship. The more you base your decisions on God's love and wisdom flowing through your life, the more you can fulfill your purpose and serve well.
A Leadership Prayer for Yourself and Others
Here's a leadership prayer you can adapt for any situation in which you and other people on your team need God's strength to lead well:
"Dear God, thank you for guiding us and empowering us every day. Please help us stay connected to you, so we can perceive the wisdom you're sending us on a regular basis. Clarify our purpose in this situation. Help us make wise decisions. Make a way for us to accomplish the best goals together in this situation. Strengthen us to serve well by using the talents you've given each of us and the skills you've helped us develop. Fill us with your love to keep us motivated to serve. Give us the courage we need to act in faith when you call us to do so. May we all be inspired with awe from seeing you work through us in this situation. Thank you, God. Amen."
Conclusion
Bible verses for leaders reveal that, in a relationship with Jesus, you can pursue your purpose and find the strength you need as a leader. Good leaders follow the Good Shepherd, the Bible says. As you follow Jesus, you can lead others well, and experience the wonder of God working through your life along the way!
Photo Credit: ©GettyImages/B-C-Designs
---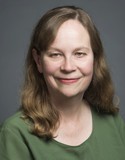 Whitney Hopler is the author of the Wake Up to Wonder book and the Wake Up to Wonder blog, which help people thrive through experiencing awe. She leads the communications work at George Mason University's Center for the Advancement of Well-Being. Whitney has served as a writer, editor, and website developer for leading media organizations, including Crosswalk.com, The Salvation Army USA's national publications, and Dotdash.com (where she produced a popular channel on angels and miracles). She has also written the young adult novel Dream Factory. Connect with Whitney on Twitter and Facebook.