How One Woman Built a Church that Lasted
Rebekah Montgomery

Right to the Heart of Women

2008

12 May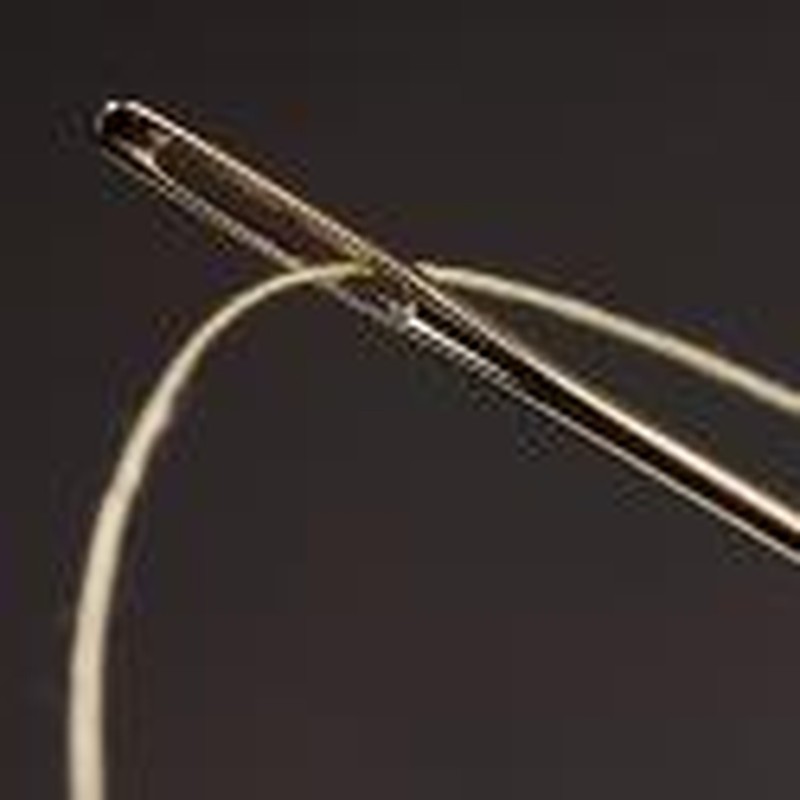 Want to change the world? Simple acts of kindness, done in Jesus' name, can do that.
Ask Dorcas.
In her day many believers met untimely deaths. But her ministry — sewing — was so important that God brought her back to life to continue it. And she built a church with a needle.
Today, ancient Jaffa (also known as "Joppa" or "Yafa") lays cheek-to-jowl with modern Tel Aviv. Long ago, however, Jaffa's natural harbor was the shipping hub. Here Dorcas built a church that still survives and thrives. Amazingly, so does the generous spirit of Dorcas. This ancient needlewoman's life contains a 2,000 year-old secret pattern for weaving lasting significance into life.
A Stitch in Time
In Joppa there was a disciple named… Dorcas), who was always doing good and helping the poor. About that time she (Dorcas/Tabitha) became sick and died, and her body was washed and placed in an upstairs room… Acts 9:36-37 NIV
God has a decided soft spot for widows and orphans.
So did Dorcas and the fledgling early church. Rather than ignoring the poor, the early Church took Jesus' teaching to heart and developed a different approach to the poor in their midst.
The first Church committee ever appointed and organized — after the appointment of the twelve disciples — was for the purpose of caring for widows. While this demographic and method of church growth is too often neglected today, the Scripture tells us that ministry to the widows had a dramatic effect on Church attendance: " So the word of God spread. The number of disciples in Jerusalem increased rapidly, and a large number of priests became obedient to the faith. " (Acts 6:7-NIV)
The Severed Silver Cord
Anywhere men go down to the sea in boats, along with the tang of salt in the air, there will be widows and orphans — human wreckage washed up by ill tides. And ancient Jaffa had its share of human flotsam.
In Jaffa, as far as we know, the entire widow's benevolence committee was a lone woman named Dorcas. While the poverty-stricken may not be the target demographic of some of today's church planners, they were Dorcas' people.
How important was Dorcas' ministry? She was not a preacher, teacher, or apostle; but in an upstairs chamber, God revealed His opinion of the value of Dorcas' gifts. And what a surprising value it was:
Peter sent them all out of the room; then he got down on his knees and prayed. Turning toward the dead woman, he said, "Tabitha (Dorcas), get up." She opened her eyes, and seeing Peter she sat up. He took her by the hand and helped her to her feet. Then he called the believers and the widows and presented her to them alive. This became known all over Joppa, and many people believed in the Lord. (Acts 9:40-42)
Following The Thread
Dorcas and her work still lives on, thanks to a church in the very shadow of the house of Simon the tanner.
Most tourists will not find this church by themselves. Tucked in a winding alleyway, built on landlocked ancient foundations, this spectacularly beautiful Eastern Orthodox church was scorched by fire 20 years before. Restored, its murals gleam today with pristine beauty.
Like all functioning churches, the real beauty is not in its windows and furnishings but in the spiritual life of its congregation. And this little church shines with a rare beauty beyond antiquities and treasures.
The church's congregation is admittedly poor in gold and earthly treasures, largely comprised of low-paid foreign domestics in Israel on work visas. But, says their shepherd, a joyful, dark-eyed man, they are eager for the Word. As proof, the three services held weekly in Russian, Romanian, and Serb-Croatian are standing room only.
"We consider Dorcas the mother of our church," he said. Then he told me the oral legend of Dorcas passed down through the years.
"She was a talented woman made wealthy from her craft as a seamstress," he said. "She followed Jesus as His disciple and never married. Her life was poured out to build His church by helping the poor."
The church Dorcas founded remembers her by collecting good used clothing, washing and repairing them, and distributing them to the needy. It is a matter of the poor helping the poorer.
The church in Jaffa, led by the spirit of Dorcas, continues to be built one stitch at a time. And like Dorcas, a mother of our faith who lived so long ago, the Church she founded continues to do what they can to clothe the naked as if they were clothing Christ Himself (Matthew 25).
Please Click
Here to subscribe to the Right to the Heart mailing list.
© Rebekah Montgomery 2008
For reprint requests, contact Rebekah at her website, www.Rebekah Montgomery.com
Rebekah Montgomery, author/speaker/teacher, is a gifted, dynamic communicator. She is the author of more than five books and has penned 1,100 articles. She shares tough real-life topics and biblical application in a simple easy to grasp manner. To book Rebekah for your next event visit www.rebekahmontgomery.com. Rebekah is also the editor of Right to the Heart of Women and a publisher at Jubilant Press.