5 Reasons You Should Watch the Newest Little Women
Michael Foust

ChristianHeadlines.com Contributor

Updated

Oct 02, 2018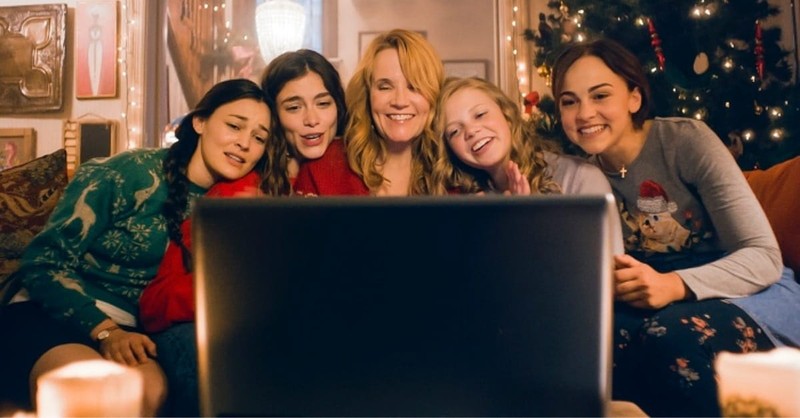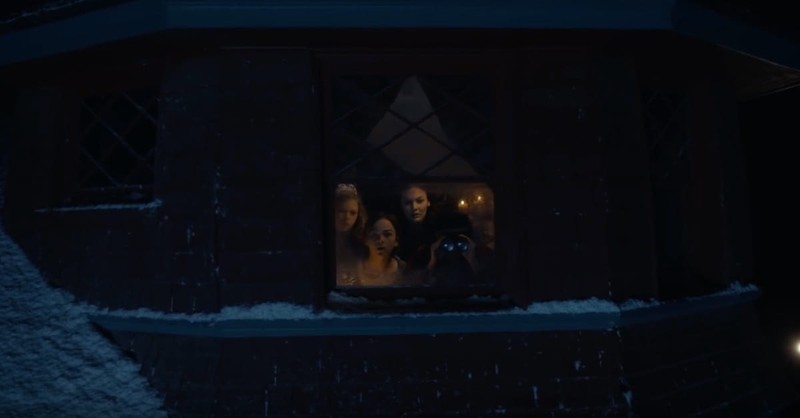 5 Reasons to Watch the Newest Little Women
Jo is an ambitious, 20-something woman who has one goal in life: becoming an author.
"I want to write something that won't be forgotten after I die," she says.
Thus, she spends most days and hours polishing her manuscript in the hopes that a publisher – and perhaps a big one -- will like it. Jo assumes she'll get married someday, but she's plotted that part of her life, too. It will be after she turns 30 and after she's become famous. Then, and only then, will she fall in love.
Of course, life rarely goes as expected, as Jo soon discovers. Twists and turns take place. People move away. And sometimes, tragedy strikes. 
A modern retelling of Little Women (PG-13) hits theaters Sept. 28, following the stories of four very different sisters who are learning about life. It stars Lea Thompson (Caroline in the City, Switched at Birth) as the mom, Sarah Davenport as Jo, Melanie Stone as Meg, Allie Jennings as Beth and Elise Jones as the young Amy. 
It's based on the popular novel by Louisa May Alcott and is being released on the 150thanniversary of its publication. 
The movie has the endorsement of several well-know people in the Christian community, including Tim Winter of the Parents Television Council and actress Madeline Carroll of the movie I Can Only Imagine.
Here are five reasons you should watch it: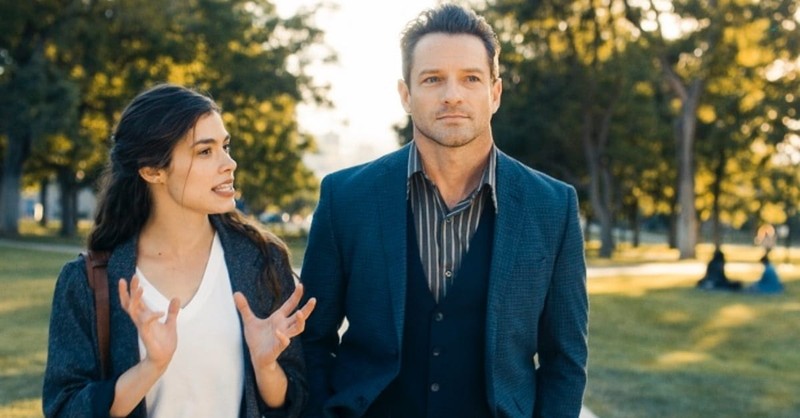 1. It was made by a fan of the book.
Director Clare Niederpruem grew up reading the novel. "There was this nice old copy that my mom gave me, and we read it together," she told Crosswalk. She enjoyed the 1994 film adaptation so much that she watched it every Christmas and every time she stayed home, sick, from school, too. "It's just always been a story that I loved. And then I read the book as an adult and got something different out of it. … I found it so relevant to the relationships that I have with females in my life today."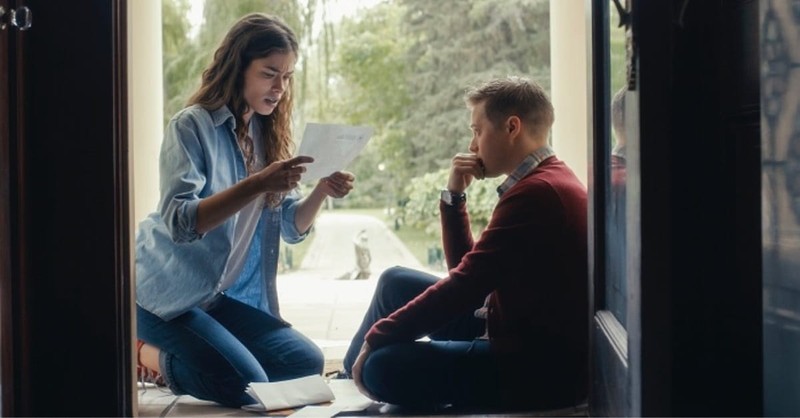 2. It's a movie the family can watch together.
Let's be honest: There aren't many live-action dramas that can be considered family-friendly. Little Women, though, has no coarse language, no sexuality (minus a couple of kissing scenes) and – just as important -- is packed with positive role models that tween and teen girls need to see and lessons that they need to learn. (See below.) And unlike many modern-day movies, the female characters aren't sexualized and objectified. There is a reason the Parents Television Council endorsed it. The movie has a couple of adult situations that might make some parents of young children uncomfortable – including a makeout scene that has a positive ending -- but for older girls, it's fine.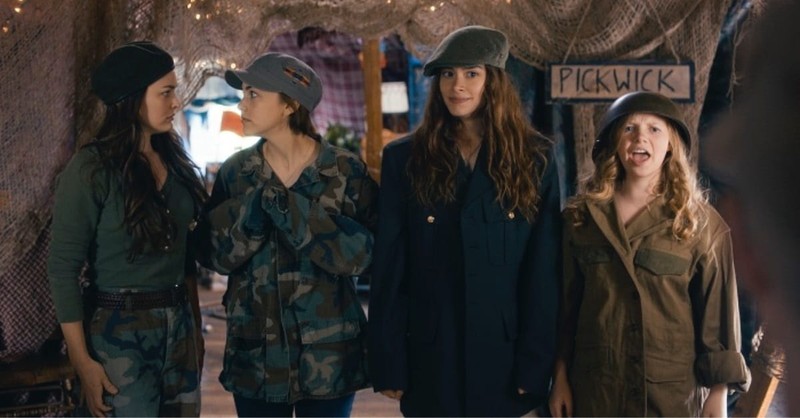 3. It's an updated version that remains true to the story.
Purists may reject an updated version of the classic book – which was published in 1878 and set it post-Civil War America – but I'm guessing most fans of the story will like it. Just like the book, the movie features four sisters named Meg, Jo, Amy and Beth, a mother called Marmee, and two men, Freddy and Laurie. The characters' paths are the same, too. "It's amazing that the words [author Louisa May Alcott] wrote are still so relevant, and that was really what inspired me to go ahead and explore these characters in today's world," Niederpruem said. "I hope that it creates maybe a new fan base for the novel and that people will go back and read it."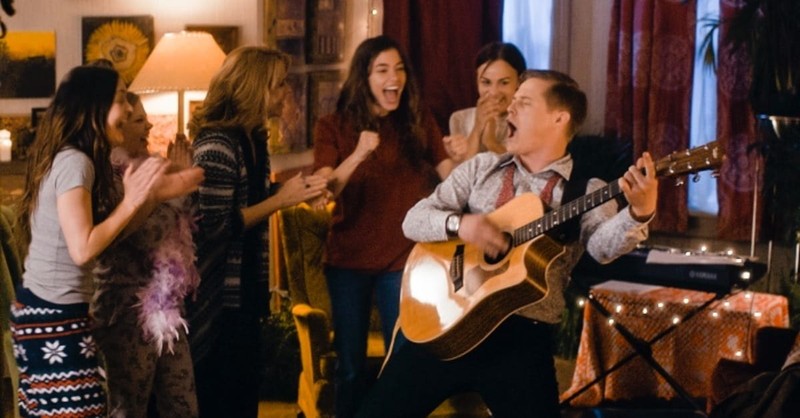 4. It features powerful life lessons.
Hollywood releases about 500 movies a year, but too many of them are heavy on bells and whistles and light on story and message. That's not true with Little Women, which has so many lessons about life that you could spend all day in a coffee shop discussing them … and still not be done. That's partially because the movie, like the book, is a story about growing up. It's about life. So we get lessons about love, friendship, sisterhood, peer pressure, tragedy, death, regret, moving on, and forgiveness. The career-vs.-family debate is a major theme, too. Niederpruem said the movie has a message geared specifically toward women: "It's so easy for us to support each other when our dreams look exactly the same. But what's it like to support each other when we want different things -- and to be able to embrace those differences and still be supportive?"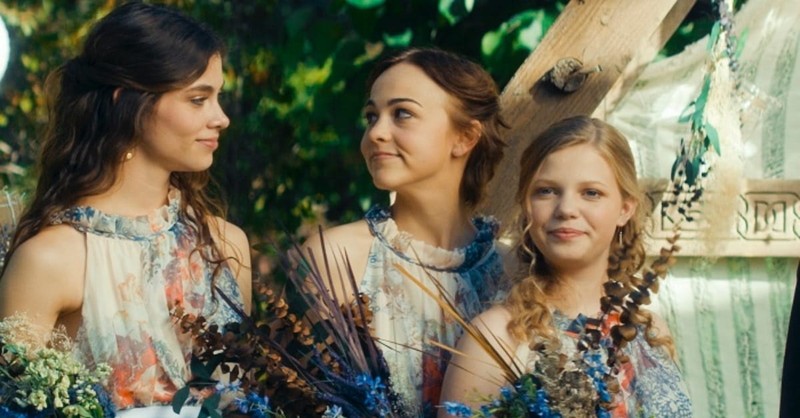 5. It's good.
An embargo prevents me from saying much more, butLittle Womenis a film that elicits all the right emotions. And unlike other modern-day film adaptations that spoiled a classic, Little Womenis an updated version that doesn't ruin what made the original great. The women are the same women you read about in the book. The men are still gentlemen. "I just want to make stuff that can put a positive message out there,"Niederpruemsaid. "I think it's important to make films that families can go see together. I really think that that's something that we sometimes miss out on today." This is Niederpruem's first film as a director. Here's hoping she makes many more like this one. 
More information: LittleWomenTheMovie.com
Michael Foust is a freelance writer. Visit his blog, MichaelFoust.com.
Title photo courtesy:
Article photos courtesy: Pinnacle Peak
---