5 Things Parents Should Know about The Lego Movie 2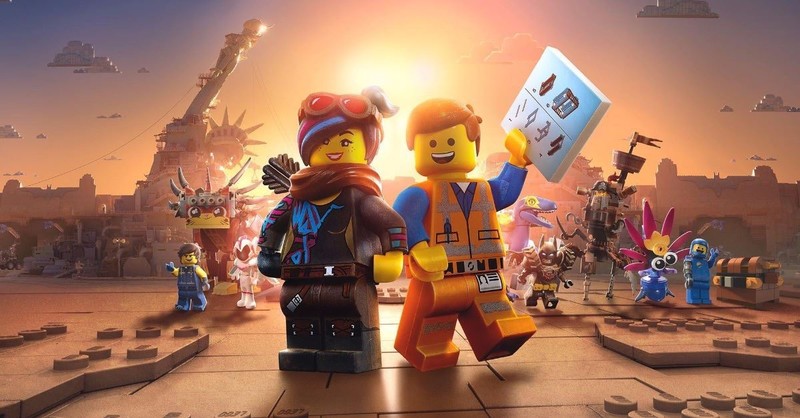 Emmet Brickowski is a cheery Lego character who longs for the glory days of Bricksburg – the time when everyone hugged, laughed and sang.
You know, the time when – as the song goes – "everything is awesome"
"Everything can still be awesome!" he shouts.
But no one believes him. Bricksburg was invaded long ago by super-strange aliens, who kidnapped citizens and left the city in ruins. Emmet's home is now known as "Apocalypseburg," a dystopian place where no one smiles and people are angry and depressed.
And now, Apocalypseburg has experienced yet another invasion by aliens, who took his best friend, Lucy, and a few other citizens, too.
Emmet, though, isn't giving up. He builds a spaceship to chase them, and he's carrying his optimistic attitude with him.
The Lego Movie 2 (PG) opens this weekend, picking up where 2014's The Lego Movie ended. It stars Chris Pratt (Guardians of the Galaxy, Jurassic World) as Emmet, Elizabeth Banks (The Hunger Games) as Lucy, and Will Arnett (The Lego Batman Movie) as Batman.
Here are five things parents should know:
Photo courtesy: Warner Bros.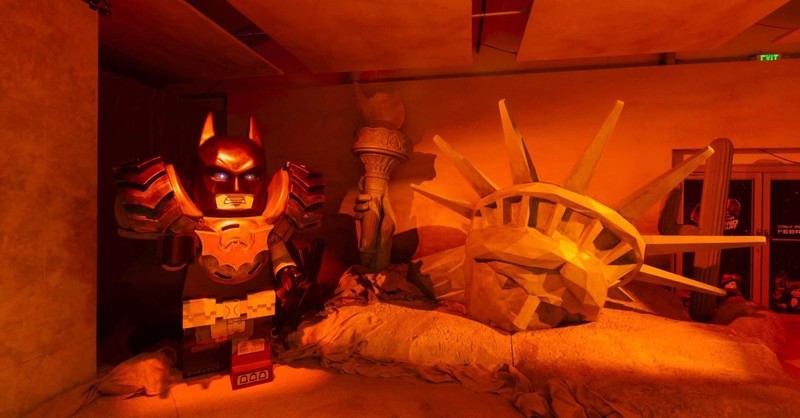 1. It's Weird
It's a plot that makes sense only if you understand the backstory: We are watching a child's imagination play out on the big screen. In the movie's "real world," a sister (Bianca) raids her brother Finn's Lego creation and take some of the characters to her room. This explains the plot: Aliens invade the once-bubbly city of Bricksburg and turn it into desolate Apocalypseburg. That's simple enough, but then the plot turns goofy: One of these kidnapped characters is going to be forced into a marriage with the chameleon-like Queen Watevra Wa'Nabi. The film then turns into a musical, as we hear her sing about her "matrimonial ceremony." She turns her subjects into zombies by making them listen to a song with the lyrics, "This song's gonna get stuck inside your head." At times, the movie seems like a nightmare from the 1960s – but one your kids could watch, of course. We can thank Bianca for it.
Photo courtesy: Warner Bros.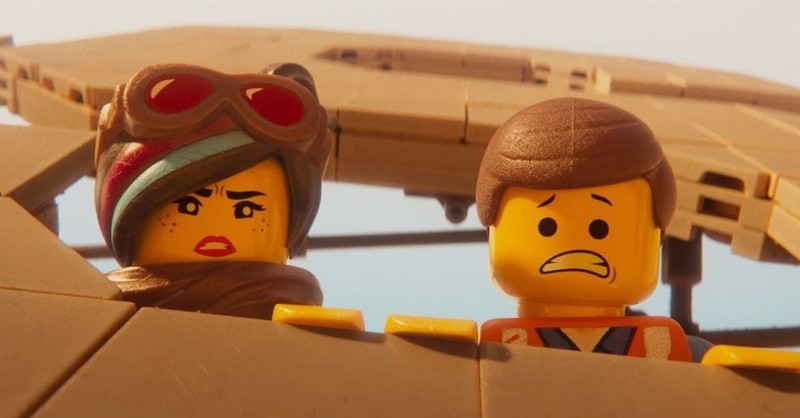 2. It Junks the 'Everything Is Awesome' Mantra
I'm a sucker for pop music that is void of meaning. Thus, I sang along to the popular Everything Is Awesome song in the first film: Everything is awesome, everything is cool when you're part of a team; everything is awesome, when you're living out a dream. But then I examined the lyrics. Fleas are awesome. Clogs are awesome. Allergies are awesome. In fact, according to the song: Everything you see or think or say is awesome. I don't think God would endorse such a song, even if it does promote a positive message of teamwork. For example, sin is not awesome. 
Thankfully, The Lego Movie 2 gives us a new song – Everything's Not Awesome – that has a more biblical worldview: Everything's not awesome; things can't be awesome all of the time; it's not realistic expectation; but that doesn't mean we shouldn't try; to make everything awesome. That's much better. 
Photo courtesy: Warner Bros.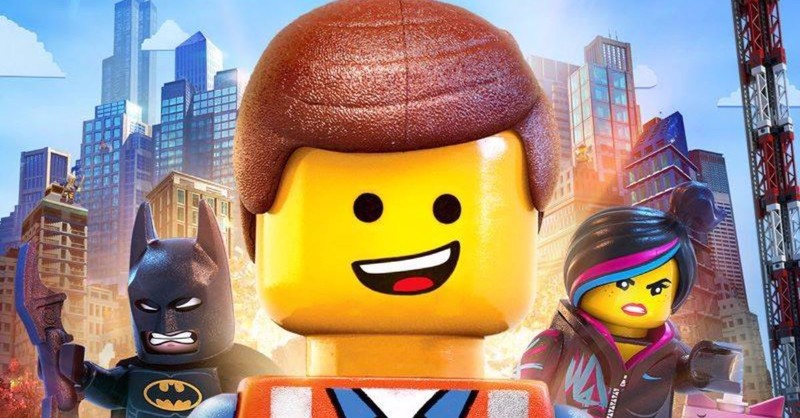 3. It's Clean Enough for Youngsters
Kudos to filmmakers for not pushing the envelope too much. It's rated PG, but it could have been G with a few changes. It has no language. (Not even an OMG or gosh.) It has no sexuality. (Unless you count Batman bragging about his abs.) It has a wee bit of violence, but it's tantamount to watching children play on the floor with Legos. My youngest children are 7 and 3, and I would be comfortable letting them watch it. Still, it does contain a few elements some parents might want to know about before going. One character tells another to "listen to the music and let your mind go." A character says he's been meditating. A Dracula-type character says he enjoys wearing women's jeans. Also, the Queen has built a "space temple" for her wedding.
Photo courtesy: Warner Bros.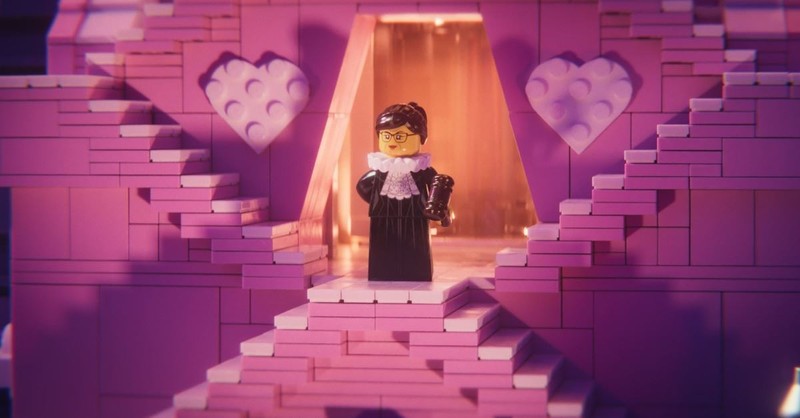 4. It Features a Few Surprising Cameos
Who knew that Supreme Court Justice Ruth Bader Ginsburg had time for movies? Okay, so she doesn't speak in The Lego Movie 2, but a Lego character in her image does make an appearance. (The director, Mike Mitchell, said he and the filmmakers are "huge fans" of the liberal justice.) We also see (and hear) from Bruce Willis, who has more than one scene, and from Abraham Lincoln (voiced by Will Forte). Even former pro basketball players Gary Payton and Sheryl Swoopes have cameos. Not surprisingly, the Justice League also has a role.
Photo courtesy: Warner Bros.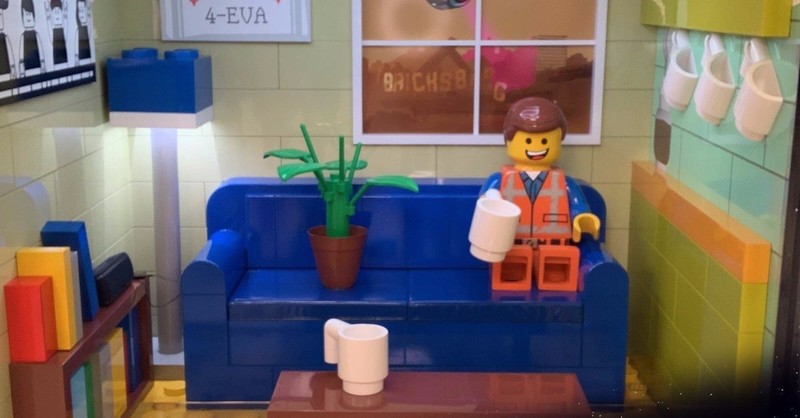 It Has a Few Positive Messages, If You're Patient
The Lego Movie 2lacks the obvious positive messages of The Lego Movie(2014) and The Lego Batman Movie(2017), but that doesn't mean it's void of solid themes. You simply have to wait until the very end. Finn and Bianca give us lessons on sibling love and cooperation. ("I just wanted you to play with me," she tells him.) Emmet meets his future self – a tough, mean guy known as Rex Dangervest – and rejects him. Emmet chooses kindness. Then you have the movie's theme song – Everything's Not Awesome– that comes closer to biblical truth than its predecessor.
Perhaps The Lego Movie 2 isn't as awesome as its predecessor, but it's still pretty good.  
The Lego Movie 2 is rated PG for mild action and rude humor.
Entertainment rating: 3 out of 5 stars. Family-friendly rating: 4 out of 5 stars.
Michael Foust is a freelance writer. Visit his blog, MichaelFoust.com
Photo courtesy: Warner Bros.
---